04 February 2019
Les Gets - Where to find a fondue & raclette in the village
Fondu and Raclette are two famous savoyard meals that you should try during your ski holidays. It is a perfect treat after being on the mountain all day!
At chalets1066, we offer to try this treat in the warmth and intimacy of your chalet with friends and family thanks to our partner services…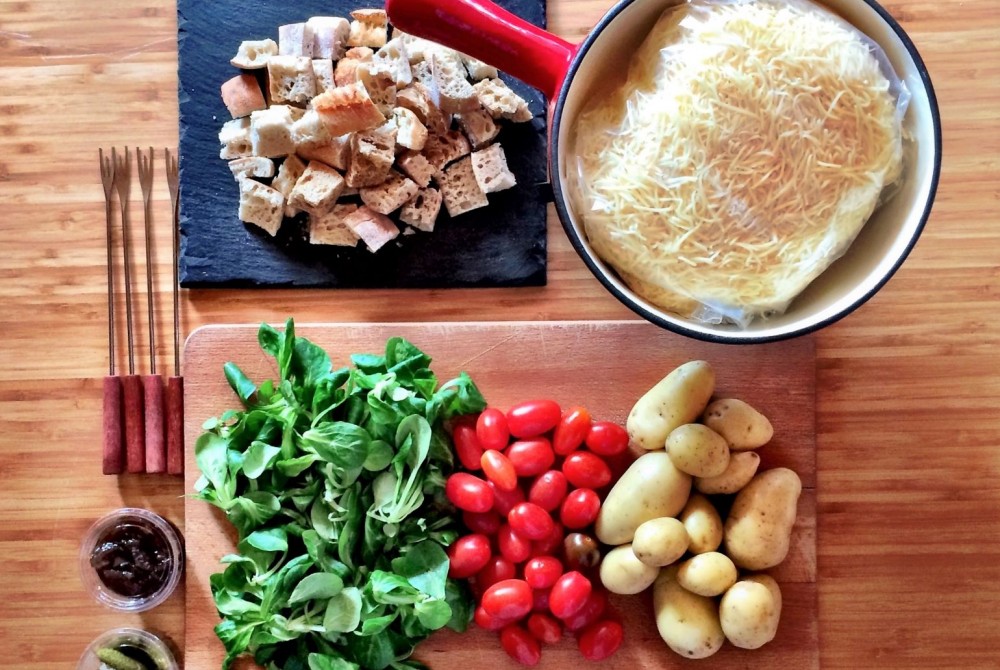 Sherpa Supermarket
The Sherpa Supermarket prepare your order for a fondue or a raclette. The raclette is prepared on on a wooden sledge and it looks beautiful. The raclette preparation is composed of cheese and different cold meats. This is an excellent value. The prices are not expensive and you have a lot on your plate ! They lend you the kit with it. Order the day before and pick it up at the supermarket. Sherpa also has an excellent selection of wines and spirits, so why not having a nice Savoyard wine with it… ?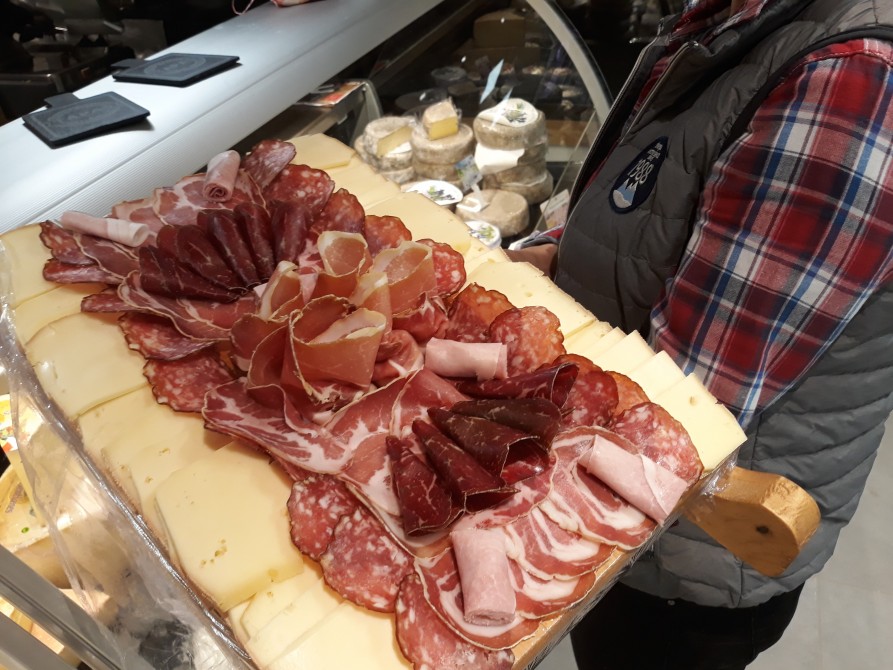 La Fruitière des Perrières - the cheese factory
Are you a raclette or fondue connoisseur ? Then the cheese factory of Les Gets is the perfect place for you. They made their own raclette cheese as well as other cheeses thanks to local milk suppliers. The raclette tray comes with different type of raclette cheese : the classic, the smoked (Brézain) and the goat one! They are well-known in the area for their excellent cheese. You can order with it, a delicatessen tray with local products (to order the day before). They also lend you the kits.
To learn more about the shop and the cheese factory visit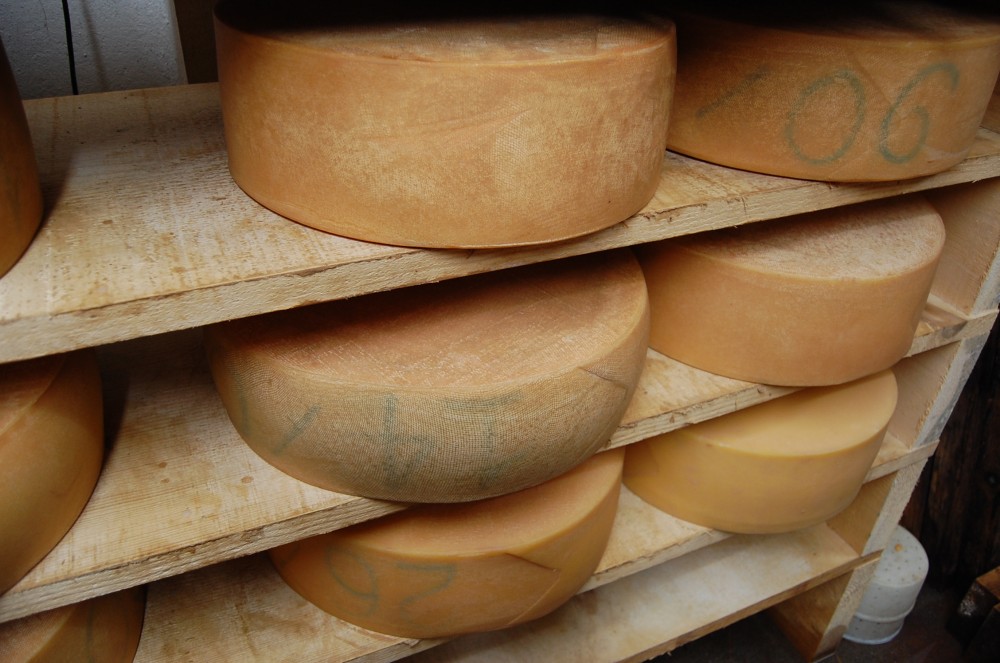 The Cave Gétoise
The Cave Gétoise is a family owned business for many generations. The shop, situated in the heart of the village, offers different local specialities. They carefully choose them in order to give you the best local products from the area.
They prepare a raclette and fondue trays for you to take home. They have a very large selection of cold meats that goes with it.