La Fruitière des Perrières - The Cheese farm in Les Gets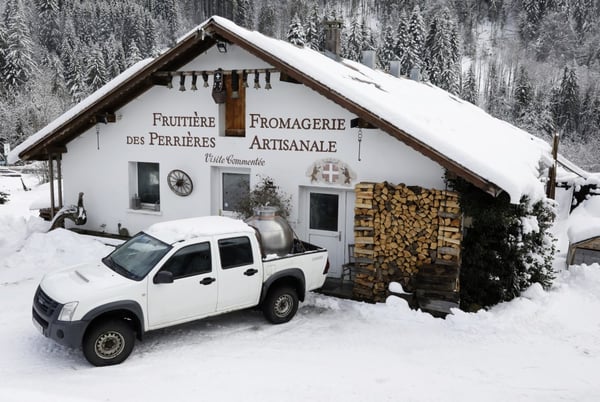 The Cheese Farm La Fruitière has been making cheese for a hundred years. 3 suppliers provide their milk to make Abondance, Tomme, Raclette and an original cheese 'Flavour of Les Gets'... It is at the same time a cheese factory, a restaurant and sell cheses and local products...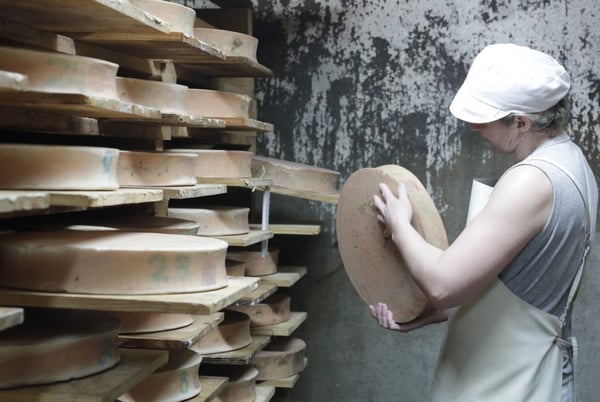 Cheese Making Demonstration
The farm can be visited every Wenesday at 10am, the visit is free and lasts an hour and half.
You will be able to watch the cheese maker work around perfectly maintained copper tanks from ancient times. The visit continues in the cozy and unique restaurant to finish at the shop where you are welcome to try the cheeses made at the factory.
00 334 50 79 70 04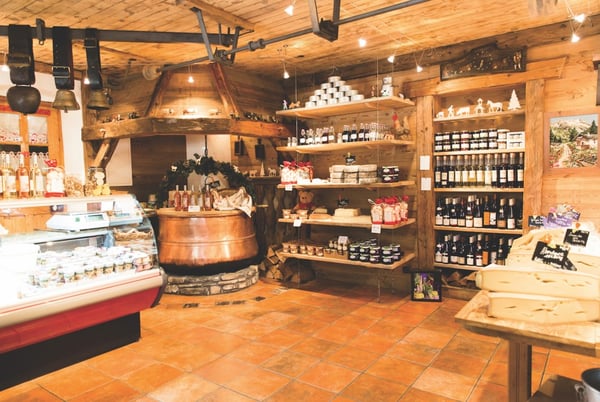 The Shop
Of course, the cheese farm sells the different cheeses that are produced and aged in their caves (Abondance, Tomme, Raclette and an original cheese 'Flavour of Les Gets') but also other local and home-made specialities chosen with care. Here is a list of what you will find in the shop:
A variety of cheeses (that you can bring back home thanks to a vacuum packaging)
Terrines, rillettes and saucissons
Fresh eggs
Jam and white cheese
Fresh milk, yogurts, fresh cream
Génépi, beers and Savoie wines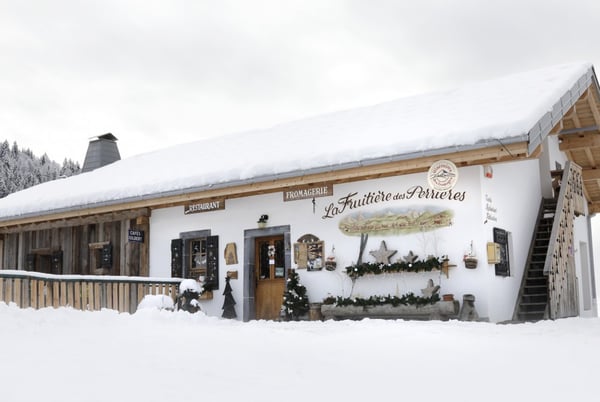 Raclette and Fondue
The farm offers the fondue preparation to make a delicious fondue at home and lend you the kit for it. You can also ask for a raclette tray with the classique raclette cheese (made at the factory), Brézain (smoked raclette cheese) and goat raclette cheese, with that you can also order a delicatessen tray. They will lend you the raclette machine.
To order the day before. 00 334 50 79 70 04