MTB - Information about Moutain Biking in Les Gets
Les Gets has been on the map as one of the very best places for mountain biking worldwide, for many years.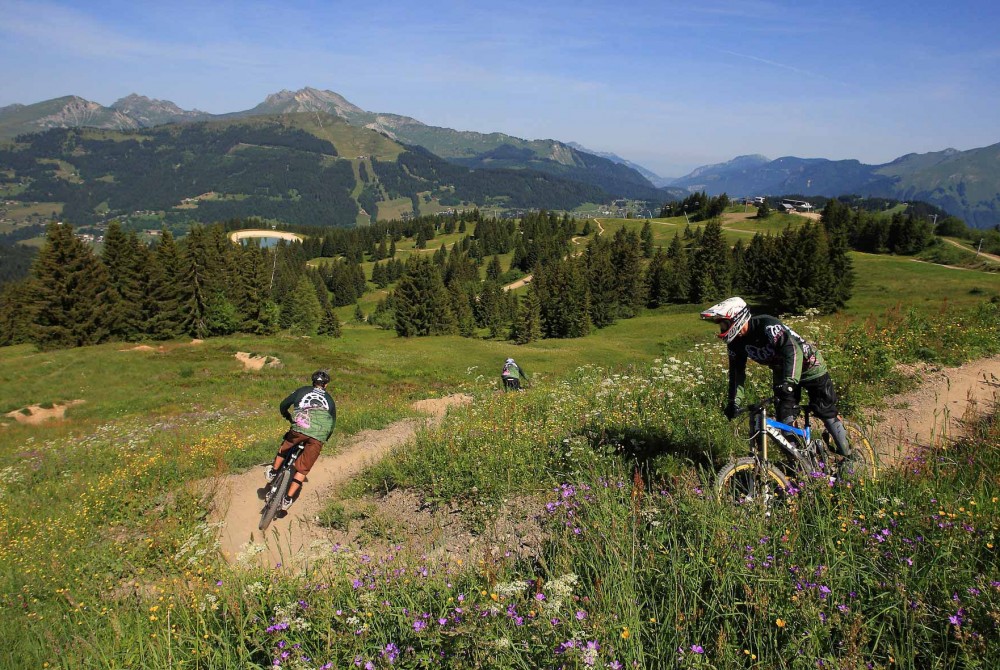 Les Gets has hosted the World Cup DH, Crank Works, the PassPortes and many other French national races. Les Gets is a must see for any mountain biker. It's part of the Portes du Soleil which is 12 resorts connected on one lift pass, with seven ski lifts specially designed to take you and your bike up the mountain in Les Gets Morzine and a total of 22 in the Portes Du Soleil to explore endless trails. All disciplines of mountain biking are catered for from the extreme DH to the Cross country and even beginners. All MTB hire shops are excellent and professional.
Cross country in Les Gets
Located in the alps, where the cross-country terrain is endless, if you like to explore the resort or climb a mountain, it's all here with no commute needed.
The terrain is suitable for riders of all levels and all fitness types. For the extremely fit and skilled cyclist there are amazing trails, off the beaten track, away from the crowds exploring some of the more scenic parts of the alps, with arduous and technical climbs. Some of the routes require a stop off in a mountain hut for the evening.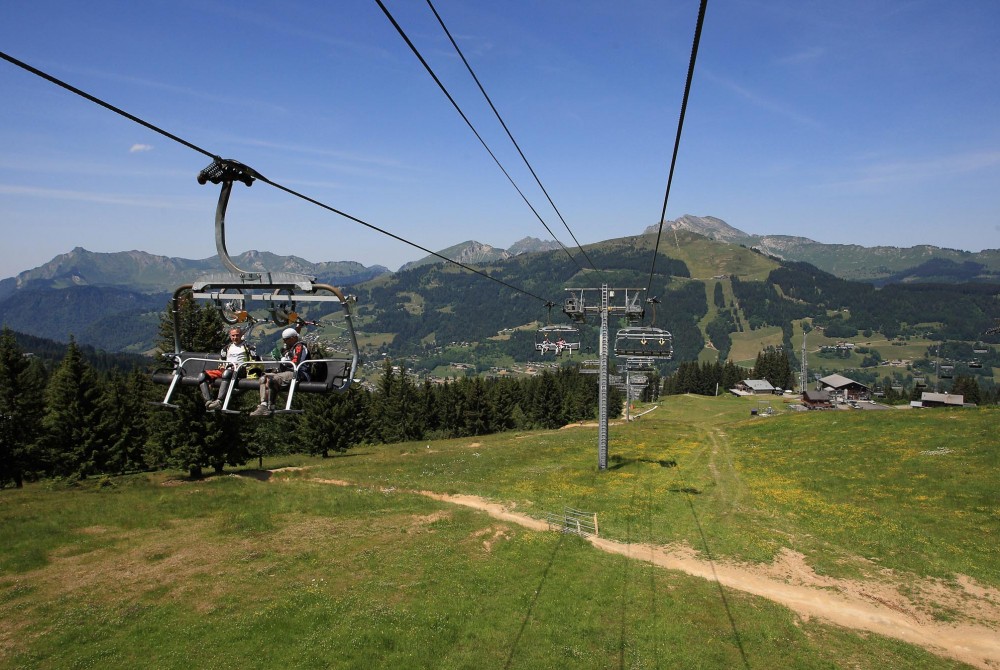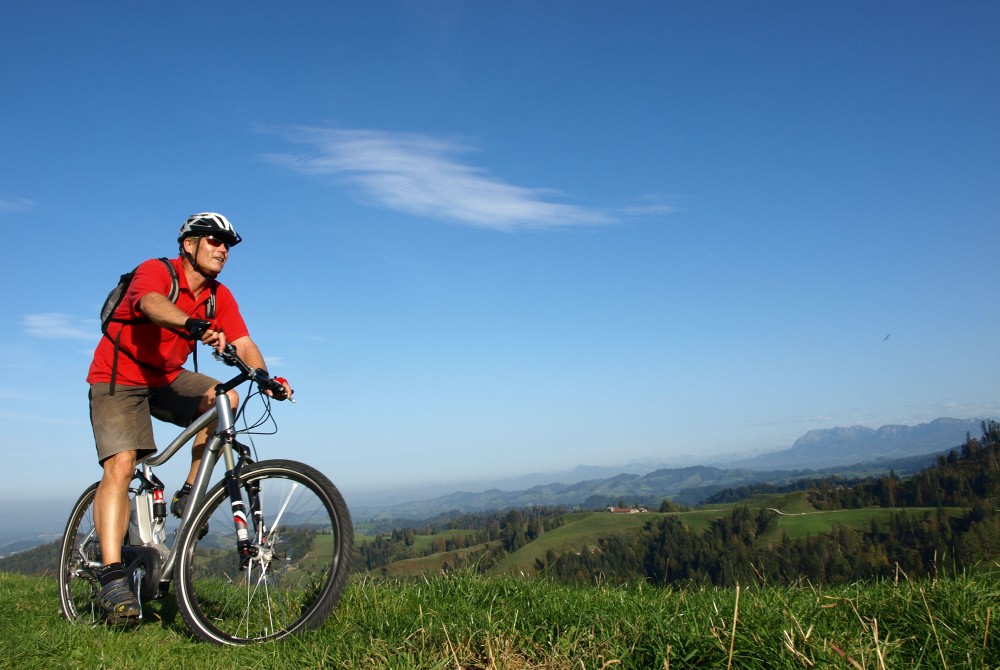 Most Mountain bikers visiting Les Gets will enjoy a bit of everything, bringing with them a high spec "All Mountain bike" (one tugged enough to get down all the descents and light enough to cope with a few climbs while enjoying the Ski lifts.
For the cyclist who wants to explore but hasn't had the luxury time to get fit for the trip E Mountain Bikes are becoming a very common sight giving the cyclist a little push on the punishing climbs while still being great exercise, and having all the suspension and big tires for the descents.
Down Hill, in Les Gets
As boasted, Les Gets is world class for downhill mountain biking, with endless trails all with an uplift, huge drops, big jumps and well-maintained trails. The trails are graded similar to ski runs with green the easiest and black as the hardest, this is an amazing experience with bikes resembling that of Motor Cross bikes and the danger and adrenaline on par. Renting a DH bike for the day is an amazing experience for a rider of any level.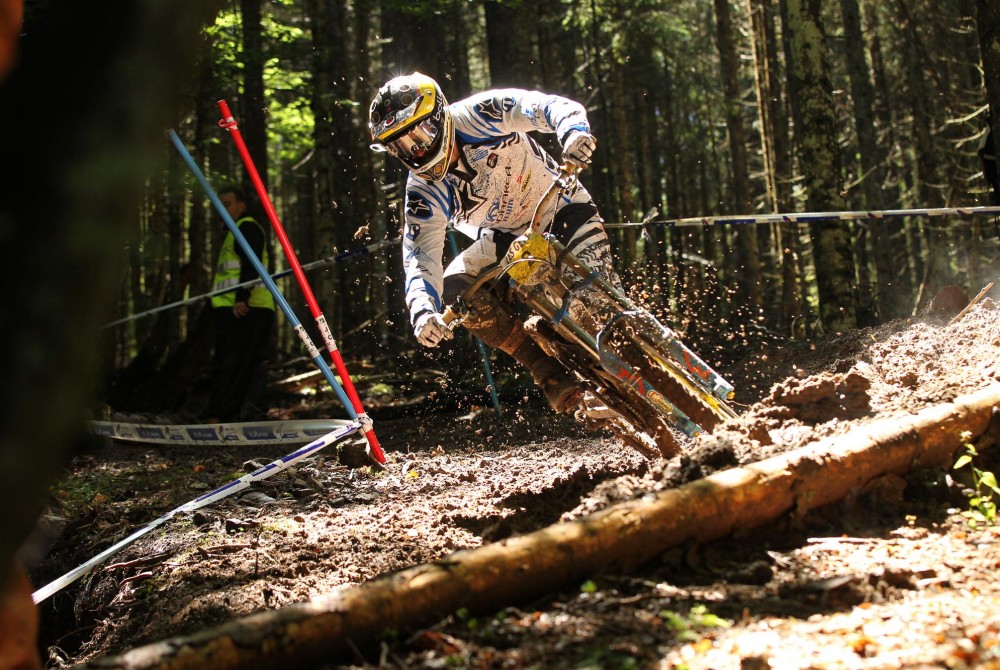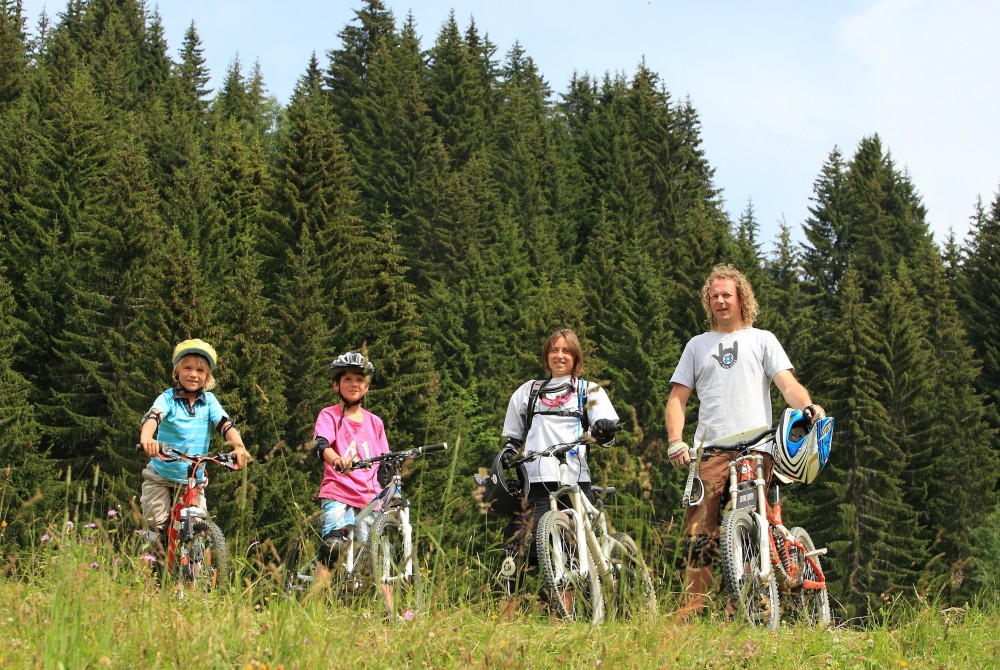 Mountain Biking with children
Similar to skiing, mountain biking is an incredible experience for children, teaching them life skills to apply to any situation. Children as young as 4 will quickly become passionate in the sport, and will quickly ride with more confidence than their fathers. However, a steady progression is necessary, despite most children wanting to ride a black run before they are 6. There are some magnificent mountain biking schools in Les Gets who specialize in coaching young children and can rent the appropriate bikes and safety equipment (its advisable not to take their UK mountain bike to the alps). There is also an DH event for children during the summer.