The lake and Wit Bit Water Park - Family activities
Many families spend all day by the lake...Discover all the activites around the lake.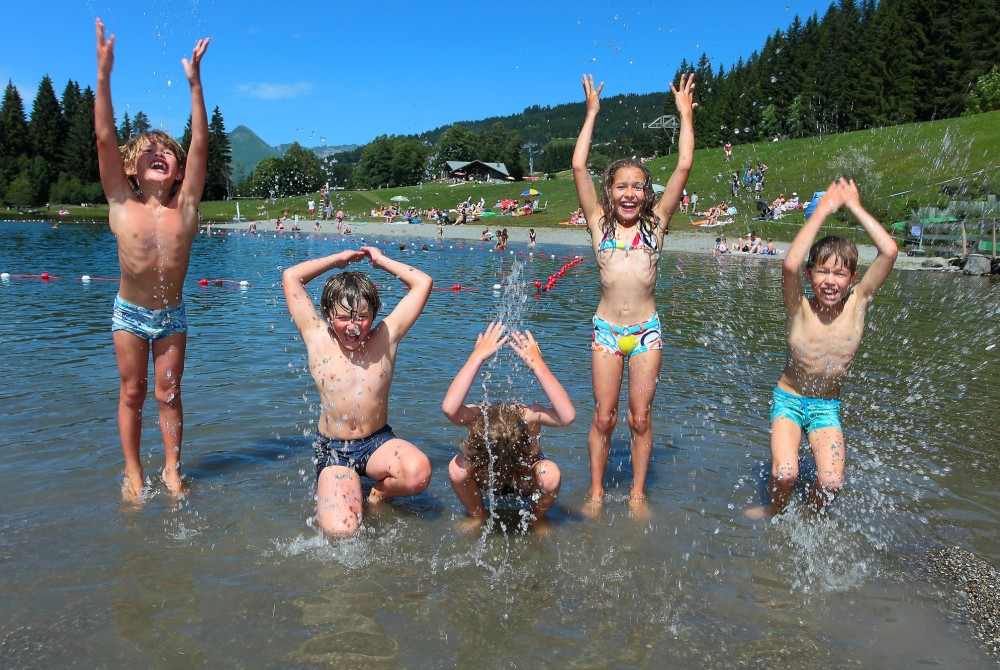 The lake now has lake 'Wi Bit' inflatable modules - created in 2017 and have become exceptionally popular (see below).
Additionally, there is a sand pit, games organised by the lake, the famous Alta Lumina night park is at the back of the lake area and parents can relax in the knowledge that their children are being watched by safety officers. For Summer 2021, the lake has been given a facelift with new banks and a wooden path around it to make it easier to move around, as well as the enhancement of the beaches.
Wi-Bit
This new innovation offers unlimited fun in the swimming lake by the school, suitable for both adults and children.
This area, called: "Wibit park des Gets", offers a water play area of 1200m2 with 30 modules including slides, a water trampoline and even a human catapult. From 6-years old upwards. Enjoy the Wi-Bit with your multipass ticket during the summer !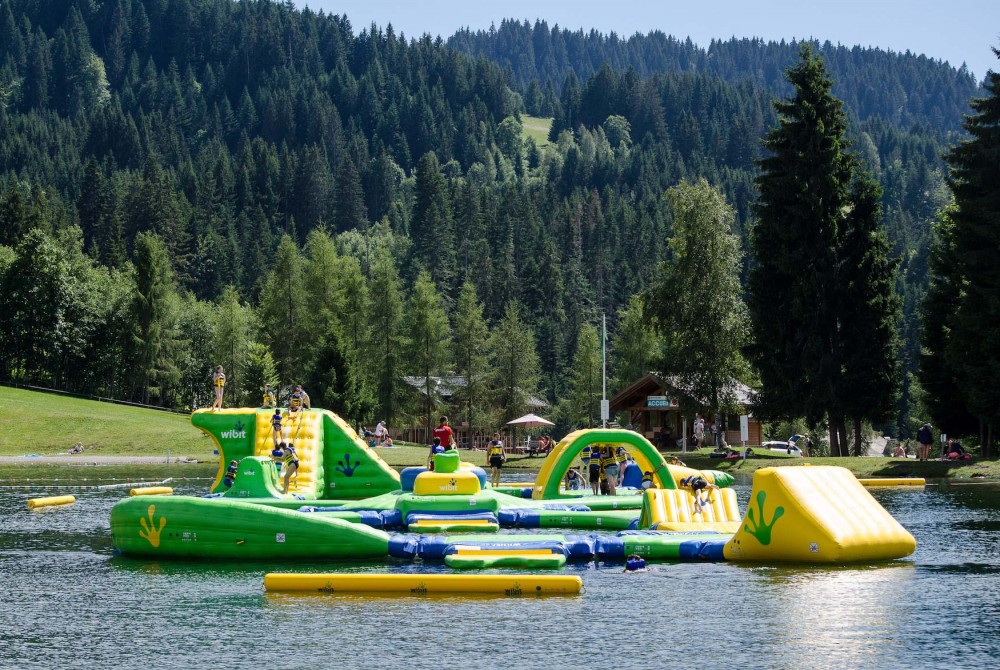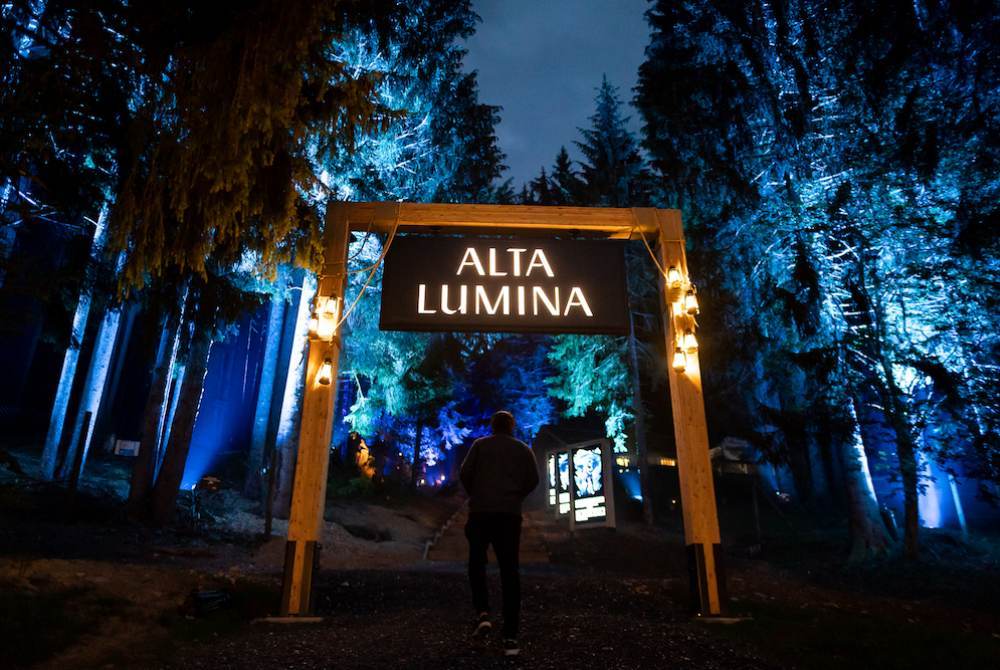 Alta Lumina
The lake is also living at night. Great fun for Children and Adults. The new night walk park, Alta Lumina, replaced the Adventure park in the trees. Unique experience guaranteed for all with lights and sounds, mystical atmosphere in the forest of the Lake every night during the summer season.
Botanical Garden in Les Gets (new 2017)
Pierre Delavay, born in Les Gets, was a famous botanist and missionary, who died in 1985. He spent many years as one of the very first explorers in the Yunnan area of China and bought some 200,000 specimens back to France and he described over 1500 new species. He continued his investigation until 1888 when he contracted bubonic plague. A number of plants were named after him, including Delavay's Fir Abies delavayi, Delavay's Magnolia Magnolia delavayi and Delavay's Peony Paeonia delavayi.
In homage to his work and findings, a botanical garden will be created this summer in the idyllic natural environment of the Ecoles Lake. Some of the species he discovered will be cultivated and may well be unfamiliar. An interesting and educational voyage of the senses, perfect for a family outing...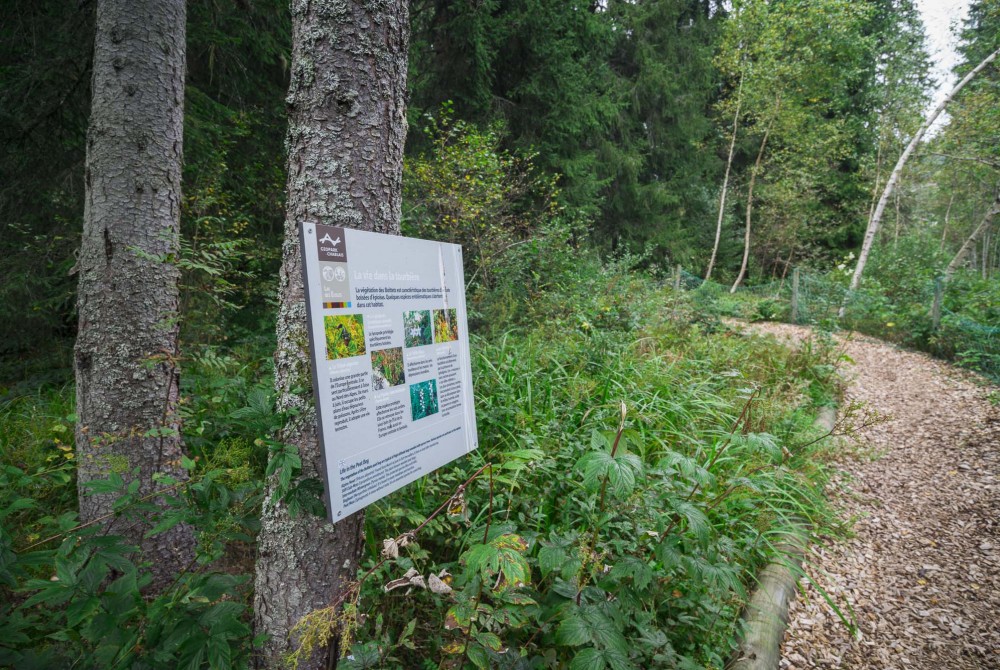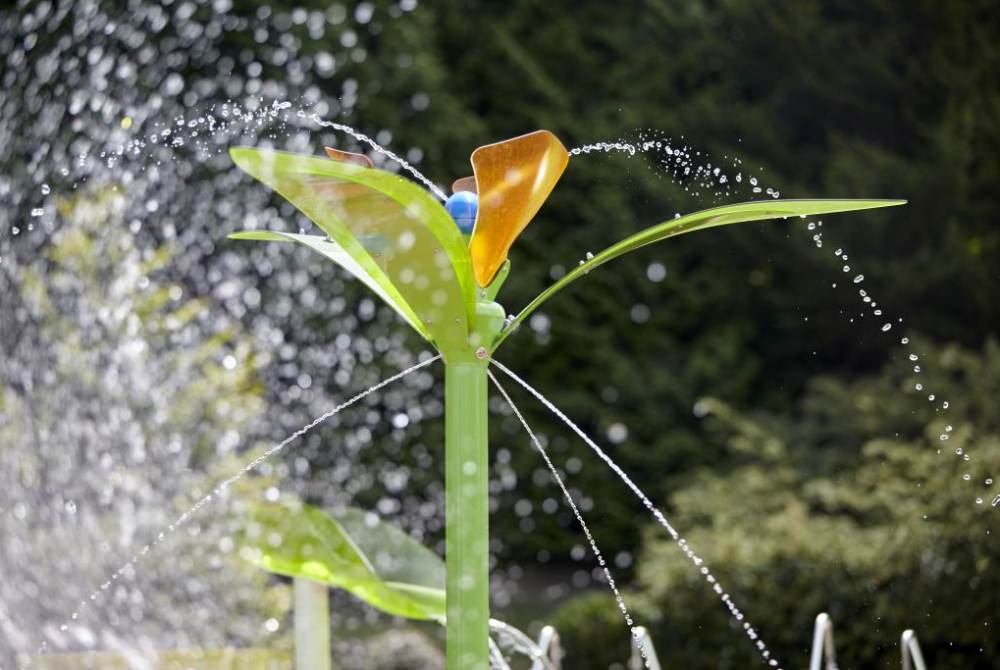 Water playground (new 2021)
Next to the lake and near the first aid station, a new water play area has been installed for the enjoyment of children and adults alike! Above ground modules and nozzles create water effects on a playground and it is fun and stimulating, with effects adapted to the age of the children. To discover with delight during the summer and to refresh yourself on sunny days.