Why Choose The Portes du Soleil Ski Area
The Portes du Soleil, a ski area encompassing 12 resorts on both the French and Swiss borders, has a long and illustrious history and is still one of the world's top skiing destinations for all levels of skier. It was the first cross-border link connecting Super Chatel with Morgins in 1956, so skiers were able to travel from one country to another without taking off their skis. Today, skiers can travel between Les Gets and the other 11 resorts using around 196 lifts and some busses, which gives them access to a whopping 650km of slopes and makes the Portes du Soleil the largest ski area in the world. Not to mention the fact that the region also receives the best snowfall in Europe. But more on that later.
Combined with skiing in the forest and powder snow, this large play area for winter sports lovers offers the best of both worlds and is very favoured amongst tourists from around the world. Les Gets is one of the most popular resorts amongst families or groups of friends, as it offers skiing for all levels as well quick access to the Portes du Soleil ski area through the use of regular bus services and fast lifts.
Read on to find out more about why staying in Les Gets and exploring the Portes du Soleil ski area should be your next ski escape ...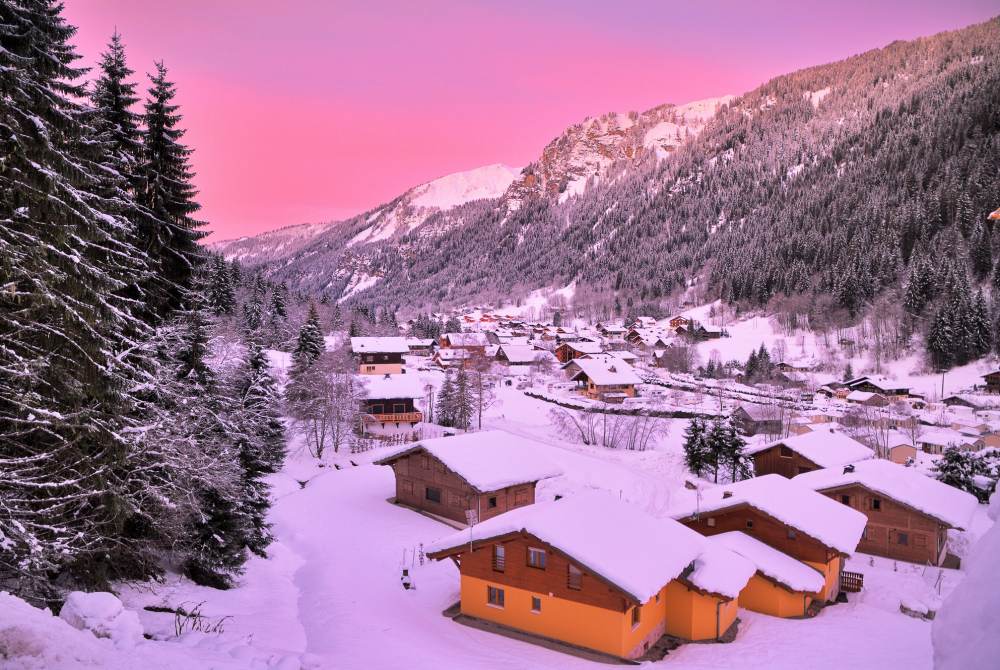 A lot of alpine villages to discover!
As mentioned, one of the great things about the Portes du Soleil is its huge variety of resorts. There's surely something to please everyone here, no matter how large your ski group. Les Gets, for example, offers an alpine feel in a traditional French village, as well as delicious restaurants and fun après-ski. Picture a winter wonderland with bright lights and smoky smells wafting through the valley. Avoriaz lies at the highest altitude and is built especially for skiing. A horse-drawn sledge transports visitors around the village as it is pedestrianised, which lends an air of nostalgia to the otherwise modernised resort. As you ski into Switzerland, you will find the other villages are all distinctly different from one another, take the time to ski to each one and discover its charm.
Skiing in Portes du Soleil
As the largest ski area in the world, the Portes du Soleil offers over 650km of pistes, making it the most relevant part of this article. Since it's so big, though, where should one begin?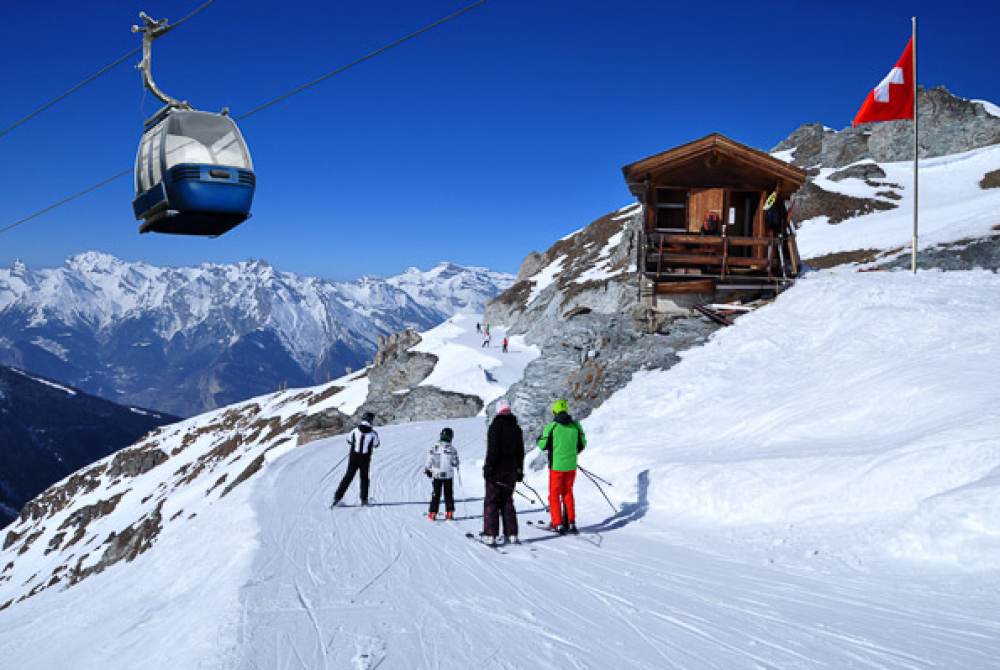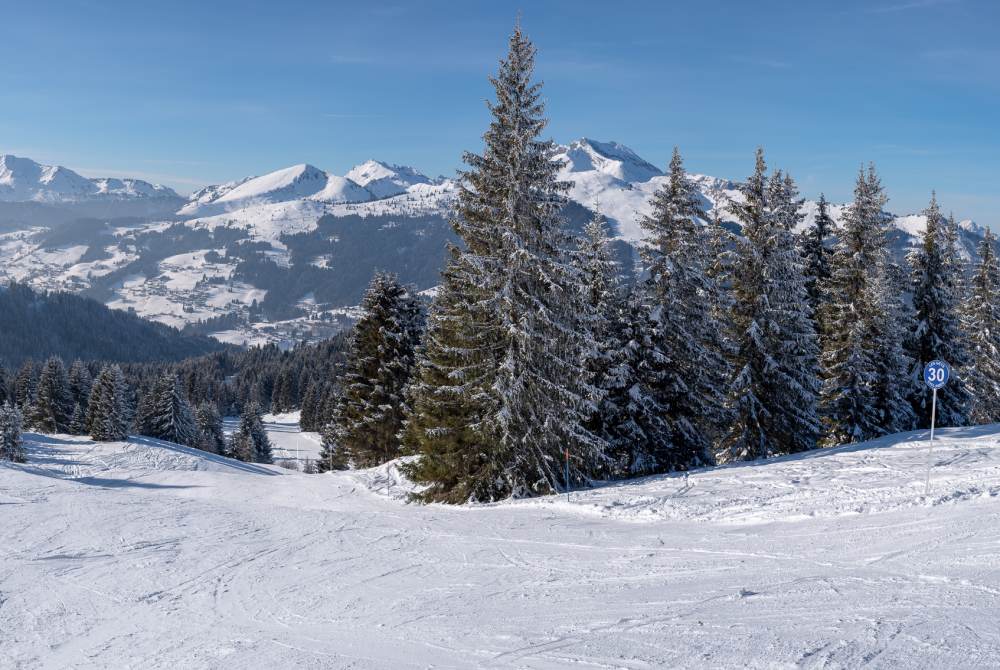 Accessibility from Les Gets
Prodains is one of the most well-known gondola stations in Morzine, easily accessible by car or bus. To get from Les Gets to Prodains, take the La Folliet chair, ski down to Pleney and then take a bus from there which runs every 10 minutes. The Prodains gondola takes you up to Avoriaz which is located in the very heart of the Portes du Soleil. This means you can quickly reach Switzerland and ski areas such as Chatel, Morgins and Torgon. You could also drive or catch a bus to the Ardent gondola station, but it's just as easy to ski there.
A variety of ski runs for all abilities
There is a wide variety of ski runs in the Portes du Soleil, and the whole area is connected with well-built blue and red runs. This means that virtually any skier can make their way around all the resorts, even those only proficient at blue runs, so no one will miss out on anything. Alternatively, you can choose to go on the steeper runs if you're an advanced skier.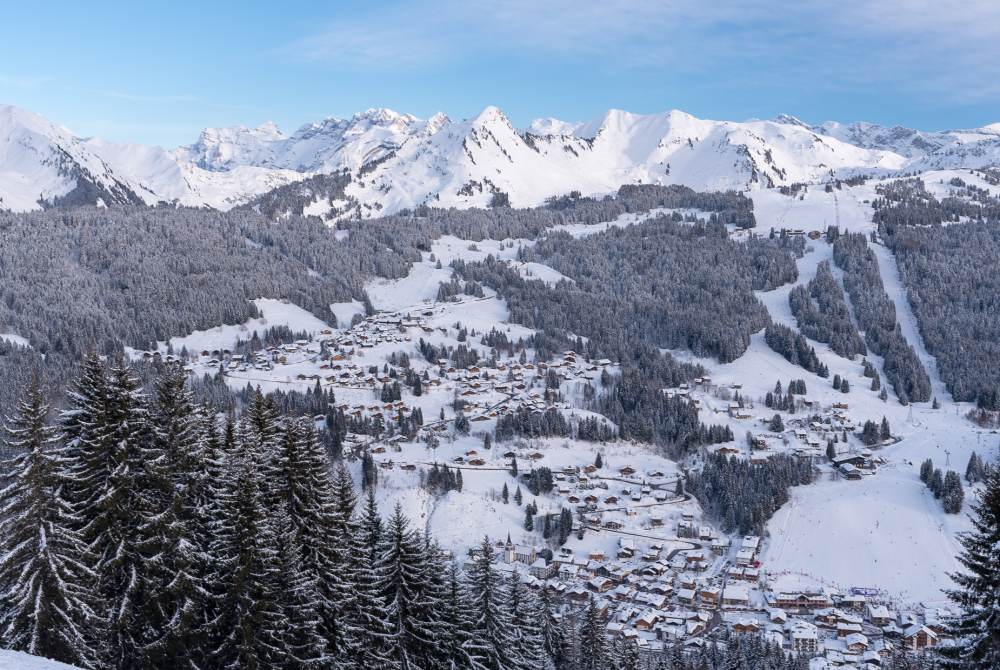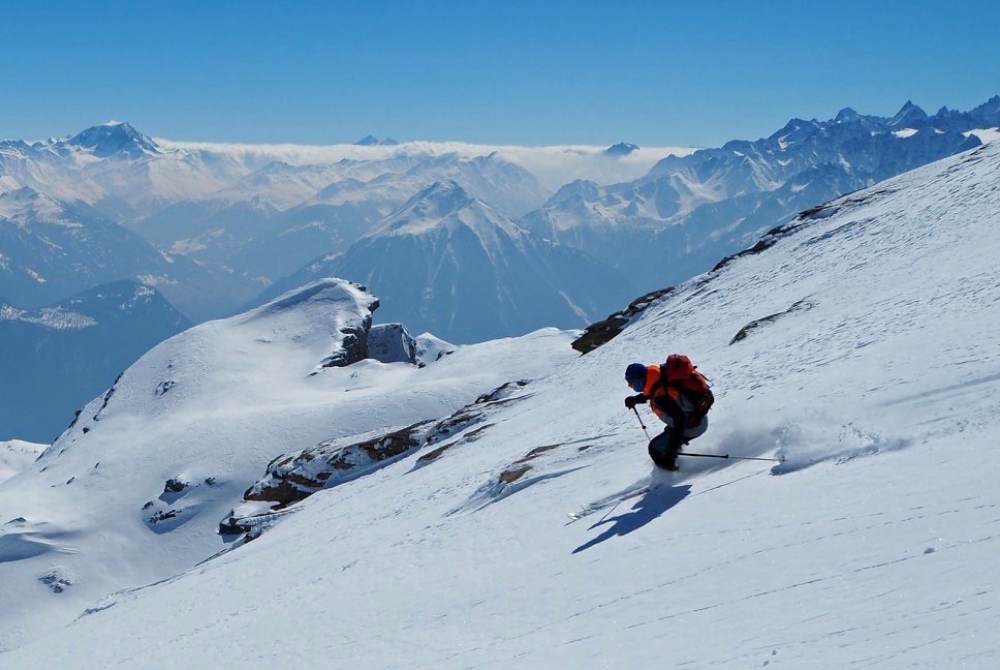 Advanced skiing and off piste
It may not be the steepest resort but the Portes du Soleil ski area offers many very good perks for highly advanced skiers. For example, if you enjoy skiing off piste, the possibilities are endless and the turnover of catching a lift is very quick. The Portes du Soleil's lift system allows you to enjoy around 20 off-piste runs in a day, which could take 2 hours in other ski resorts. You can even lap La Chavanette piste, commonly known as the Swiss Wall... if you dare!
If you are into off-piste skiing, here are a few key areas to keep in mind. Just along from Les Gets, the Ranfolli ski area offers excellent off-piste skiing. You may already know that Les Gets has some of the best mountain biking in the world, so the experience of skiing on off piste trails and through the trees is quite an adventure for a skier. The Chatel resort is also one of our favourites when we ski the Portes du Soleil loop on a powder day. The several hidden valleys allow you to explore the area off-piste, so you'll always be able to find freedom at the tip of your skis.
It's a family orientated region with great ski schools
The Portes du Soleil ski area is notorious for having an outstanding selection of ski schools for both children and adults. In Les Gets alone, there are about 20 British ski schools, and the French ski schools usually offer lessons in English too, so there are plenty of choices. It is a family orientated region with an abundance of activities to enjoy both on and off the mountain for any kind of group.