Snow Guarantee Insurance with Chalets1066
x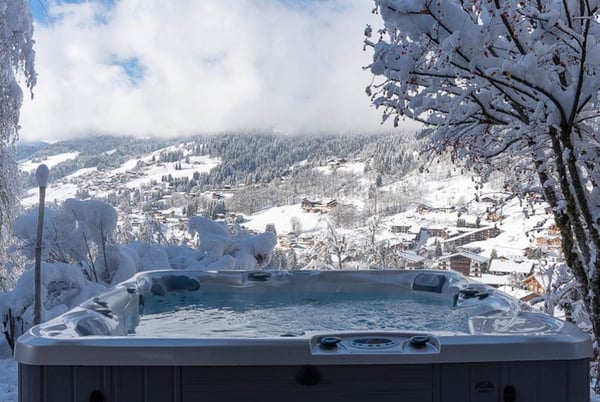 Secure Your Stay with Chalets1066's Snow Guarantee!
No Snow? No Worries!
We understand the anticipation of a snow-filled vacation. That's why we are introducing our unique Snow Guarantee. If less than 23 pistes in Les Gets-Morzine are open 48 hours before your arrival, the cost of your stay, if you cancel, will be covered by Trustiway®!
Now, you can book your stay at Les Gets with the confidence that even if the snow doesn't show, Chalets1066 has got your back!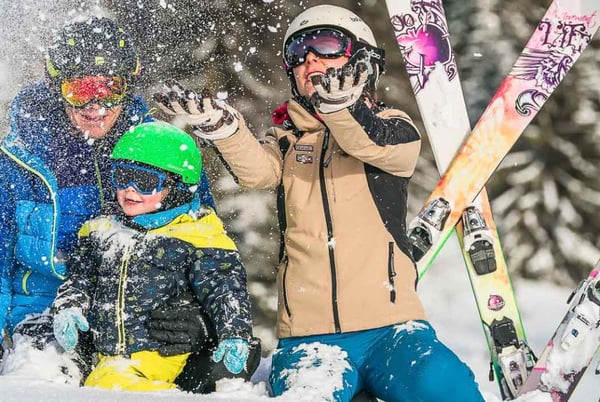 Why Choose Our Snow Guarantee?
- Peace of Mind: Rest easy knowing your winter getaway at Chalets1066 is safeguarded.
- Trustiway®Partnership: Our guarantee is offered by our partner Trustiway®, insurance professionals ensuring reliability and confidence.
- Fair Pricing: Coverage comes at an honest cost, 5% of your booking so you get value without compromising on quality.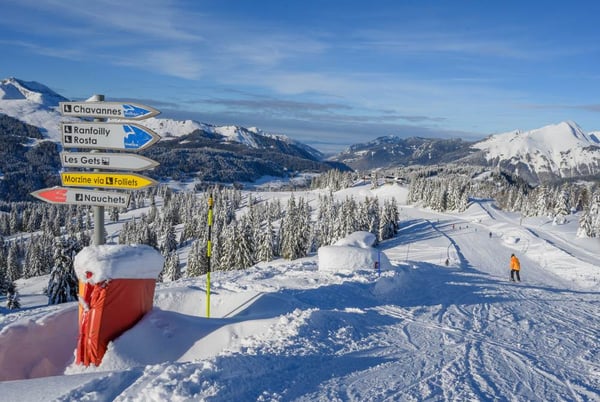 What's Covered?
- No Snow? If less than 23 pistes of Les Gets-Morzine ski resort are open 48 hours before your stay, you're covered.
- Too Much Snow? Trustiway® also intervenes if heavy snowfall prevents
access to Les Gets.
- Illness & "justified causes": We've got you covered for various situations. From personal illness, or sickness of a pet, to employers canceling your holiday.
- Accidental Damage Protection: Accidentally broke something in our chalet? No worries!
Want the Snow Guarantee Insurance?
This insurance is not added by default, don't forget to tick the box when you're booking your holiday.
FAQs
What exactly is the Snow Guarantee Insurance?
It's an insurance coverage we offer in partnership with Trustiway® Assurance that provides compensation in specified circumstances, such as insufficient snow, excessive snow, illness, and other justified causes.
When is the Snow Guarantee applicable?
The insurance is applicable for stays between December 15 and April 1.
How do I opt in for the Snow Guarantee Insurance?
The option to add the Snow Guarantee Insurance is presented during the booking process. Please ensure you select it before making any deposit payment.
What's the cost of this insurance?
The insurance costs 5% of your stay's rental value.
Are additional products like linen and bakery items covered by the Snow Guarantee?
Yes, additional products such as linen and bakery items are covered under the Snow Guarantee. However, it's essential to note that they're only covered if they are booked at the same time as your initial reservation. Any additions made post the initial booking won't be eligible for coverage.
Who covers the cost in case of a claim?
Trustiway® Assurance, our insurance partner, will cover the associated costs for the specified justified causes.
What are the specified justified causes?
No Snow: Should less than one-third (less than 23 pistes) of the pistes in Les Gets-Morzine resort be open within 48 hours preceding your stay's commencement, compensation will be provided. If you wish to cancel due to insufficient snow, a justification provided by SAGETS is required.
Excessive Snowfall: Coverage is extended if heavy snowfall renders Les Gets station inaccessible.
Illness Clause: Valid if you, or a family member, cannot travel due to illness or need to remain with an ailing family member within 30 days of the holiday. A medical certificate is mandatory.
Pet Sickness: Reimbursement applies if a pet falls sick, necessitating a cancellation. A veterinarian's certificate is compulsory.
Employer-Enforced Cancellation: If an employer cancels or postpones your vacation, provide a formal letter from the employer for compensation.
Pandemic Clause: In case of a pandemic, including COVID-19, Trustiway® will compensate the affected family, valid for positive PCR tests within 5 days before departure. A medical certificate is essential.
Accidental Damage: The policy includes damages inadvertently inflicted on Chalets1066 rented property by any party member.
I see the insurance covers "No Snow" and "Too Much Snow." What are the specifics?
For the "No Snow" policy, if less than 23 pistes in Les Gets resort are open 48 hours before your stay, you're covered. For "Too Much Snow", you're covered if excessive snow prevents reaching Les Gets.
If I want to cancel due to insufficient snow, what do I need?
You will need to provide a justification from SAGETS to support your claim.
In the event of an approved refund, what charges will be deducted?
If your refund is approved under the Snow Guarantee, the entire amount will be refunded except for a few specific charges. These non-refundable charges include:
The booking fee
The insurance fee
Any additional products or services added after the initial booking
What are the exclusions of this insurance?
This insurance does not cover accidents on the slopes or theft of personal belongings. For accidents on slopes, we recommend the insurance accompanying your ski pass.
I booked for multiple families. How does the insurance apply?
For bookings involving multiple families, each family's insurance is treated separately. For example, if a chalet is booked by two families and one family cannot come due to illness, 50% of the value of the stay will be refunded.
How can I get more details on the insurance policy?
For in-depth details, you can refer to Trustiway®'s terms and conditions or contact our customer support.