Summer activities for children
Les Gets is a great place to visit during winter... but have you thought about holidaying in the mountains with us during summer? We can assure you that it is nothing less than an amazing experience, especially when you can enjoy it with your family! Our money-saving 'Multi Pass' will also help you to take advantage of all the fun attractions without having to burn a hole in your pocket.
Read on to find out about some of our favourite summer activities for children and families in Les Gets and around the Portes du Soleil.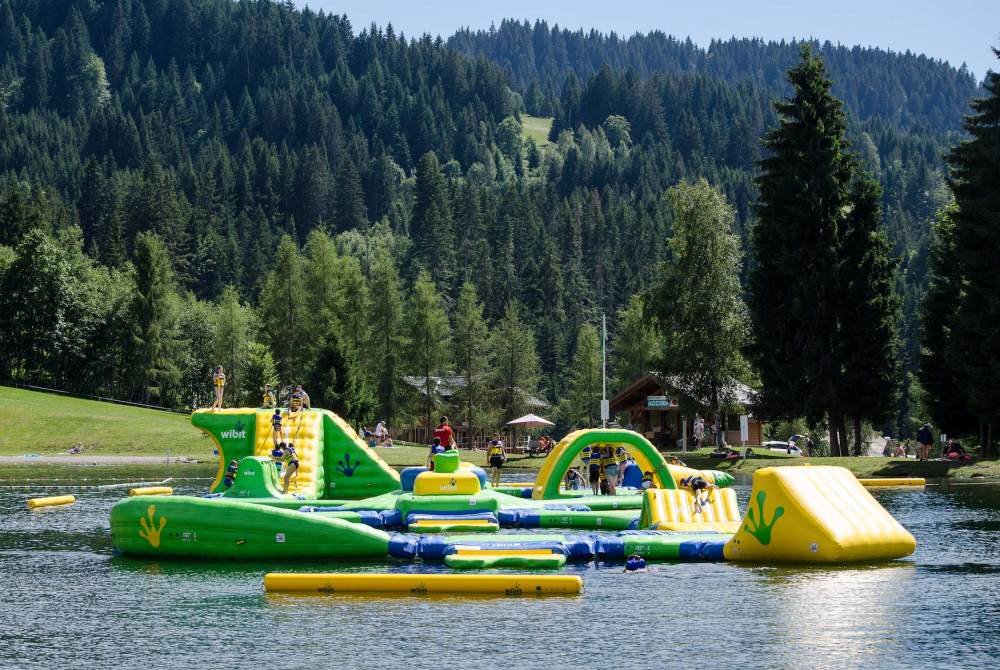 Go Wild on the Wibit at Lac Des Ecoles in Les Gets
The Wibit Les Gets water park consists of inflatable games on water. The park is geared toward children aged 8+ and has around 40 fun modules such as a giant toboggan, climbing wall, blob (human catapult) and monkey ladder. In the summer, this is a great spot for the adults to relax and the kids to really have a blast.
Visit the Farm in Les Gets
Ferme de Caroline is on the Chavannes Road, just down from the Les Folliets Ski lift. The whole area enjoys the ringing of the Cows and Goats roaming on the slopes in the summer. Caroline and Noel who run the farm, give tours which are great for kids, hold evening meals made from their produce in their farmhouse and also sell their produce at the farm.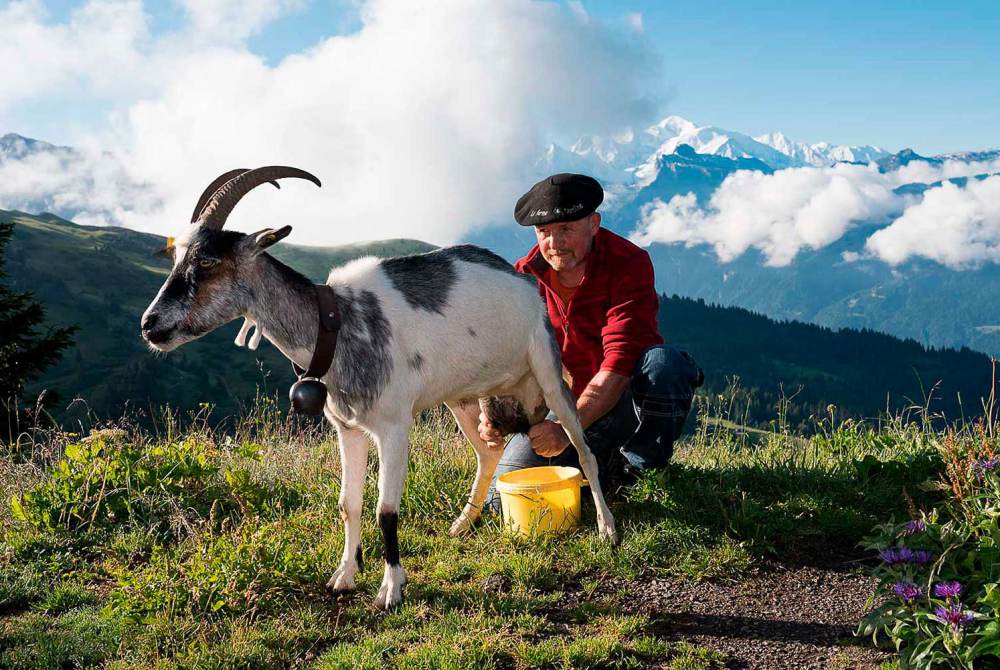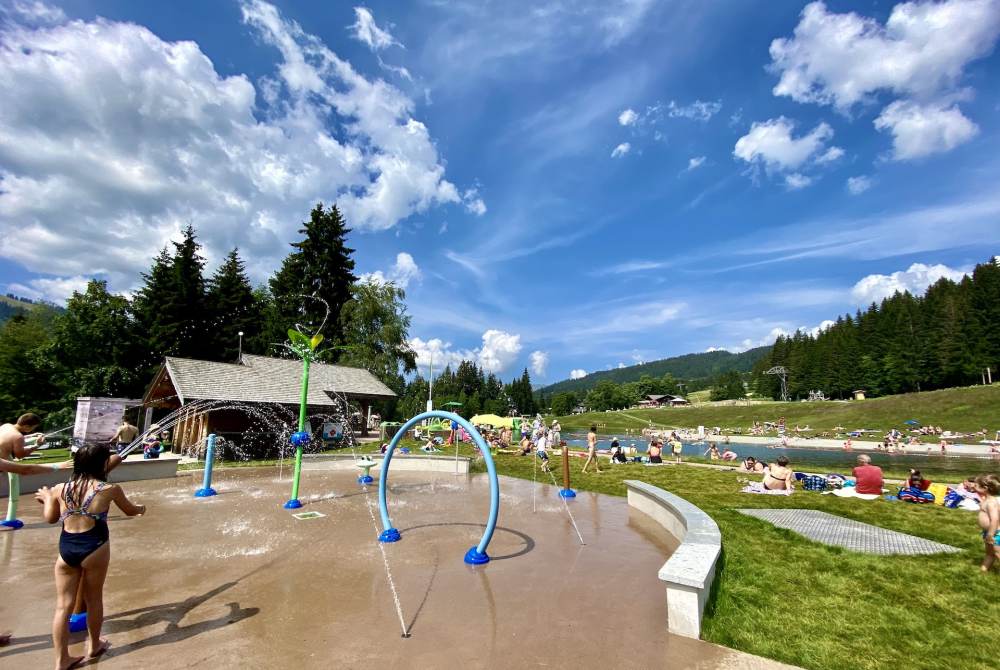 Have Fun At One of the Playgrounds
During the summer months, children can enjoy a number of playgrounds at Les Gets, whilst parents can relax nearby. There are a myriad of options for those adventurous kids who love to play, from slides to monkey bars, merry go rounds to inflatables and even a jungle gym by the lake. Find out more about them here.
Take A Trip up to Avoriaz
Avoriaz was built on steep cliffs for the purpose of offering skiing in and skiing out. The famous water park 'Aquariaz' is just one of the many activities available to enjoy with kids during the summer months here. This water park boasts a lazy river, a hot tub, rope swings, rubber ring flumes, a toddler slide and an area with fountains.
Avoriaz is also home to the "Fantastical" zip wire. Fly completely horizontally across the mountains, seeing the valley below from a birds-eye view. It is the perfect summer activity to enjoy with children and families when you're staying just a short journey away in Les Gets.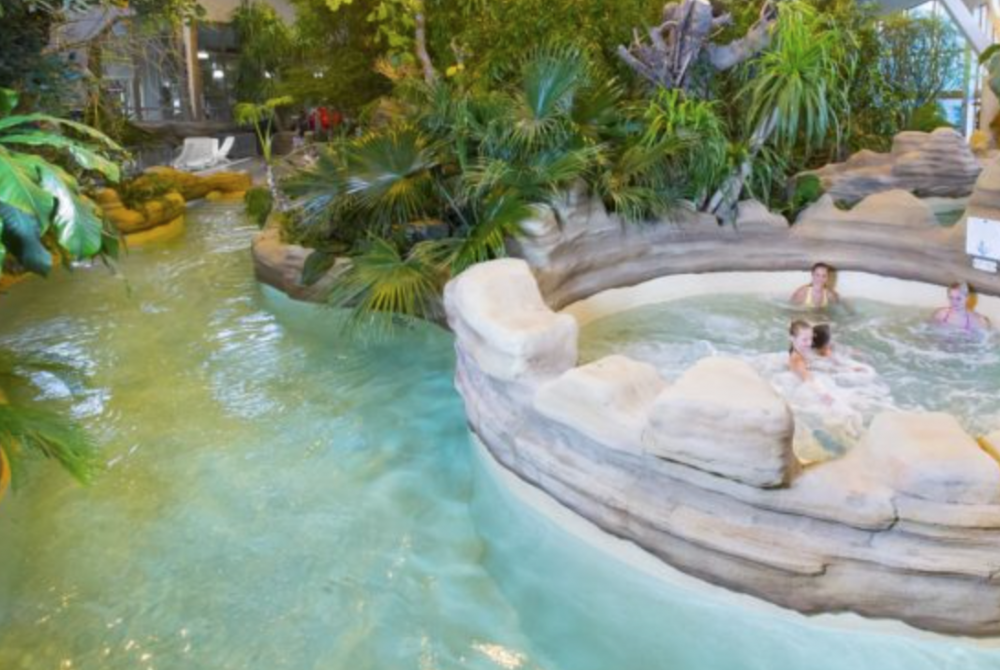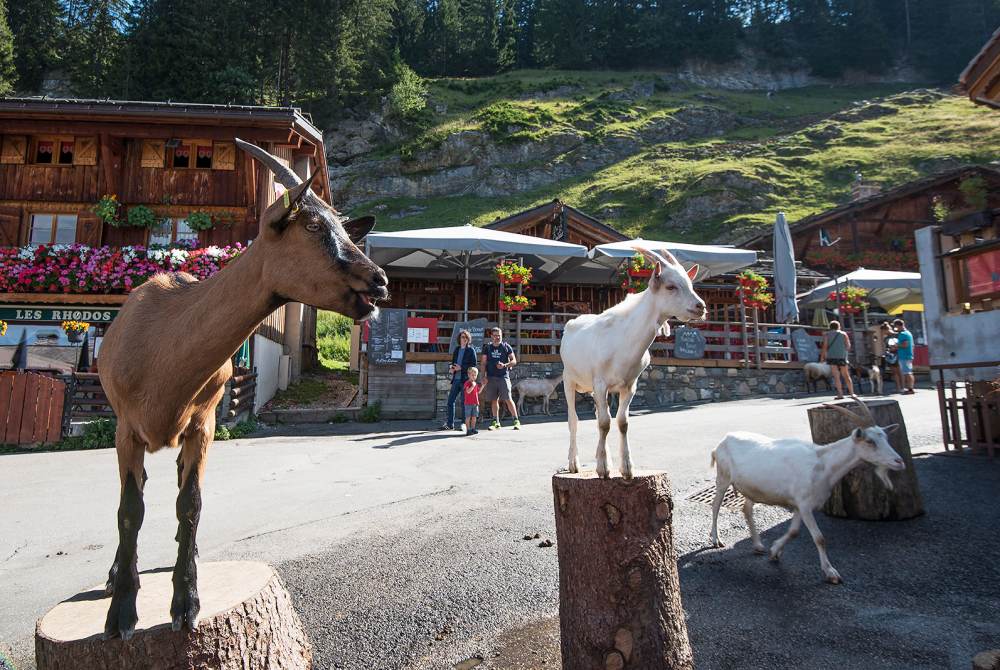 Visit the Goats in Lindarets
Lindarets is an adorable little village that is definitely worth visiting. The area is great for picnics by the river, hiking to the Brochaux waterfall and, of course, feeding the goats. In the lower part of town there are goats that roam freely, they can be fed by buying food pellets from shops. As you can imagine, the little ones always enjoy this!
Play Tennis on the Courts in Les Gets
When on holiday, nothing is better than taking the kids out into the fresh air and keeping them active. There are a number of tennis courts available in Les Gets, providing a stunning backdrop for your games. In addition, there is a clubhouse for players to refresh and restore before the next match. Which member of your family will win?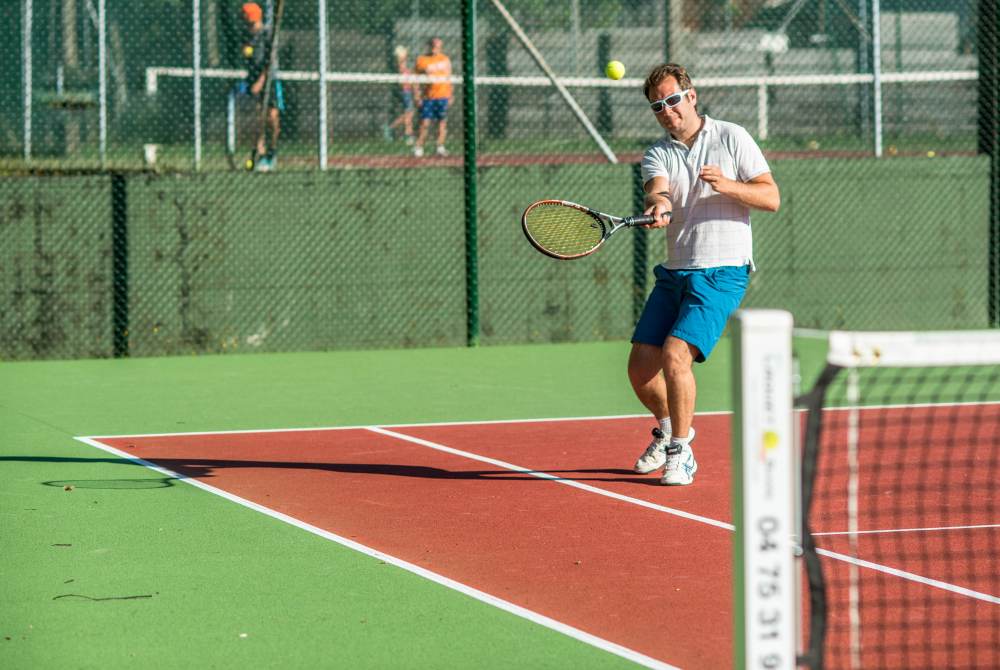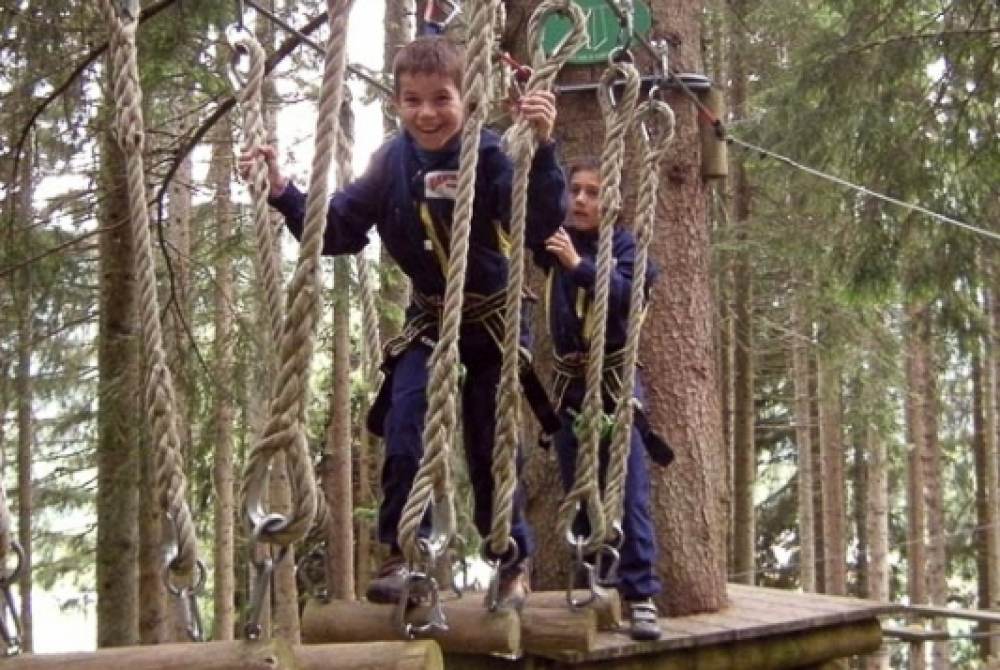 Conquer the Treetop Adventure Courses
There are some exciting treetop challenges in the Portes du Soleil!
The Indiana Park Morzine offers the rare opportunity for you to travel from branch to branch just like Tarzan! From above, you can climb monkey ladders and cross rope bridges along an all-natural circuit.
Cascade Adventure in the heart of the forest will give you a magical experience with an hour-and-a-half circuit. The circuit is suitable for both children and adults, and no special physical skills are needed. Consider taking a ride on the zipline instead if you prefer to relax and enjoy the views of the waterfall?
Alta Lumina
Moment Factory's Alta Lumina is the latest in a series of enchanted night walks located here in Les Gets.
"In the heart of the French Alps, in the village of Les Gets, you are invited to set off along the path of a travelling music-maker and his hot air balloon, and follow his incredible journey beyond the mountains.
All year long, you'll have the chance to be immersed in this enchanting environment, and to embark along a one-kilometre pathway where the story is told through the poetics of light, music, imagery, set design and interactivity."
We can point you in the right direction if you're interested in booking tickets for this amazing experience that's great for kids as well as adults.
These are just a few of our favourite summer activities for children and families in Les Gets and around the Portes du Soleil. You can certainly find more, so why not explore? Visit us for a summer filled with memories.