Why Chalets1066 in Les Gets - Tailored holidays to your needs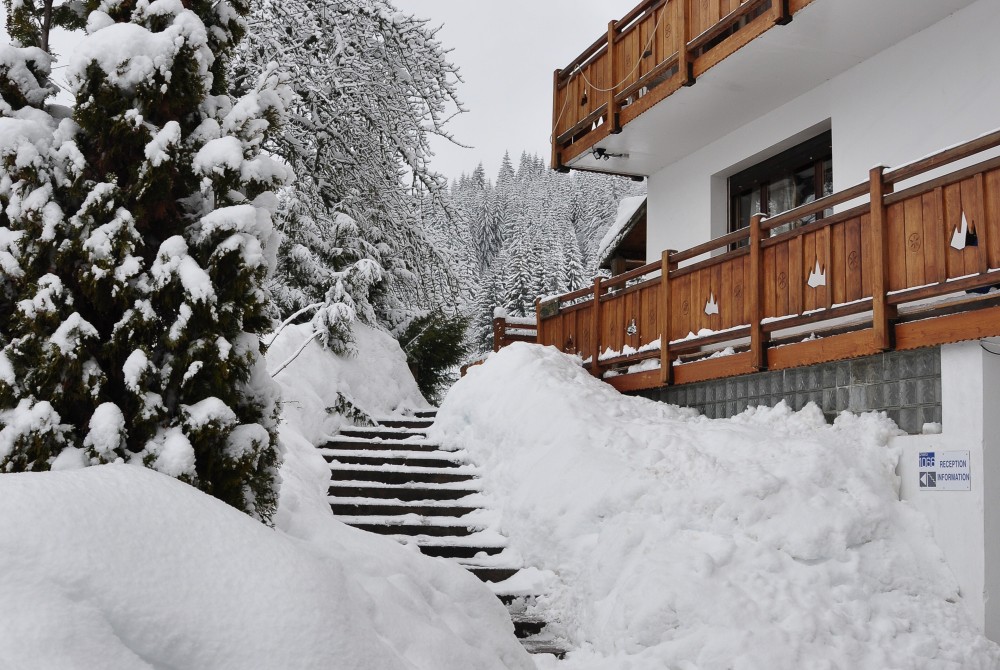 Chalets1066 offer the freedom of a self catered ski holiday with the security of knowing there is a team in the village who are available for help and advice and to help in the event of any problem.
We are based in Les Gets, we manage over 40 properties in Les Gets, 1 to 6 bedrooms, economy to luxury.
All customers are personally met at the accommodation booked, the facilities of the property are explained and we are available for help/advice to help you get the best from your holiday (location of shops, restaurants, ski routes, advice on ski schools, etc).
The sum of what we do means you are able to get the best value for money from your holiday, at all levels of budgets:
You choose your budget/services
You have the choice of a range of optional additional services so you can tailor your holiday to your specific needs/budget and for most we have negotiated a special discount for you.
Our depth of knowledge – enables us to help you get the best value
We are know each property intimately and so are able to give detailed advice when you choose your accommodation. We also know all our partners who deliver services so we can give good advice - enabling you to optimise budget.
We are not an agency simply selling accommodation, we care for each property and know each chalet/apartment in detail.
Additionally, we have discounts agreed with selected partners to give even better value for our customers.
Flexible stays
Looking for a last minute stay, a short stay in the mountains, longer holidays, or flexibles dates for your booking? Chalets1066 proposes to you flexible stays during winter and summer. There are many advantages to choosing this option: attractive flights, quieter roads, a quiet resort, a length of stay adapted to your wishes, etc.
Two days extra Mountain Time
All customers can have two days additional mountain time at minimal extra cost - equivalent to up to 28% MORE HOLIDAY/MOUNTAIN TIME.
The best way is to book ski passes on line with us, so we can give them to you when you arrive. If you don't have equipment, book this in advance with Ski mobile so it is delivered at your arrival time.
You then plan your holiday to arrive early at Chalet Hastings, leave your bags with us, change and go straight out on the mountains. You return at the end of the day and go to your accommodation after our teams have prepared it for you. On departure day, you do the same in reverse and take a late flight backs you can spend most of the last day on the mountains and travel back in the evening.
The best service in Les Gets
All customers are personally met at the Chalet/Apartment booked, the facilities within the accommodation is explained and we are also able to give advise on the village, activities and anything else as needed.
We have more staff on hand in the village, per unit of accommodation, than any other company providing self catered accommodation, this ensures excellent customer service and support in the event of problems.
Additionally, as our staff and web site are supported by arguably the most advanced IT systems in the Alps, customers have efficient communications and our staff are able to spend more of their time helping customers, rather than dealing with the administration - leading to even better customer service.
Your own private space
Compared with a hotel or fully catered accommodation, you have the privacy freedom of your own space.
No VAT on the accommodation – minimum 10% saving
As many of our paid services are provided by partners, this means you do not pay VAT on the accommodation, giving you a significant saving. Under French law, if we were to offer meal services ourselves, then we would need to charge VAT on the FULL VALUE of the holiday.
Hotels and fully catered chalets have to charge VAT ( TVA in France) on the full value of the holiday.
We Live in Les Gets
The owners of the business live in Les Gets and have been running the business for over 11 years - this brings deep experience to the operation.