French Summer Camps - Les Gets - Alpine French School
Alpine French School runs French Summer Camps from 8 July to 16 August and this is a great way for children and teenagers to do something educational and great fun during their summer break! They provide Day and Family Camp options and you can read more below....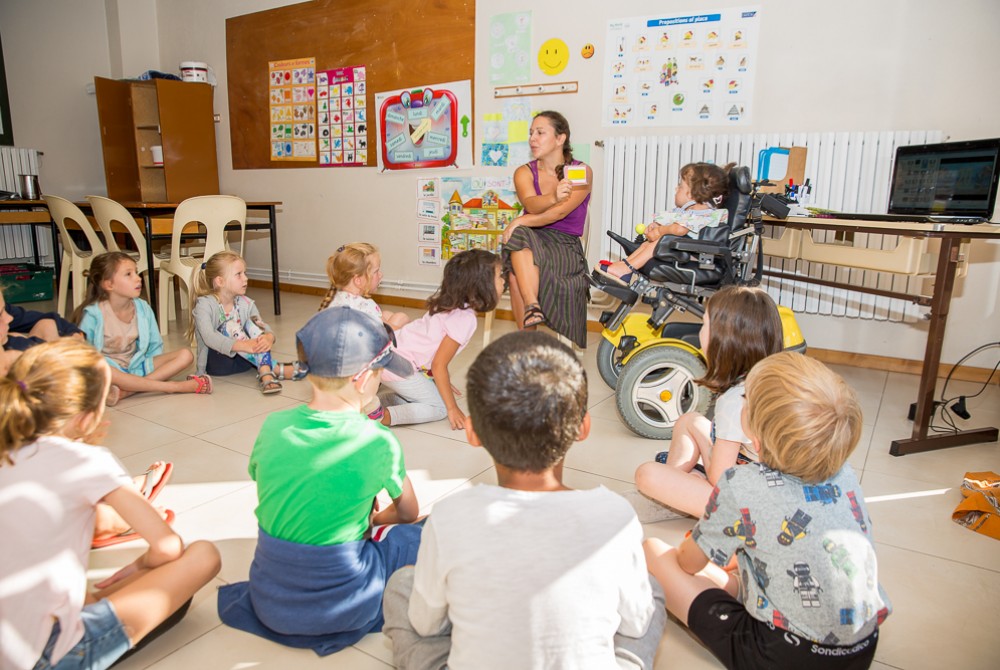 The Summer Camp can be found 5 minutes' drive from Les Gets in a quiet hamlet known as Essert Romand. Surrounded by green space and fresh mountain air the Camp is perfectly located there. Essert Romand is easily accessible by car and offers convenient access to the mountains and all of the activities on offer there.
In the morning, children follow lessons for 3 hours with a 30-minute break for them to have a run around! Lessons are designed to be fun yet educational and are taught in French by dynamic French native-speaker teachers. There are plenty of games, quizzes, songs and interactive activities to initiate them to fun language learning! Students preparing for GCSE or A-level examinations focus on exam preparation skills in addition to improving their general level.
Lunch is served at the centre or as a picnic lunch or barbecue depending on what the afternoon activity is. The chef cooks some local specialities to give juniors an introduction to French food but he knows which ones are popular and which are too unusual for their tastes! Plus he makes great desserts! :)
In the afternoon, students get to take part in a range of activities on either our Adventure or our Discovery Programmes. During such activities, juniors get the opportunity to practise their language skills outside of the classroom and really bring the language to life. This is an essential part of language study which rarely gets taught in schools and awakens an interest in languages and other cultures!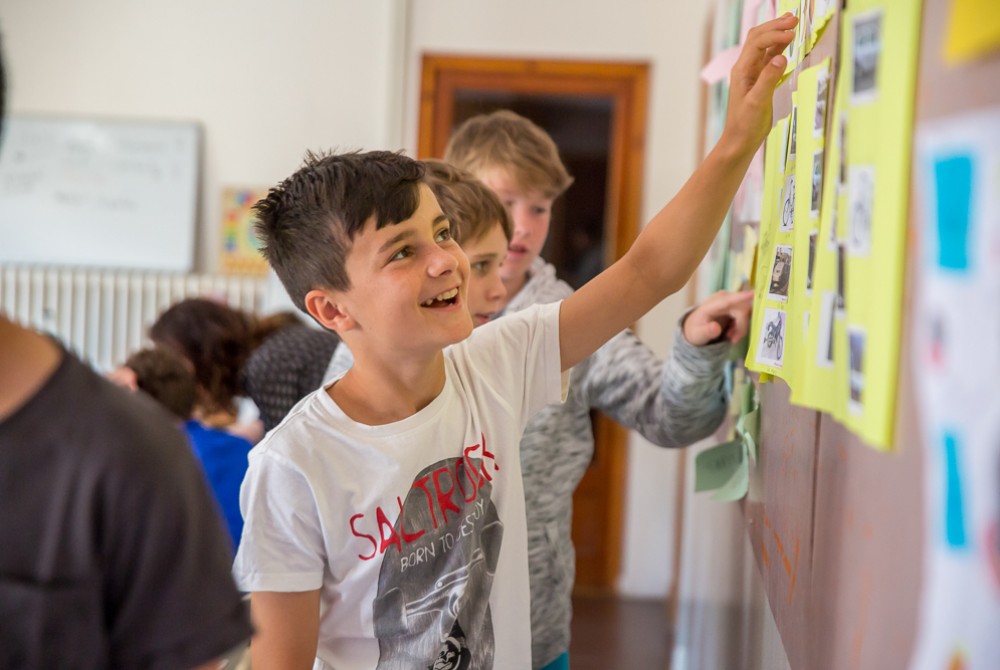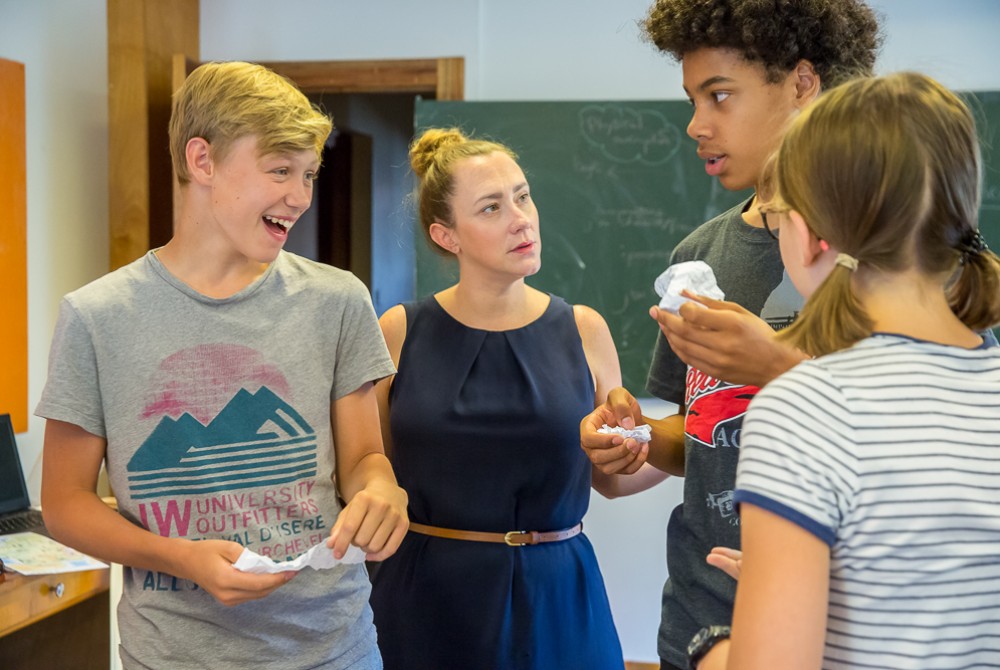 Adult French Courses: Our classes have a maximum of 10 students from all ages and nationalities who tend to all get on and get together for activities. They last 3 hours a day (plus a 15mn break) and run every morning during the summer so you can make the most of the fun activities in the afternoons! Our teaching methods are quite unique as we like to focus mainly on conversational skills so you can practice the grammar and the vocabulary you learn on the spot, which gives great satisfaction straight away! If you have no specific needs and just want to practice and improve your French, you could try the Standard Intensive which is 15 hours/week (3 hours – Monday-Friday). However, if you want to improve specific skills (listening, writing, pronunciation..) or if you would like to focus on specific topics, you could try a Super Intensive Course.
Student welfare is of utmost importance to us. All of our staff are qualified to work with junior groups as activity leaders or language teachers. Our junior centre and activities included in this programme are all accredited by the French government (Ministère de Jeunesse et Sports) to welcome junior groups. Students will be supervised during all tuition, breaks and activities and our activity coordinators stay on-site with the juniors.
And a couple of testimonials....
"Our children have had many lessons from the Alpine French School team who are all fabulous teachers, very experienced with children and they make the lessons great fun! Our children have really enjoyed their lessons and have progressed a lot. Morzine is a great place for young teenagers to be as there is so much to do in summer and it always feels safe. I wouldn't hesitate to recommend Helen and her team". Imogen Makower, London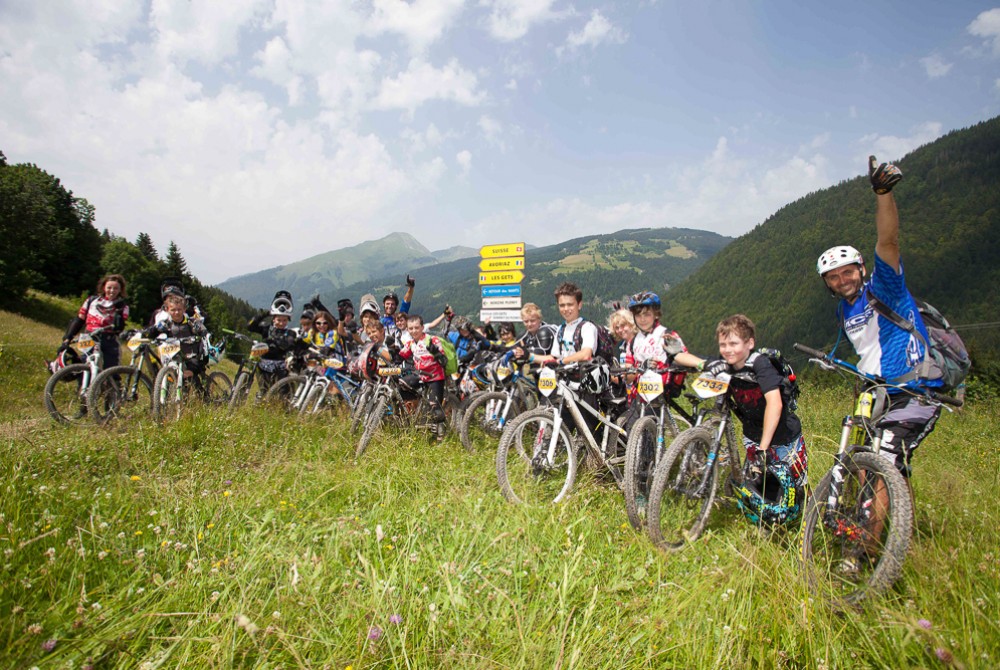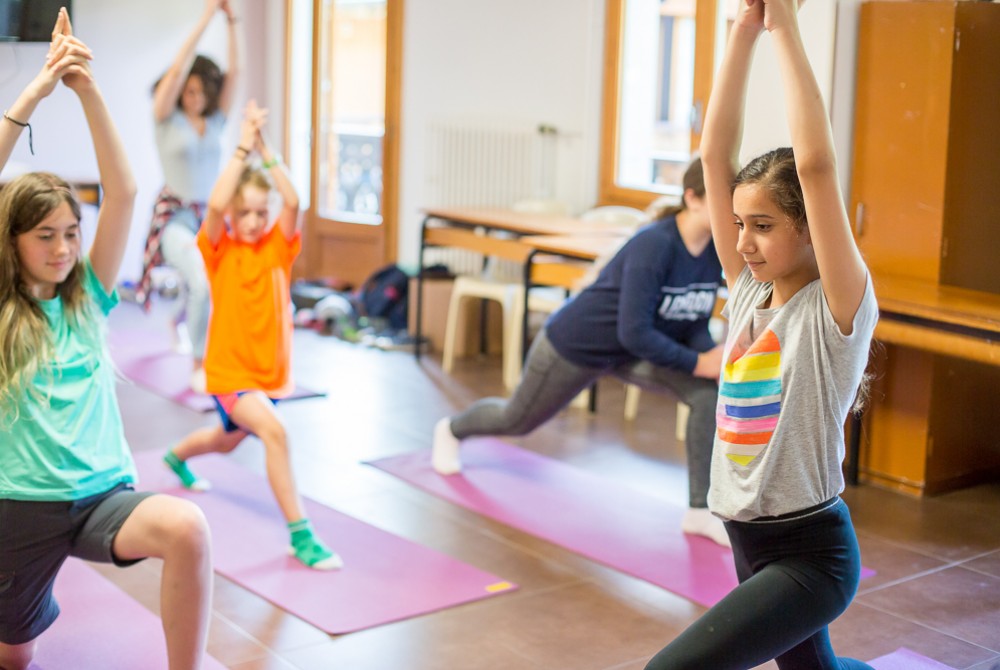 "C'était un super bon expérience, c'était très cool! Je voudrais bien rentrer ici, je suis un peu triste de partir." Hanna Frankenberger, Germany
You can also read more about our day camp option on this page of our website:
https://alpinefrenchschool.com/juniors/
Prices:
Mornings : 15-hours of educational lessons: 290€ per week
Full Days with Adventure (11-17 yr olds): 9h-17h30 including morning lessons, afternoon adventure activities, lunch, drinks & 2 snacks : 660€ per week
Full Days with Discovery & Creativity (6-10 yr olds): 9h-16h30 including morning lessons, afternoon discovery & creativityactivities, lunch, drinks & 2 snacks : 550€ per week
Option+ Private French tuition €140€ per week (3 x 45mn)
Adult French Intensive Courses (15 hours of tuition) 280€ per week
Adult French Super Intensive Courses (15 hours of group tuition + 5 x 1h private tuition) 575€ per week