Summer Multi Pass Activities for € 2.50 a day in the Portes du Soleil
x
There is no doubt that summer has arrived in Les Gets! It's warm outside, events have begun, the lifts are moving and we've already hosted many guests. In order to help you enjoy your time with us even more this summer, we're offering a Summer Multi Pass for just €2.50 per person, per day!
Read on to find out more about the Summer Multi Pass…
What is the summer Multi Pass?
A new generation of families has been drawn to Les Gets each year by the Portes du Soleil Multi Pass scheme since 2009, becoming a key factor in making their accommodation choice. Our partnership with the Portes du Soleil Multi Pass program allows us to provide our guests with all the benefits of this fantastic programme during the summer season.
The Summer Multi Pass offers a wide selection of activities for just €2.50 per day. It's the perfect way to get the most from the mountain without busting your budget. The pass allows you to access more than 50 activities throughout the 12 resorts of the Portes du Soleil for free and unlimited access. Now that we have your attention, let's find out exactly where you can use it...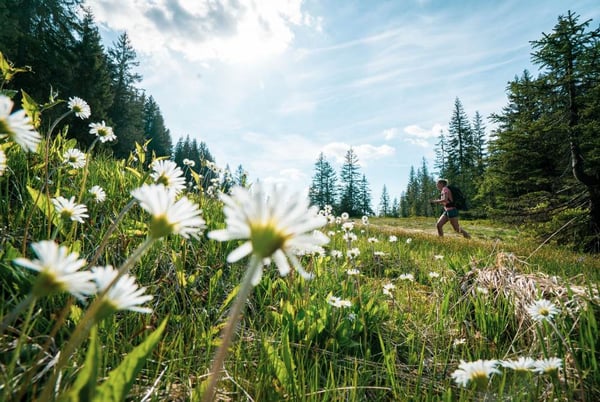 What activities can I enjoy with the summer Multi Pass?
With the pass, you'll have access to all the main attractions and chairlifts in the area, including tennis courts, mini-golf courses, and more.
In addition, a number of local services offer a minimum discount of 10% for Portes du Soleil Multi Pass holders who show a valid receipt. No matter which activity takes your fancy, the Portes du Soleil Multi Pass will help you enjoy it all!
Here is a list of some of our favourite activities you can enjoy with the summer Multi Pass in the Portes du Soleil;
Tennis courts in Les Gets and Avoriaz.
Swimming in the pools in Avoriaz and Morzine, in the lake in Les Gets and Montriond. At the Les Gets pool, there are usually events every day.
Ice Skating (Indoors) in Morzine.
Access to the lifts that allow you to explore the mountains easily and in a more convenient way.
The bus which leaves every 30 minutes and travels between Les Gets, Morzine, Montriond, Le Jotty, Le Biot, Seytroux, and St Jean d'Aulps.
Mini Golf in Les Gets.
The museum of mechanical instruments in Les Gets.
Inter-resort busses.
The pass also gives access to many historic buildings, including: Abondance Abbey, Aulps Valley Heritage Centre, and Tines Watermills. Find out more details here.
Please note - the lifts are fitted with hooks for mountain bikes, however, there is an additional charge for the pass for mountain bikes.