17 July 2023
A weekend of the Tour de France around Les Gets
For any fan of cycling, last weekend was incredible.
On Saturday, to avoid the crowds and to get a good view, from Chalet Hastings, we hiked up the Naboor, which is quite steep, then down past one of our favorite mountain restaurants - Les Mouilles ( https://www.chalets1066.com/about-les-gets/restaurants/les-mouilles-restaurant-morzine ) and took a track to the Joux Plain.
We positioned ourselves on a corner, with a good view, around 3km from the end in Morzine.
The picture above shows the leader, who was quite some distance ahead of the others at the time. I believe this was Rodriguez who won the stage.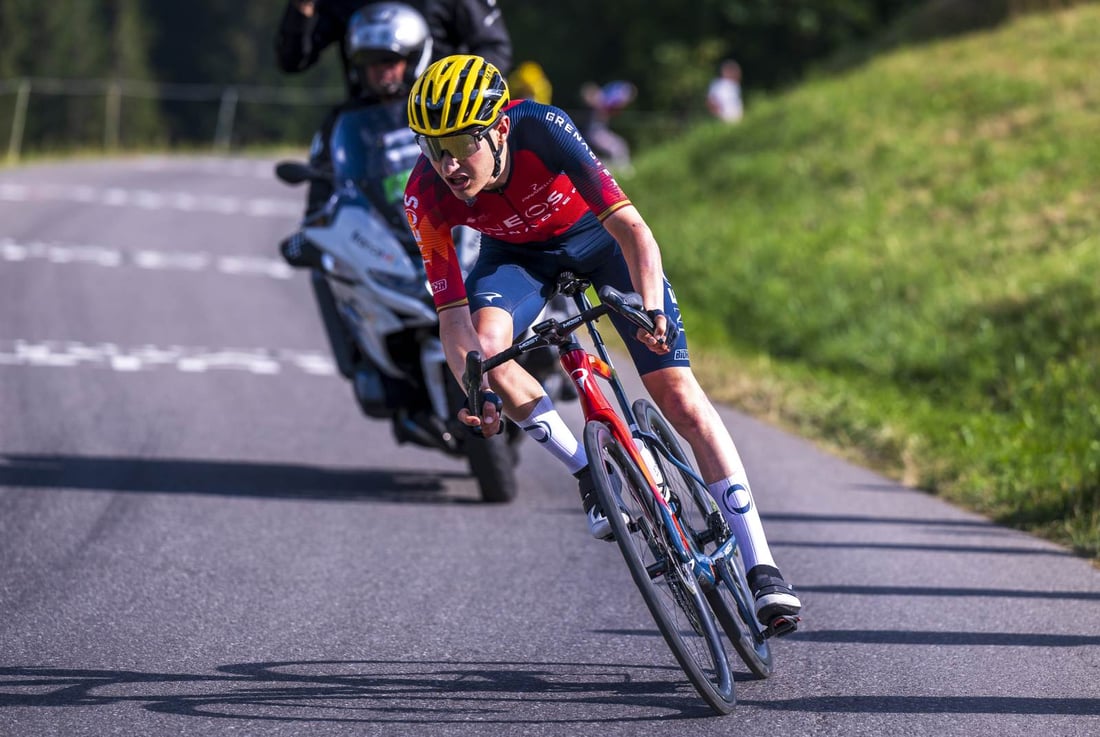 While we were waiting for the race, it became clear that the caravan had been careful about giving out their 'freebies' in the early part of the day - we were regularly showered with gifts ( which we gave to excited children near by who's parents were amazed to see them to keen to collect everything from pencils, to dishcloths and even small bottled of cleaning products!)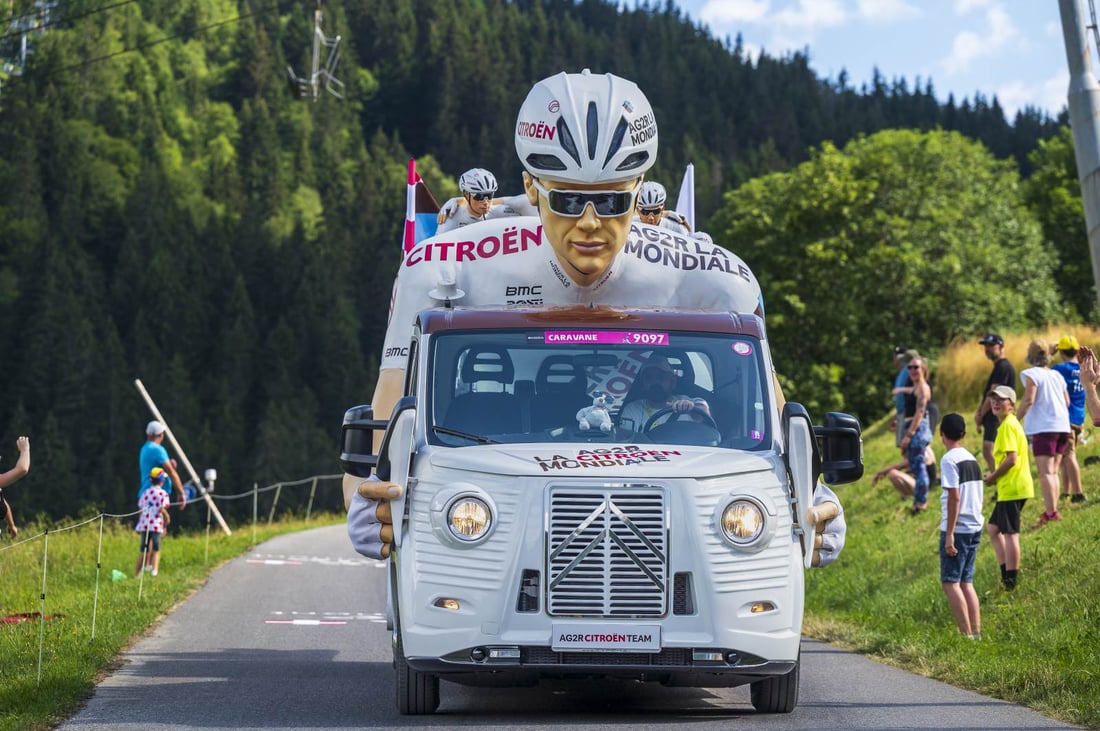 This picture tries to give a feeling of the what it was like to watch the race against such incredible scenery.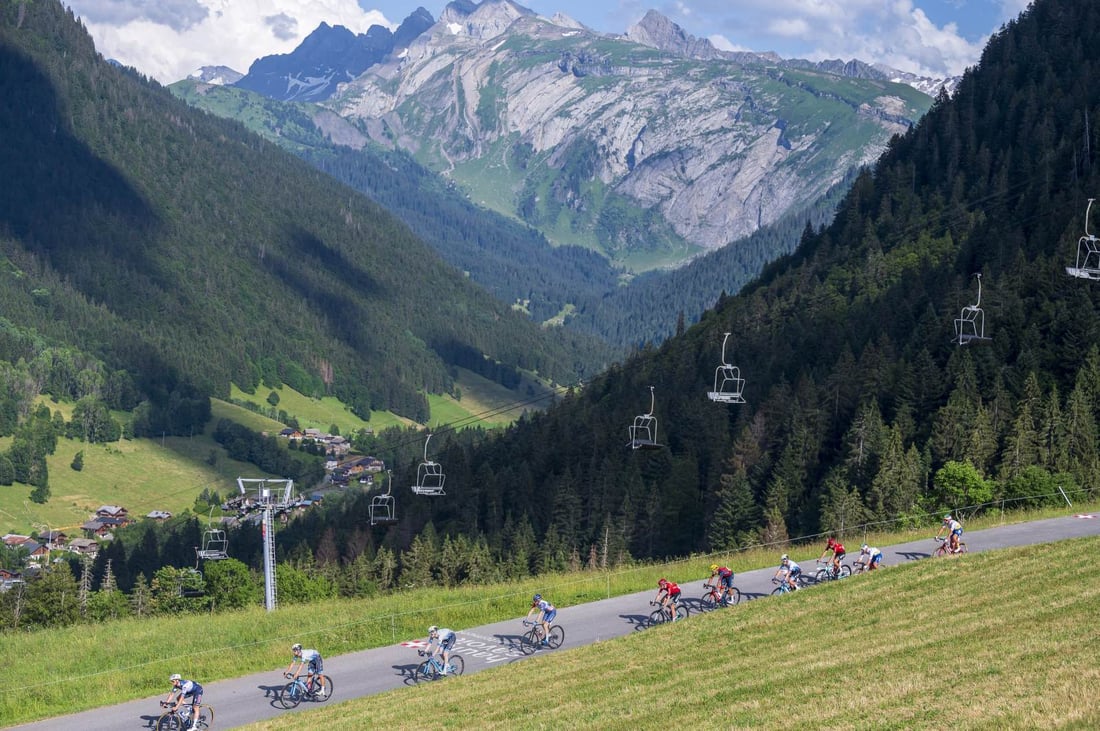 On the Sunday, we positioned ourselves on the road leaving Les Gets, around 1.5km from the start, this is the first group of cyclists to arrive at the first roundabout.