Les Gets - Amazing snow on the first day of the season
29 December 2013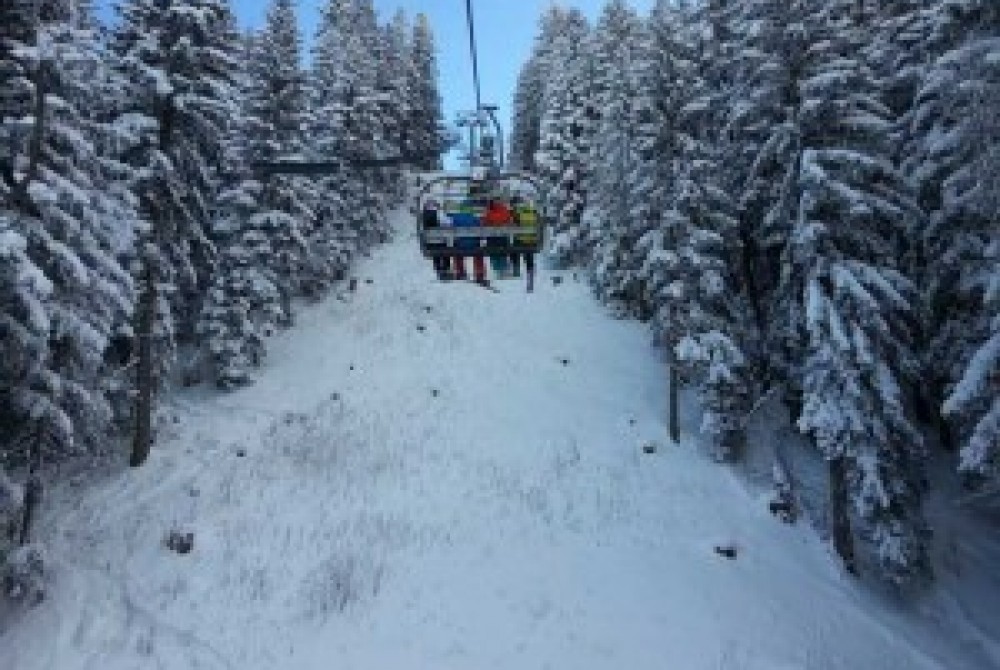 The ski season has started with quite a bang. Yesterday the snow was excellent, we went skiing in the afternoon – the snow was soft to the end of the day.
Early evening we had a little slush falling in the village (snow falling on the mountains) and then this all turned to snow. By around 10.00 in the evening the roads were 20cm deep in places; one group said that on the transfer from Geneva there must have been 100 vehicles abandoned. Busses and normal vehicles could not get up the Chavannes Road so we had to ferry customers up in our Defender – many had delayed journeys due to the snow
This morning the snow was excellent, the snow plough cleared the roads, our baker was able to make his deliveries on time and all is back to normal, but for a short time we had road conditions which were bad on Alpine Standards.
Views are now like a picture post card and the afternoon weather was sunny. It is early evening now and the snow is still falling.
Before the season started, we had an intensive week of staff training – a group of relatives came out each with a brief to take on the role of guests with different dietary requirements – we even had one playing the part of someone with a wheat in-tolerance and another as vegan. In addition to training in cleaning to Morven's high standards, the new staff were also trained in both the facilities in each chalet and also in the specific care of each individual chalet – so to be ready for the start of the season.
The picture opposite was taken at around 08.15 this morning, from the Chavannes Road just up from Chalet Hastings, on the left you can see the mountain of snow piled up by the snow plough.
A selection of our accommodation