Fantastic Xmas Week - Excellent conditions in Les Gets
29 December 2019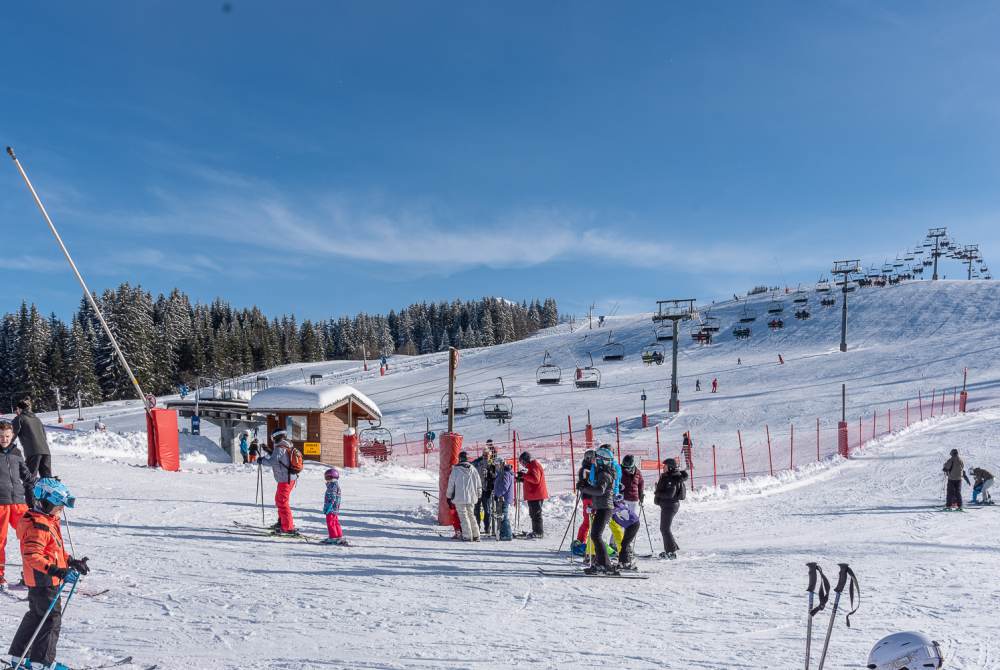 The photographs below show some of the conditions during Xmas week. At the start of the week, piste conditions were good, whilst there was one day of rain, this was followed by a huge amount of snow on Friday, and on Saturday we had blue skies and temperatures below zero – beautiful skiing conditions.
Xmas day in particular was a great day for sking.
Overall, this has been an excellent week for Xmas.
The picture opposite was taken on Friday.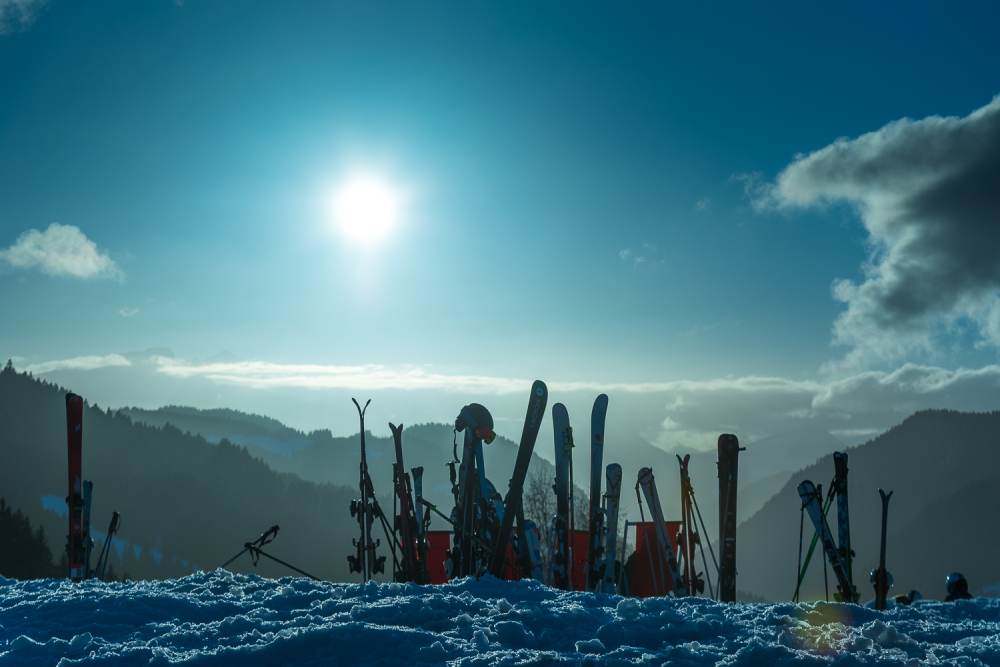 This picture was taken on Xmas day, from Chasse de Montagne restaurant.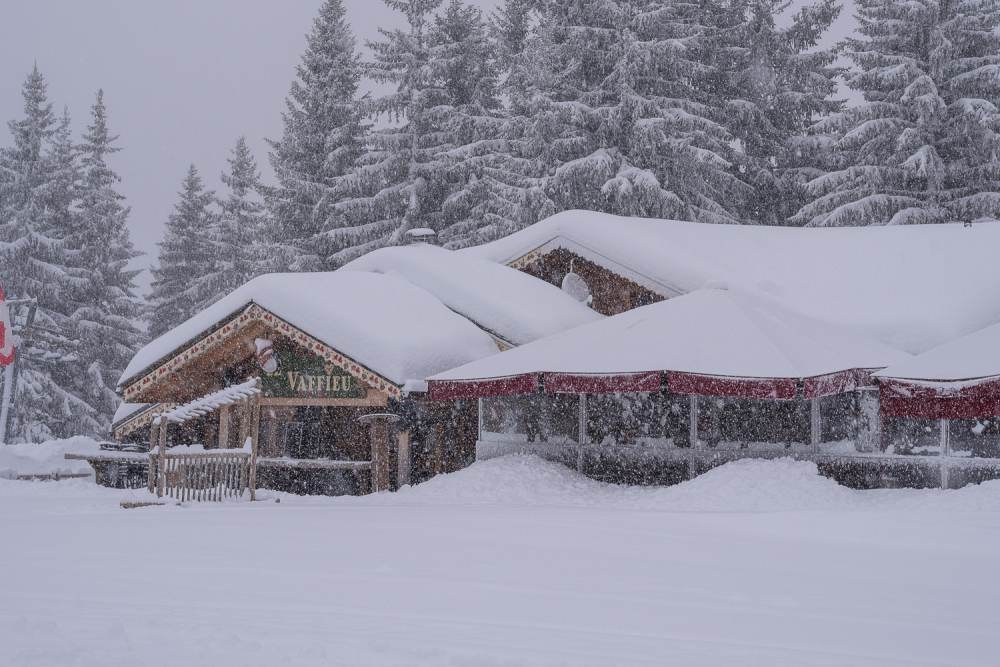 Taken on Friday amidst heavy snow of the Vaffieu Restaurant - at the top of the Les Folliets lift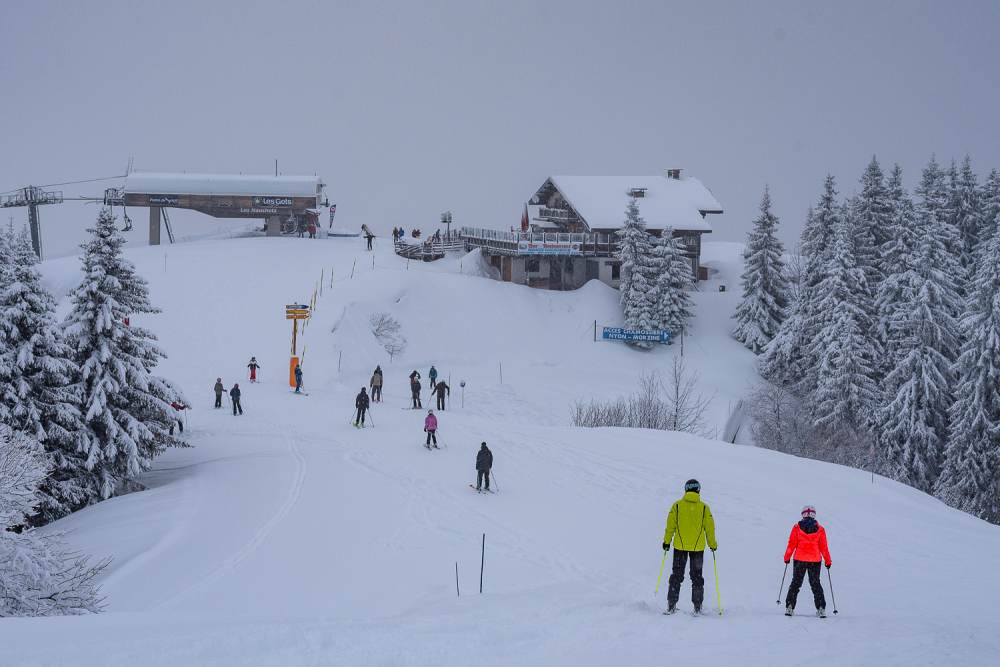 Taken on Friday morning looking to Hotty's restaurant and the Nauchettes lift.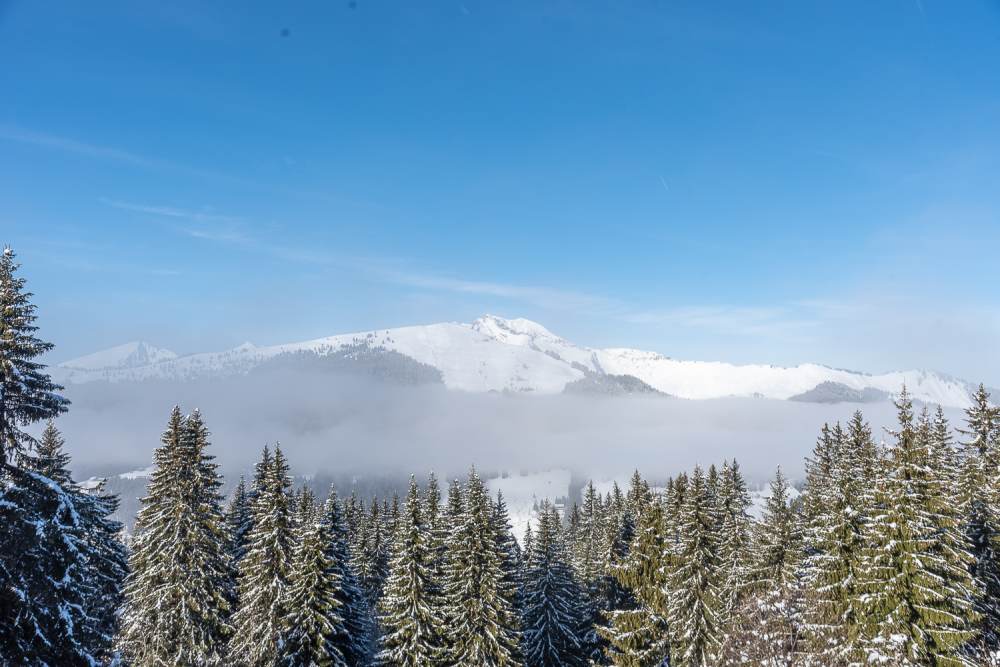 View of Mont Chery taken on Saturday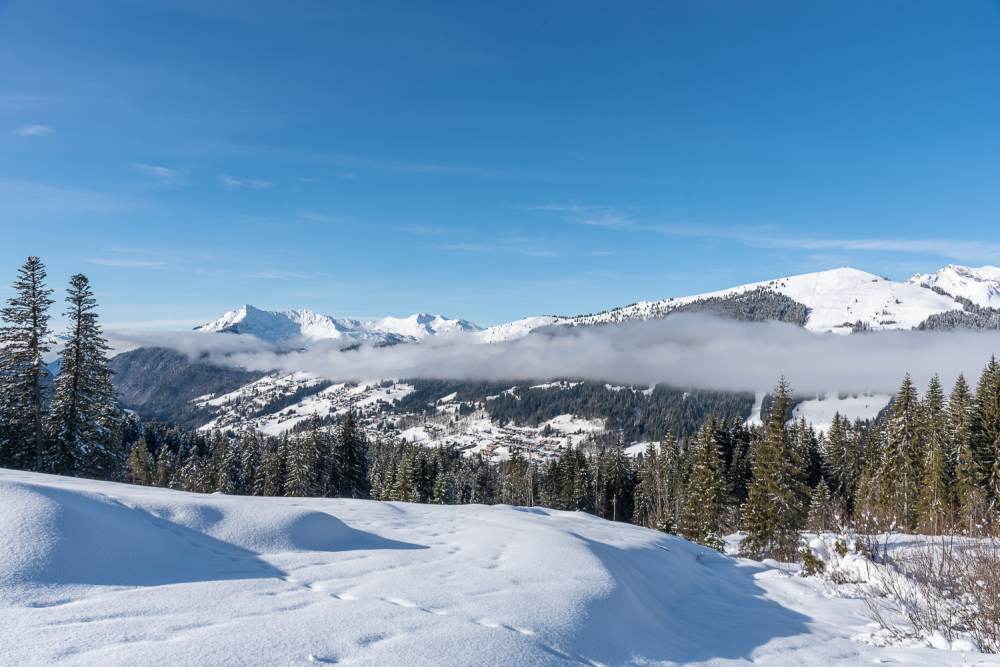 View taken from close to the golf course, looking across the village, with Marcelly and Mont Chery in the distance
A selection of our accommodation