A day in the life of a Crankworkx marhsall in Les GETS
15 July 2017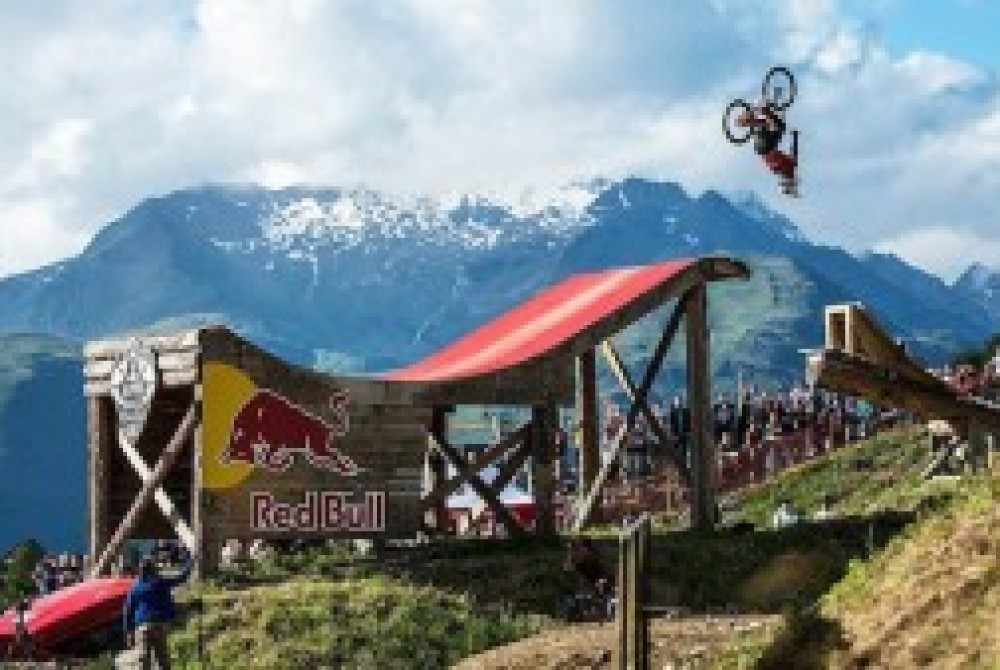 Dave Lynch wrote this great blog - he was a marshall at Crankwoex this year:-
It might not be everyone's cup of tea, but this year I wanted to be part of Crankworkx without hurting myself, so I thought it a good idea to volunteer my services as a marshall
Although I do love watching backflips and forward flips off the massice kickers, I volunteered for the downhill on stunning Mont Chery. My day started at 6am (that's correct 6am!!) where I collected my kit and flags. We were given a briefing on what to do, a map which indicated your position (between 1-27 posts). We were sent off with a good lunch picnic and I headed to my station (number 22) which was just before one of the road gaps
My station was a tight double drop, which was really exciting. We could hear the intinerary via the radio and knew exactly what was happening from the main start gate.
Every marshall blew their whistles as a rider passed, and if by chance there was a minor accident you waved your yellow flag to warn riders coming down of an obstruction on the track. Red flags stopped the race, and fortunately this only happened a few times.
Although the first day was practice and orientation, no-one held back with speeds of 80km from some of the riders on the straight stretches – not bad for a mountain bike.
The day was blistering hot, and thankfully I had brought a chair to sit on and a sun umbrella, but there were a lot of burnt people. My view from Mont Chery was awesome, and Mont Blanc was so clear you really felt you could reach out and touch it. The day was a long one with all of us marshalls finishing at 6pm.
There were a few fallers at my post, but nothing serious. It was a very exciting day with the riders taking off at 30 second intervals, there was no time to be bored
All in all I covered 3 days out of the 5 days racing, and it was great to be part of such a massive successful event. Sure the days are long, and I did get sunburnt, it's unpaid, but you get to be right close to the action and part of the phenomenal Crankworkx circus and round off the event with the Sunday night part for all of the helpers
The buzz in Les Gets was incredible, and one of the evenings there was the even more dangerous sport of cheese rolling. This involved guys and gals bowling down the main piste in the village after a cheese wheel about half a metre in diameter, and lots of carnage ensued. Great fun to watch from the comfort of a bar on the front with a cool beer in hand
See you at Crankworkx next year!
A selection of our accommodation
Apartment Bayeux - Spacious top floor 4 bedroom apartment with shared sauna, ski back route

9

4

3