Les Gets Ski area - Why Ski in Les Gets
There are so many fantastic reasons to choose Les Gets for your next ski holiday – in fact, once you've visited this charming village, you'll find yourself asking, "Why wouldn't you ski here?". Read on to discover just a few of them.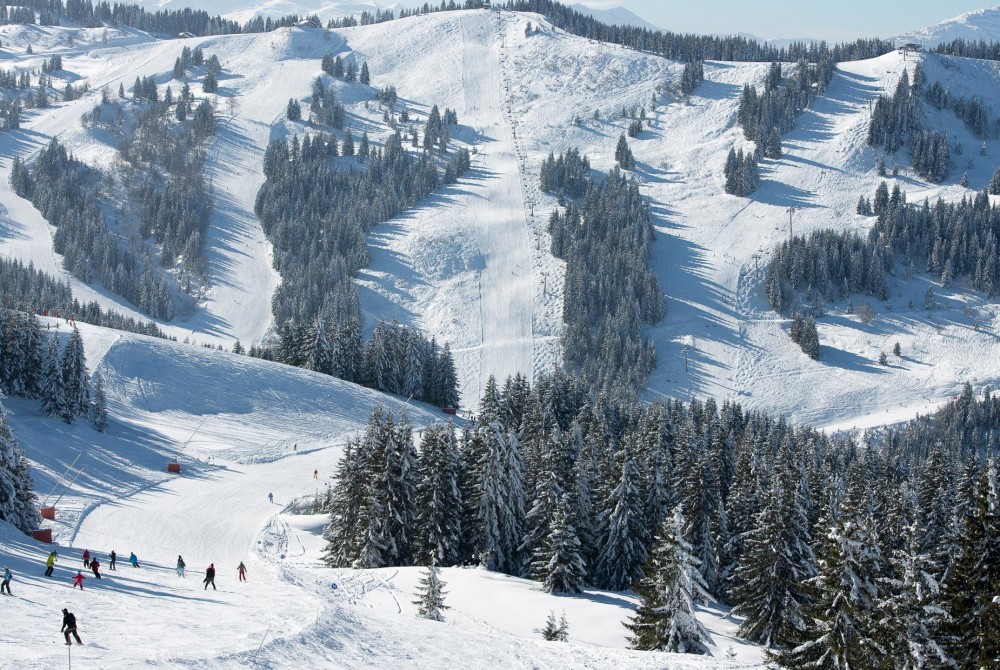 Excellent reputation
Les Gets has been rated the best family ski resort four times. And it's no wonder.
Not only does it cater for all ages, abilities and interests (more on that later) but the pisters are also highly regarded. Unlike at many resorts, they're given the time to work on all the pistes overnight. This means that when there's a snow dump, you don't run the risk of planning a route and finding part way round that not all sections of your route have been pisted.
When this does happen, you can find that part of your route has unexpectedly become steep off-piste, and perhaps beyond the ability of some in the group!
Open more
In Les Gets, the ski area goes up to 2,019m, and the slopes run down to the village in the tree line to 1,172m.
Les Gets has mainly grass as the base, rather than rock, so even when snow is thin, good pistes can be made with far less snow than higher resorts. The village also boasts a vast array of snow-making equipment.
These factors mean that considerably more slopes are open than at many other resorts.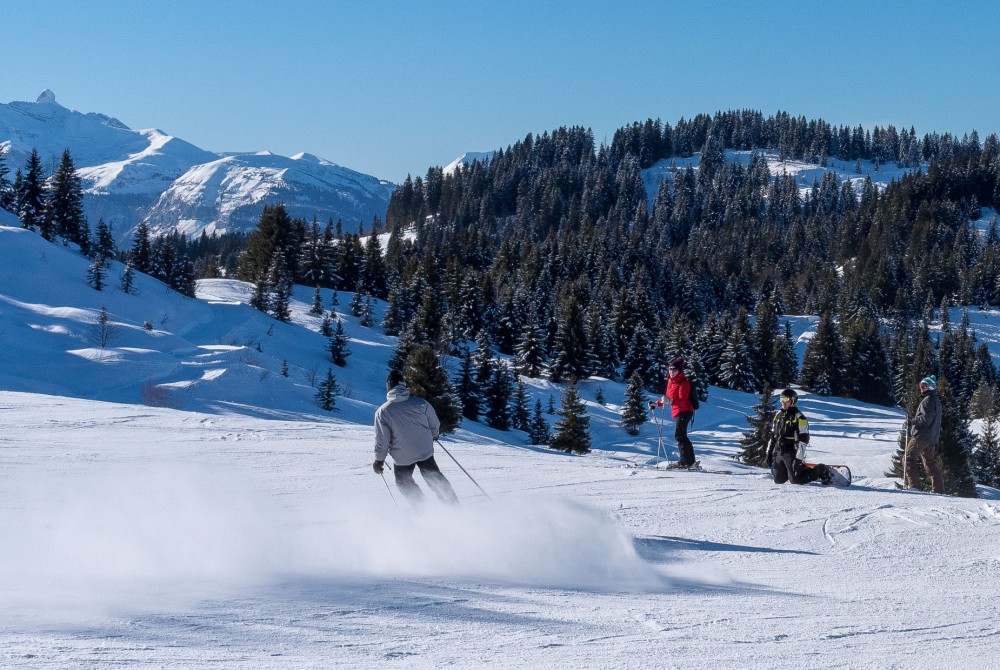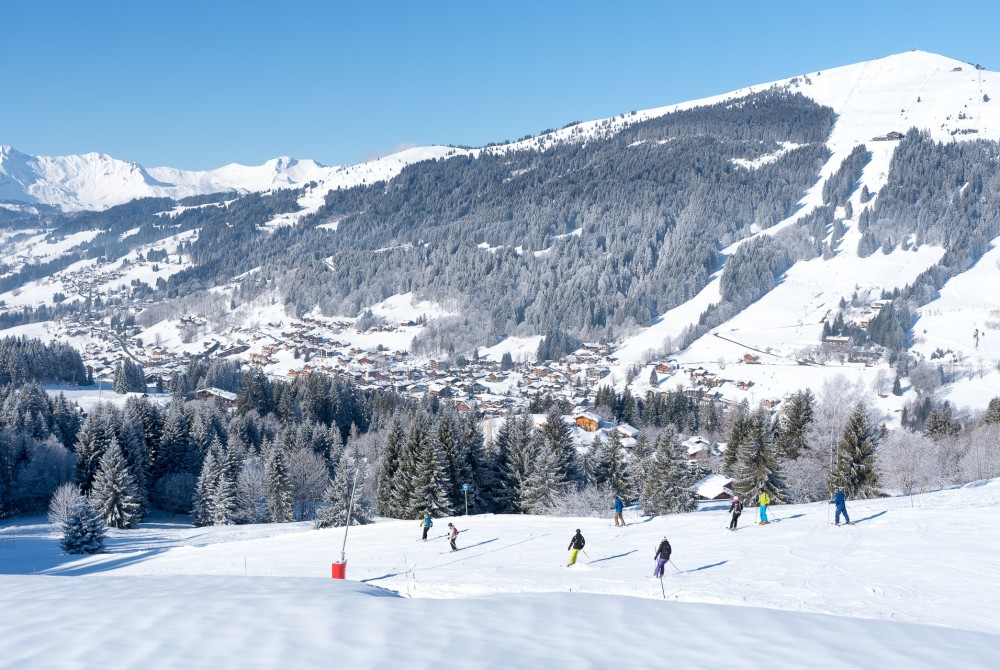 Ea
sy access
Most accommodation is close to the piste so long lift or bus journeys are not needed. What's more, many chalets are ski-back.
Good for all abilities and interests
In Les Gets, your whole family or friend group is catered for. Discover other snow sports or activities in the village.
Beginner skiing and children's skiing facilities are excellent, with a good range of easy pistes and areas created specifically for younger skiers.
Intermediate skiers are very well served, with an enormous range of blue runs. In fact, the whole of the area can be skied on blue runs.
Experienced skiers also have many choices. There are a number of red and black runs, and endless off-piste areas to ski.
Additionally, there is easy access to the whole of the Portes du Soliel area, with some 640km of piste.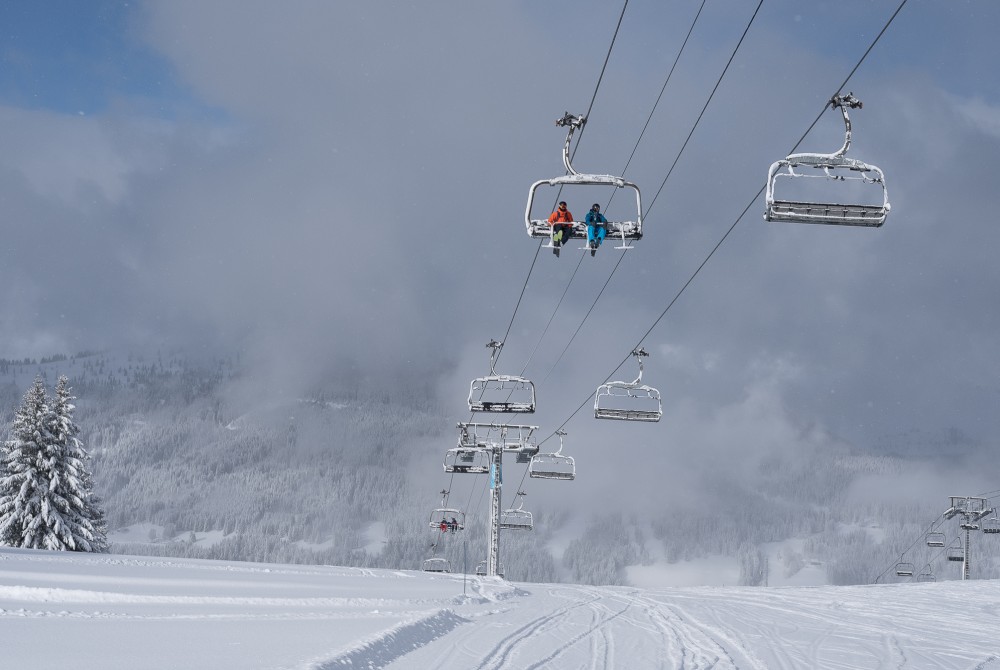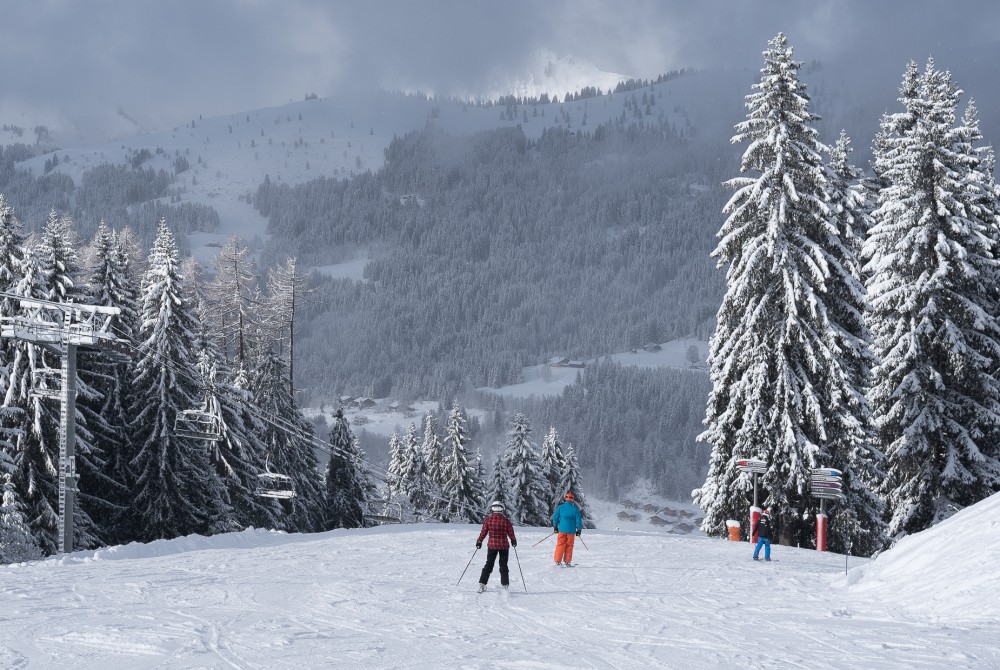 Ski parks and boardercross areas
Les Gets has a number of ski parks, and a boardercross area.
Need proof that these are excellent? The holder of the Olympic Silver Medal in boardercross lives in Les Gets!
Fantastic food on-piste
Most pistes are within one or two runs of a restaurant. Whilst serving food to the usual high French standards, they are also very good value.
Short airport transfers
The transfer to and from Geneva Airport is usually only just over an hour, and there are many EasyJet flights coming in and leaving throughout the day.
Traditional village feel
Les Gets has the charm of a traditional village going back to the 11th century. After skiing, there are often free events held every day in the village you can enjoy.
Great value
Not least, Les Gets offers outstanding value, with great skiing conditions, restaurant and accommodation prices much lower than in many other resorts and high standards. Many come to Les Gets year after year as the value can't be matched.