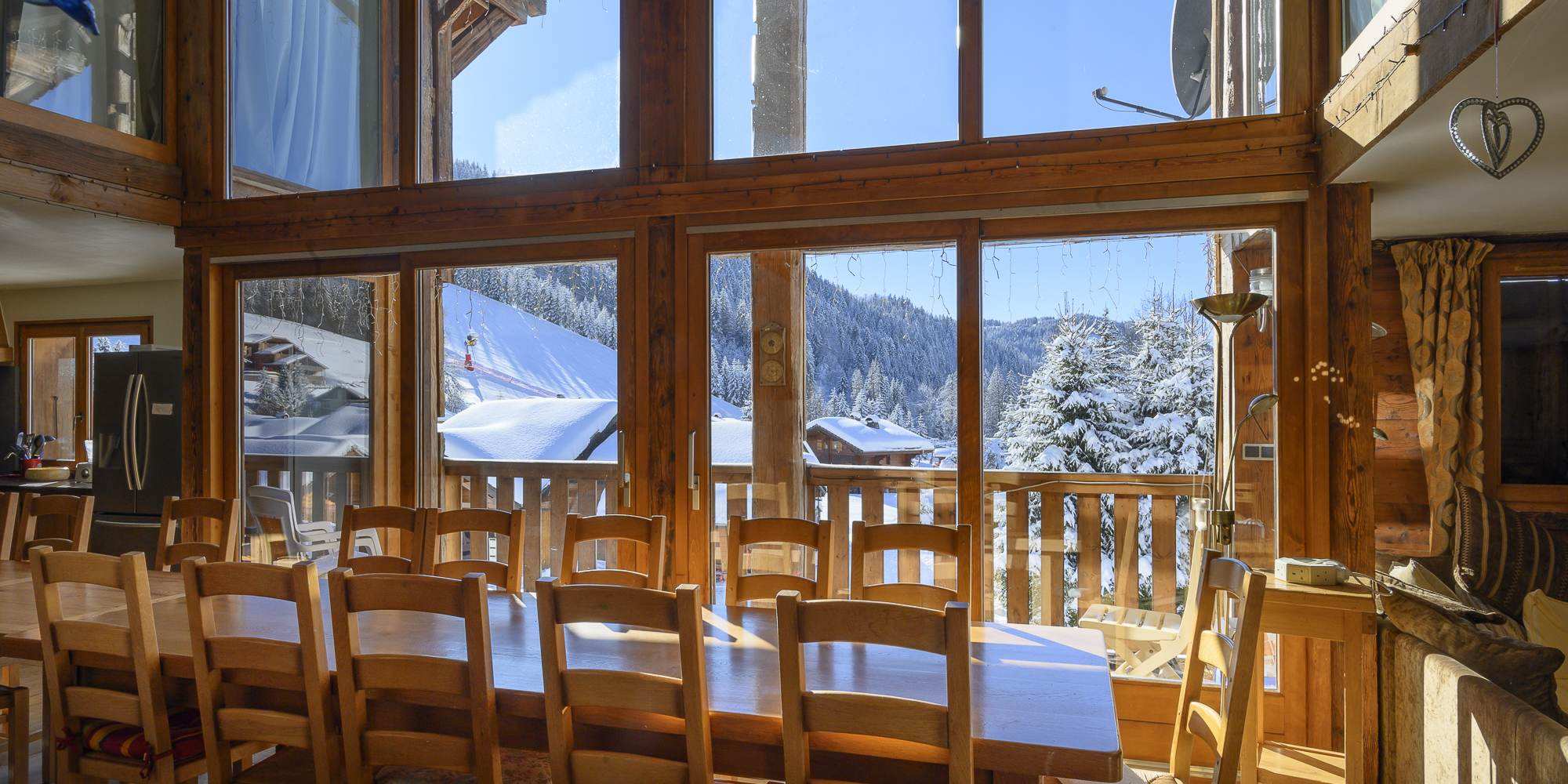 Chalet Togadere - Les Gets - up to 26 people
Chalet Togadere consists of two parts: Chalet Grand Togadere and Apartment Petit Togadere. By booking the whole property you can easily accommodate 26 people in the same Chalet - all we need to do is to unlock the adjoining door.
Originally it was built as a farmhouse in 1861 and was converted and renovated to create a very large Chalet, some 18 years ago. Much of the building dates back to the original construction. It is located very close to the Perriers lift and the bottom of the Perriers piste. The views from the dining area and the top floor balcony to the Perriers piste are wonderful.