Discover Les Gets in Winter - Charming village for ski holidays
Winter in Les Gets is a magical experience. The village is an authentic Savoyard mountain paradise, with a genuine charm and history that goes back to the 11thcentury. The locals take great pride in their beautiful home, and are eager to retain its unique character.
The village itself is easily accessible on foot, and most of the shops, bars and restaurants are family run . There's no neon, no franchises and no cookie-cutter format.
The cosy atmosphere is enhanced by gorgeous, sparkling Christmas lights and decorations that adorn the entire village. Even Santa Claus has chosen Les Gets as his second home, and his grotto is well worth a visit.
The village square is a meeting place for locals and visitors alike, and the delicious aroma of mulled wine fills the air. Hot chocolate in steaming cauldrons and a magical merry-go-round, lovingly restored and dating back to the 1800s, sets the scene.
The ice rink glistens and beckons to the brave to strap on a pair of skates. The street lights sparkle and twinkle as the sun sets, and the snow sets the perfect backdrop to a winter wonderland.
Excitement is tangible as Santa's elves dart about, racing to finish making gifts. The shop windows are adorned with gorgeous displays that spill out onto the pavements to tempt the shoppers.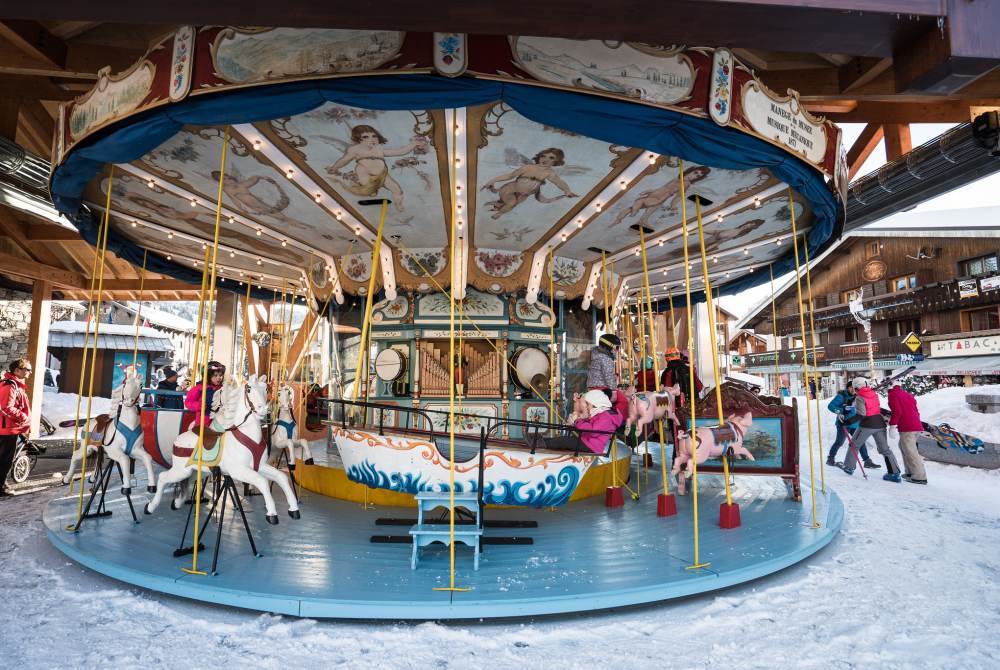 A stone's throw from the bustle of the village, the gondolas and chairlifts await the skiers and boarders. The piste-bashers have worked through the night to groom the slopes to perfection, and the ski patrol has ensured that all the pistes are safe.
This is winter in Les Gets, and we look forward to welcoming you.
More About Les Gets in the Winter