Les Gets - Berthet Sports - Rental ski/snowboard/touring/nordic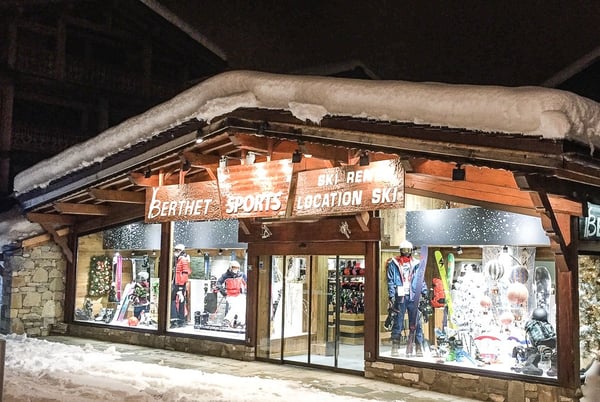 Berthet sports have a huge range of equipment available to rent, from economy to expert, both skis and snowboards.
The shop is located in the centre of the village, opposite the slopes.
The shop also has secure storage facilities, so you can end your at the bottom of the slopes, walk over the road to the shop, and leave your equipment, in the knowledge that it will be stored safeley.
Berthet sports are a family run business, established for over 60 years, the two brothers who run the shop are both qualified ski instructors - so you can be assured of the best possible advice.
Additionally, Berthet have one of the best machines available for servicing skis, you can therefore be confident that your skis will be in great condition - so you have the best possible skiing experience.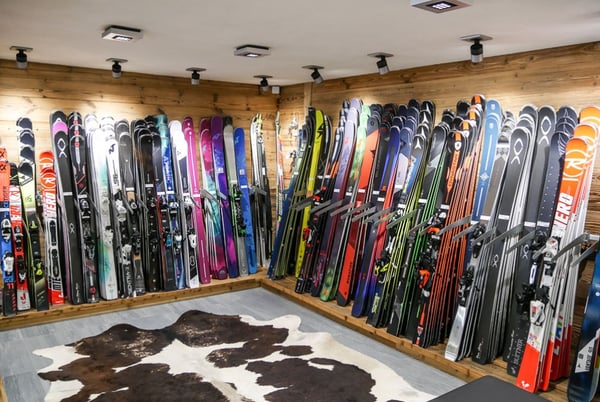 Huge Selection of Skis, Snowboards and Boots available to hire.
Berthet have a broad range of skis available, these include skis suitable for the following levels:
Beginners
skis suitable for those new to skiing or who have acquitted the basic skills.
Intermediate skiers
for those competent on blue and red runs.
Performance Skis
for experienced skiers confident on red and black runs who want to push themselves to the highest levels. You can chose: carving, all mountain or free style skis. Typical these skis would cost up to €650.
Prestige Skis
the season's Skistop-end skis, designed for technically competent skiers in search of performance, thrills and outstanding materials.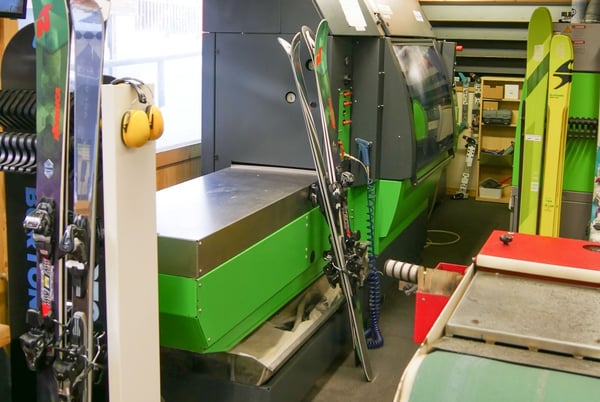 Outstanding Quality of Service
To ensure you have the best possible skiing experience, Berthet take particular attention to:
Ensuring that the edges of the skis are sharp to and appropriate edge angle and bevel - so you can ski confidently in a range of conditions.
That the wax is structured to ensure that the ski glides smoothly across the piste/powder.
That the skis do not lose their 'bounce' or 'spring' - and are relatively new.
That boots are dis-infected.
The picture opposite shows the ski servicing robot which Berthet have invested in, to give excellent and consistent quality.
More details of the benefits of well serviced skis can be seen in our technical article:
Also see the video at the bottom of this page from the manufacturer of the equipment Berthet use.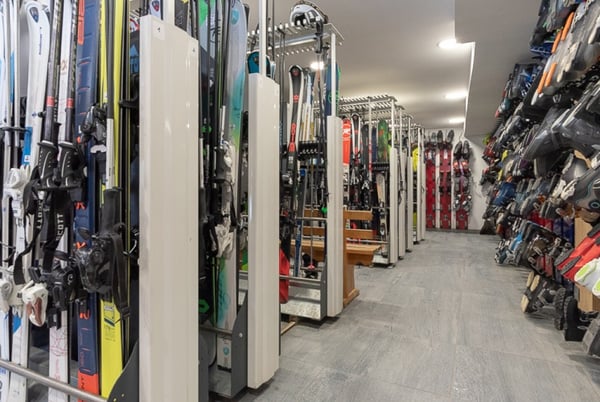 Ski and boot storage in the shop
Berthet Sports have a massive storage room where equipment is safely stored, boots are also heated.
See the picture opposite to get an idea of their storage room.
Special Discount for Chalets1066 Customers
Chalets1066 customers are able to benefit from special discount, details given after booking.
View our accommodation

Chalet Chardon Lac - Lovely and spacious chalet with Hot tub. Ski in and out to within 20m

6

3

3

Chalet R'Mize - Very spacious chalet with hot tub and sauna, wood burning stove. Close to the lifts

8

3

2