SpoonyCooks - Chef service at your accomodation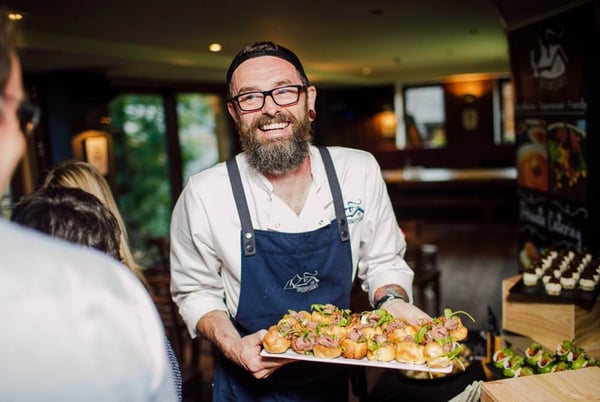 SpoonyCooks are a forward-thinking professional Chef & Private Catering Service. The whole team are qualified, experienced & friendly and offer delicious dishes that are inspired by a world of flavours. Their menus are well-balanced, interesting and varied each day with a focus on fresh produce and an emphasis on flavour.
SpoonyCooks have tailored menus to suit all tastes & price points all of which are of incredible value! SpoonyCooks can also cater for corporate events, special evenings & wedding.
Catering options include: Whole weeks, Short Brakes, Single nights & Breakfast only Summer & Winter
So if you're looking for something a little special for a celebration on one or more evenings throughout your stay then SpoonyCooks is your team, they even make there own Lincolnshire sausages & churn their own butter!
We would recommend booking early as these guys get booked up quick.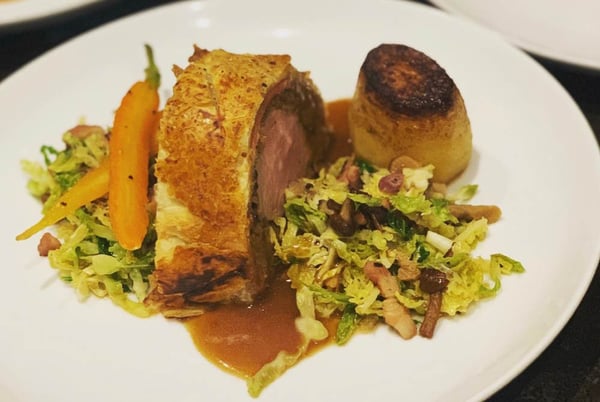 SpoonyCooks Have 2 Main Winter Menus
Fine Dining Menu
Restaurant quality food in the comfort of your own home, accompanied by fine wines selected by a professional sommelier for the evening, inclusive of continental & hot breakfast, freshly baked cake each day, champagne & canapes when you arrive & a Savoyard cheese board on your final night.

6 days catering £335 pp. Single night catering £55 pp. Short Brakes Available. Minimum Booking: 6 Adults
Menu Example:

Breakfast: Continental & Cooked Breakfast
Afternoon Tea Freshly Baked Cake or Biscuits will be waiting for you after your day on the Mountain
Evening Meal: Starter of a trio of Alpine Cheese Soufflé with Mixed Charcuterie, Main Course: Caramalised Apple, Fennel & Pork Wellington with Fondant Potatoes, Savoury Cabbage & Apple Cider Gravy. Dessert: Honey Parfait Salted Caramel, Speculose Soil & Toffee Popcorn
Red & White Wine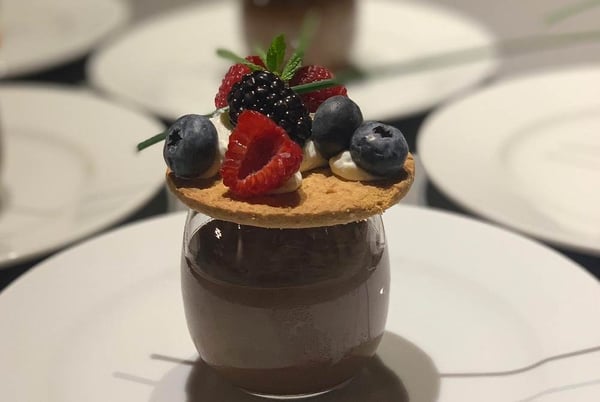 Comfort Food Menu
Refuel your body with timeless comfort food classics, loved by all. You can choose between 2 or 3 courses & also comes with continental breakfasts. Upgrades can include, hot breakfast, afternoon tea & wine upgrade on part or for the whole of your stay.

6 days catering £240 pp (2 Courses). Single night catering £40 pp (2 Courses). 6 days catering £280 pp (3 Courses). Single night catering £45 pp (3 Courses). Short Brakes Available. Minimum Booking: 8 Adults
Menu Example
Breakfast Continental Breakfast Prepared By Your Chef
Evening Meal. Starter: Corn Chowder with Paprika Oil & Smoked Bacon. Main: Lamb Hot Pot
with Roasted Broccoli, Cauliflower & Carrots. Dessert: Chocolate Mousse with Salted Caramel
Red & White Wine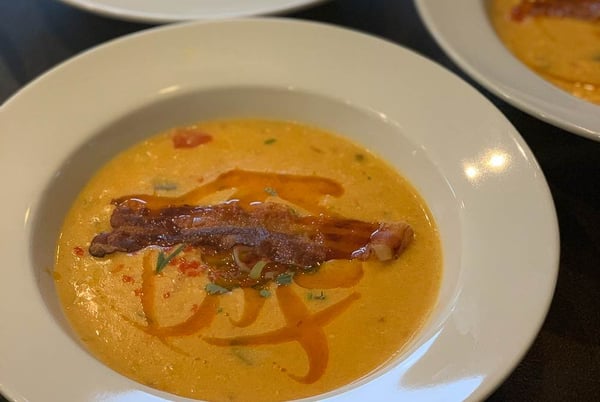 Children's Menu
SpoonyCooks are family-focused & understand how important it is for children to eat nutritious foods they will enjoy & fill them up.
They try to make their mealtime enjoyable by providing drawable placemats, crayons & where appropriate provide children's cutlery & crockery along with a selection of low sugar fruit juices.
Fresh vegetables or salad will always accompany their 2-course menu where you can choose your child's favourites.
6 days catering £150 pp. Single Night £20 . Short Brakes Available
How It Works
It couldn't be easier; you choose your menu, they freshly prepare the food in your chalet and serve your meal with wine, you relax, eat and enjoy and they'll do the washing up!
What's more, they are as passionate about the mountains as they are about food and can recommend the best places to eat, stay and ski ensuring that you have a holiday to remember & we can't recommend them enough!
Dietary Requirements
SpoonyCooks can accommodate any dietary requirements, this information is collected later in the process in the 'Additional Infomation Form' you will receive where they will gain all the information needed to carry out your booking.
Finally, you can book online below using their secure online booking system or get in touch with Sarah or Rich directly.
+44 (0)7403 322 235 I Info@spoonycooks.com
Check Availability and Book Online
Searching Availability ...
A 25% deposit is required to secure bookings made more than 6 weeks in advance. Full payment is required to secure bookings made less than 6 weeks in advance.