Les Notes Gourmandes - Restaurant in the centre of Les Gets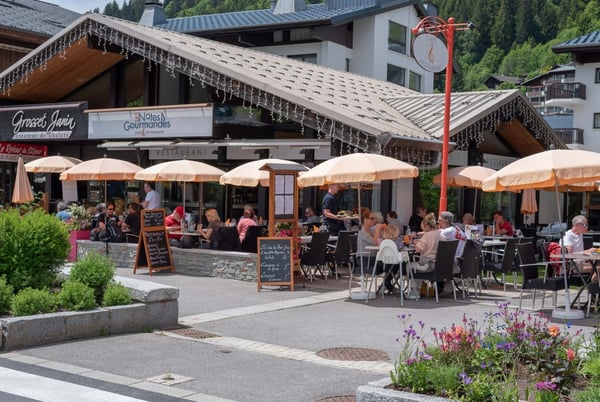 Les Notes Gourmandes cafe & restaurant opposite the ice rink in the village square is a firm favourite with both locals and visitors. Sebastien and his wife Marie Sophie are the perfect hosts and the menu is varied enough to suit all tastes. Burgers, omelettes, traditional Sayovard dishes and delicious breakfasts are just a few of the options available. Open from 8h30 till 18h30, this is the perfect spot for breakfast, lunch or an early supper.
284 Rue du Centre, les Gets.