La Petite Ourse Restaurant - On the Nabor Slope - Les Gets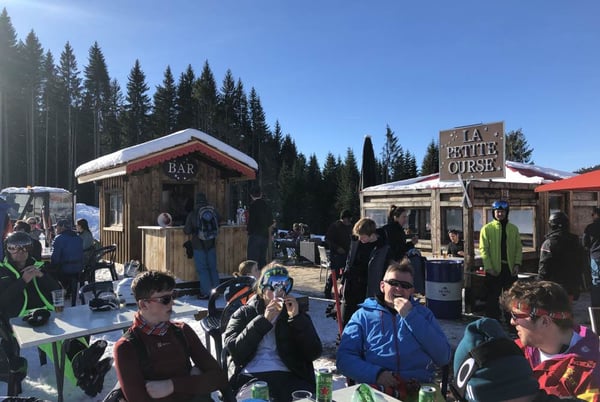 One of the best kept secrets in the Les Gets ski area is the delightful restaurant La Petite Ourse (the little bear cub) with its cheerful red umbrellas and outdoor patio servicing the skiers and walkers at the junction of the Chardon Bleu run.
Pascal and his wife and daughter welcome you with open arms and each order is accompanied by a free shot of delicious Madagascar vanilla rum, home made by Pascal himself. 80's and 90's music blasts out from the speakers, a welcome change from the usually quiet French slopes and the atmosphere is always charged.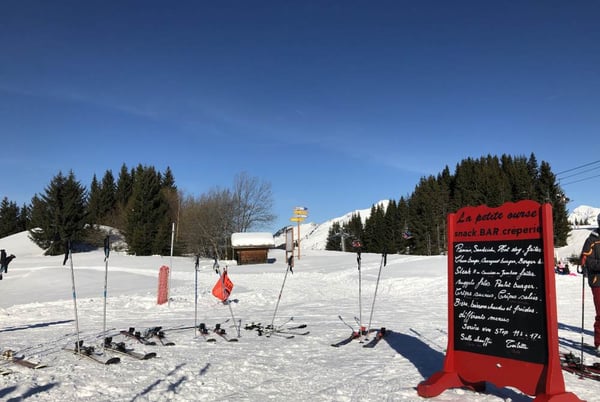 The menu is fairly simple but the quality is outstanding. For €13 they offer a meal deal which includes a cheese burger or vegetarian burger, fries and a drink which could include a beer, a glass of wine or a soft drink.
They also offer kiddies meals, chicken nuggets, panini sandwiches, crepes, and plenty more.
Their large terrasse is ideal for a sunny lunch break.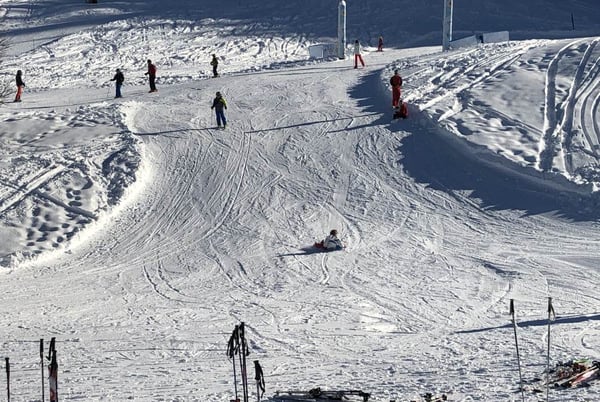 As the restaurant is situated at the top of the Nabor, it is easy to access on foot for non skiers. It is located near the Chardon Bleu run and the nearest chairlift is the TS Nabor.
Tripadvisor has given this hidden gem a 5 Star rating and each review remarks that the staff and service and food is outstanding. It is a family friendly spot with sledges for the kids to keep them entertained whilst the adults indulge in a chilled glass of rosé or a cold beer.
Make sure not to miss this fabulous lunch spot.
View our accommodation

Apartment Rouge Gorge - Chalet La Delys - New 3 bedroom apartment with private hot tub close to Les Gets village centre

8

3

2