As des Neiges et le Comptoir - Restaurants in Les Gets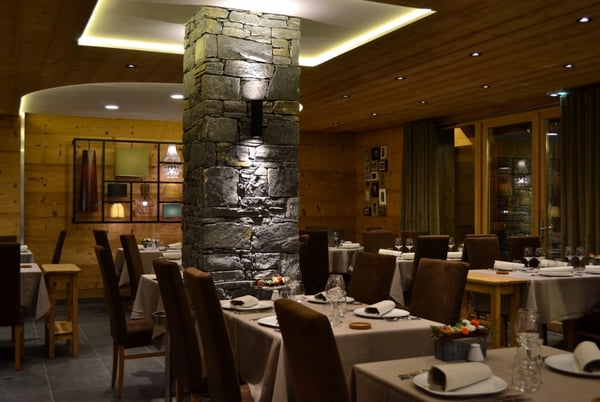 L'As des Neiges
Located in the center of Les Gets, this restaurant with it's mountain chalet decoration and its modern touches, this restaurant is open every day for lunch and dinner.
Two young chefs, Sandra and Alexandre, from the local area welcome you and offer you gourmet cuisine. Fresh, local produce is cooked in the local tradition. Try the "avalanche menu", a tailor-made surprise menu of three or four courses with a "food and wine" compliment.
During sunny days, you can bask on the large sunny terrace and enjoy the dishes on the menu, the menu of the day or enjoy a cocktail.
The Comptoir
Welcomes you with a friendly and relaxed atmosphere. You can enjoy with family or friends, a pizza, pasta or a menu of the day. You can also enjoy a glass of wine, a cocktail or a "ski-pressure", tasting of 4 beers of the world to choose from.
You will be able to accompany this with a "snack board": Savoyardes with cold meats and local cheeses or Italian with share of pizzas to choose from.
Le Comptoir by the As des Neiges - 624 rue du center - 74260 Les Gets - + 33 4 50 80 62 53