Igloo Chalet Club - Nigthlife in the discotheque - Les Gets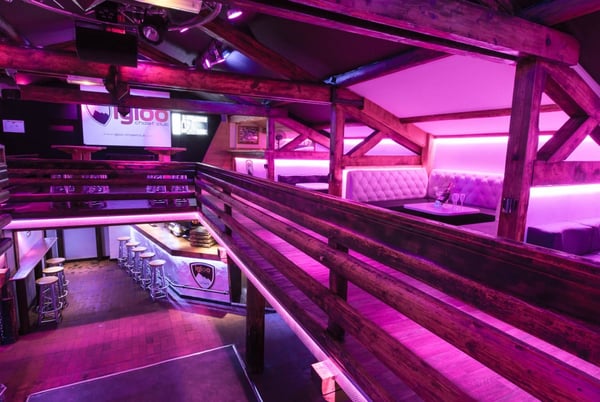 The igloo nightclub opens late and the fun does not stop until the early hours of the morning. Situated in the heart of the village, just follow the sound of music onto the dance floor.
The Igloo remains THE nightclub in Les Gets, festive and friendly, you will find all styles of music! Moreover, themed evenings are organised (rock, 80's, disco, foam party, etc.).
Useful information: shuttles (8 places maximum and 2 places minimum) are available from 11pm to 1.45am and from 3am to 6am.
See you at 568 Rue du Centre!