Les Gets - French Cooking Training In Your Chalet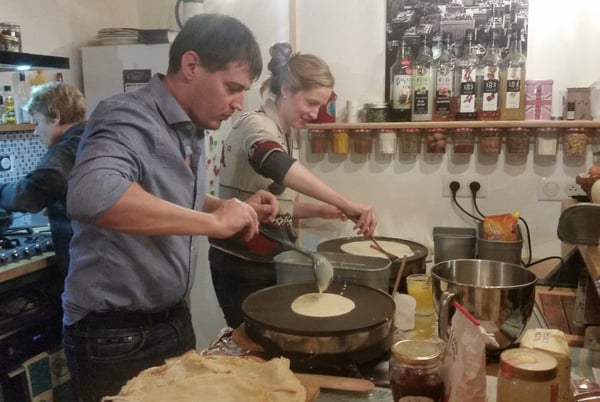 Ask Fred, a professsional french chef, to come to your chalet/apartment and learn the secrets of French cooking, even better, enjoy the meal at the end of the day !
Fred is bursting with enthusiasm and will share insights into local season produce and his own passion for foraging and sustainable living.
Together you will prepare a meal, including starter, main course and dessert. The emphasis is on menus that you can recreate at home, without taking ages over the cooking, using basic ingredients with a twist.
Fred will come to your chalet From 3pm to 5pm, prepare dinner for or with your friends! Under the watchful eye of Fred you will prepare dinner which you can enjoy later in the evening,
All you will have to do is warm it up later in the evening.
Fred will provide all the cooking equipment and ingredients. You don't need to do anything in advance!
120€ for the cookery lesson (for 1 to 8 people)
15€pp supplement for dinner, starter, main course and dessert, including paired wine selection (1/2 bottle pp)
Last minute booking : minimum the day before.