Museum of Mechanical Instruments in Les Gets - Information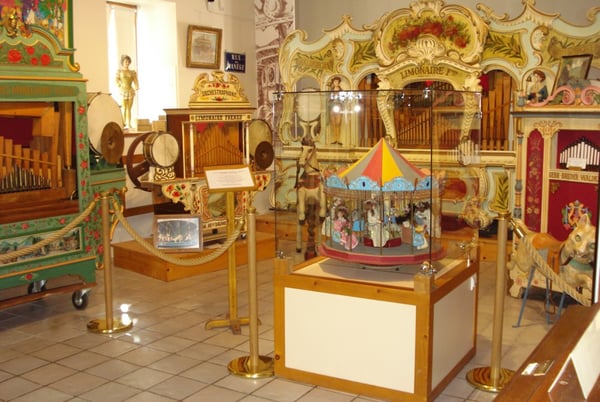 Les Gets also has the only Mechanical Music Instrument Museum in the world.
There are some 350 exhibits, many of which are fully working and, on a guided tour, many will be demonstrated.
This is a fascinating museum, with every possible type of mechanical instrument, including: pianos, violins, wind instruments, as well as organs.
Additionally, during the summer there is a three day festival with many performances from taking place throughout the day and night. Performers come from far and wide to participate in this unique festival.
This is ideal to visit on a rainy day.