LGS Ski School - Ski Lessons - Les Gets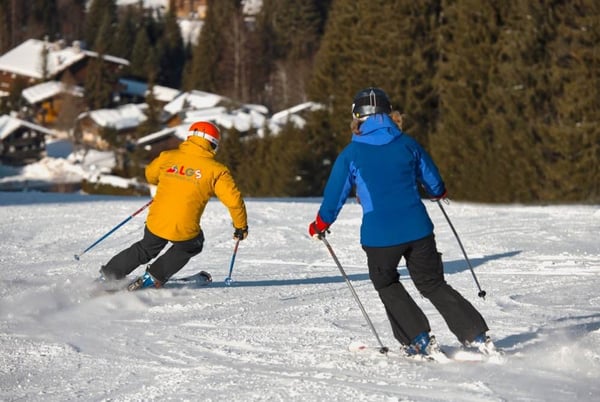 LGS is a small team of friendly British instructors and firm favourites with many Chalets 1066 guests.
All LGS instructors are highly dedicated to help you and your children enjoy and improve your winter sport skills.
- British instructors who are native English speakers.
- Empathetic people who genuinely care about your 'snow time'.
- Qualified to the highest level – BASI level 4 with French 'equivalence'
- Experienced, professional instructors who love what they do.
Your enquiries and bookings will normally be handled by Tim Scott who is also one of the teaching team, so you can be sure to receive the very best advise right from the start.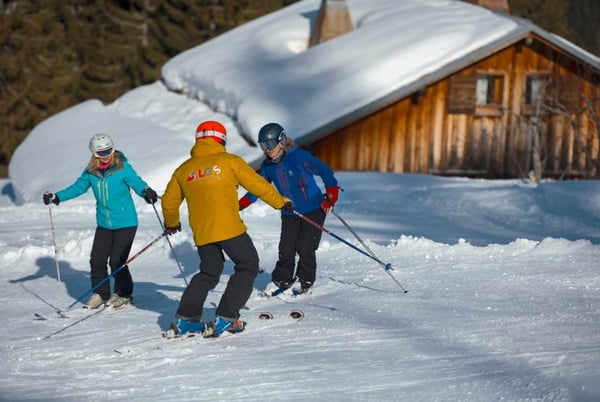 Lessons for Adults
Private Lessons – for individuals, couples or small private groups
LGS offer tailored private lessons for adults for all levels. You may like to choose individual tuition or share with a small group of your friends or family.
- Beginner lessons – to help build a solid foundation to your skiing.
- Intermediate lessons – to help move your skiing up a gear and shift you off that 'plateau'.
- Advanced lessons – to help unlock the inner mogul, off-piste or steep skier in you!
You may prefer to use private lessons to help tidy up skills early in the holiday, you may have more specific goals, or just need confidence building. LGS instructors are experienced experts and will listen to your requirements and tailor all private lessons accordingly.
Lessons for Children & Teenagers
LGS instructors are experts at teaching children and have a wealth of experience. They will ensure your kids have great fun, learn loads and take their skiing to the next level.
Junior Freeriders - small group lessons, ages 6yrs+, max 5 in group, 5x2hr sessions
Junior Freeriders kids lessons are carefully designed to be fun and challenging. They give children the freedom to learn and explore with other like-minded ski buddies.
Ages and levels are closely matched within each Junior Freeriders group. Groups normally run Mon-Fri at 0915-1115 or 1130-1330.
Teen Explorers – small groups just for teenagers, 3+4+3hr sessions on alternate days
These groups are a perfect solution for parents who want their teenagers to have fun with like-minded youngsters and challenge their skiing on different terrain with the safety of an instructor.
The sessions are relaxed and can be tailored to the group, encouraging learning through desire and fun.
Private Lessons – individual or small group private tuition
LGS instructors understand how important first experiences are for young skiers and will ensure your little ones are well looked after.
For young (age 4-5) beginner children, they recommend 1 hour daily one-to-one sessions to give them a solid introduction to skiing without overloading them.
For older children (age 6+), 2 hour sessions work well and they may like to learn with other children in your party.
Private lessons are a fantastic way for children to enjoy the mountain, either on a one-to-one basis or part of your own small private group.
They are suitable for all levels but it's important to keep levels/ages as closely matched as possible within small groups.