Snow Shoeing - Book a hike with qualified ESF instructors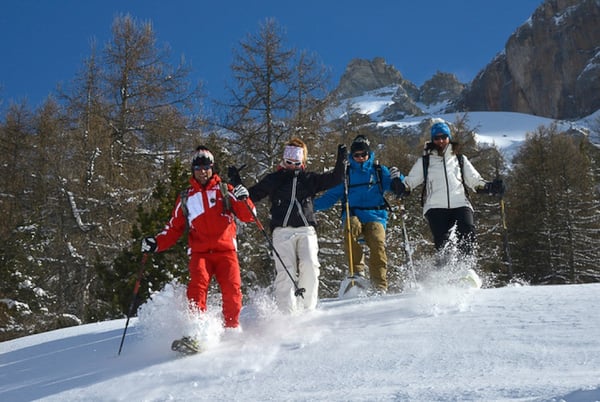 Les Gets is in one of the best regions in the world for hiking with snow shoes, int he world. In the winter all the spectacular routes can be accessed with the correct kit. Snow shoes manditary, and depending on how ambitious you are, maybe crampons and an ice axe too. Even a night in a mountain refuge can be arranged for the seasoned hiker. Many excellent guides can be found, with some routes a guide is highly recommended for their knowelege on safety.
ESF offers every week snow shoeing trips supervised by a qualified guide. Discover some of the most beautiful paths and views of the area in small groups.