La Grande Ourse restaurant - On the piste - An incredible view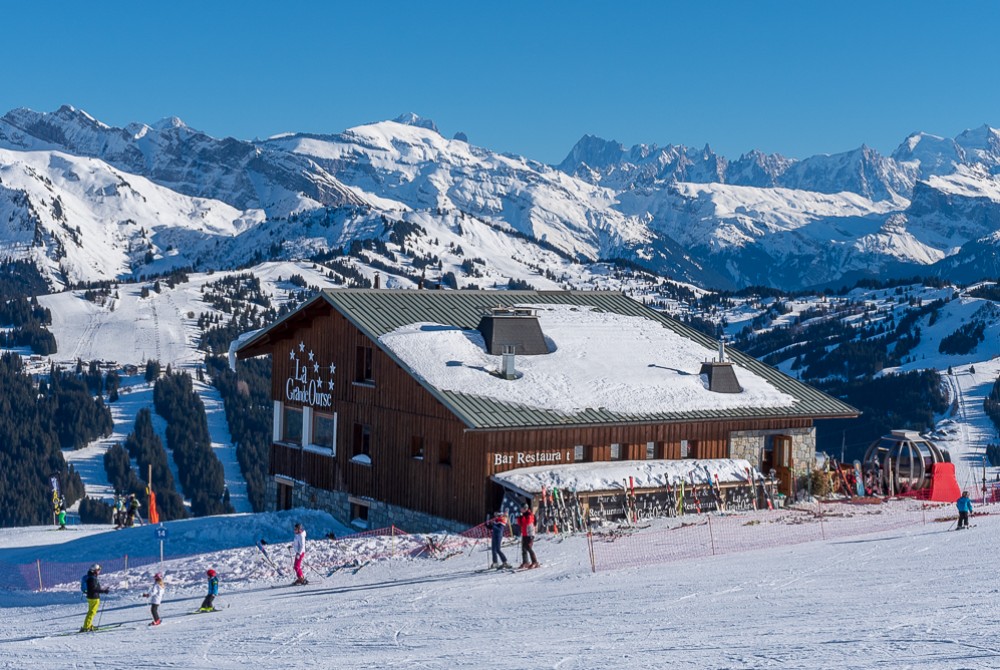 The Grande Ourse is located at 1725 m, a short ski down from the top of Mont Chery, on the side facing the Chavannes. It is the highest restaurant in Les Gets.
This is a 'must visit' restaurant with incredible views, great food and a roaring log fire. The restaurant is owned and run by the Venning family - who are all wonderful hosts, they totally renovated the building and have created a very warm, traditional restaurant - and unless temperatures are warm, there is a roaring log fire in the centre of the restaurant.
The Venning family come from Cornwall, all the food is prepared from fresh ingredients each day. The menu is a mixture of traditional French, Haute Savoie and English cooking. The fact that we often see French local's eating in the restaurant is a good measure of the quality.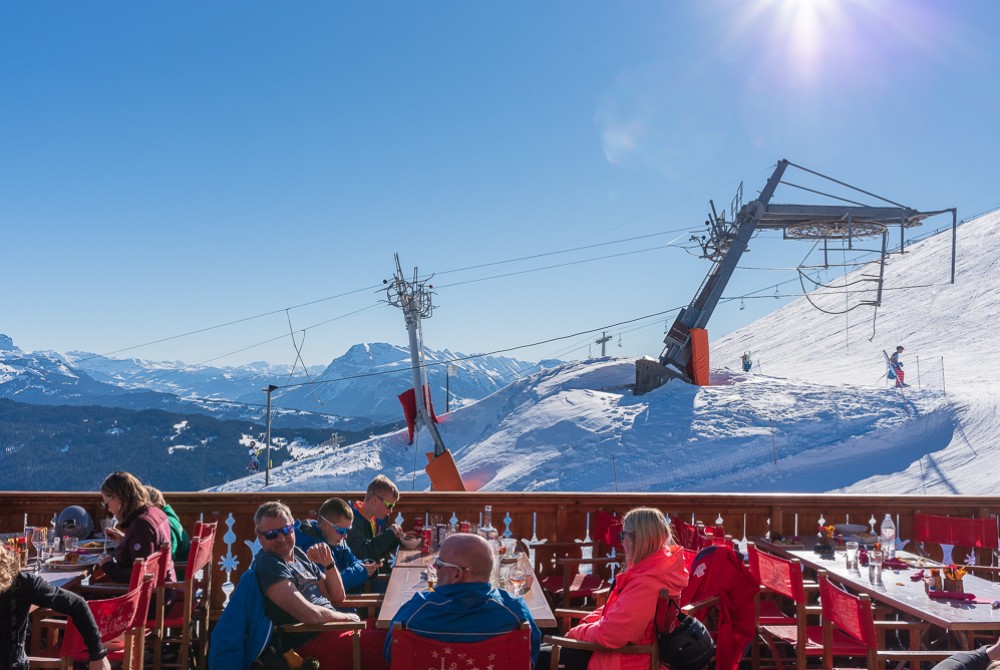 In addition to the warm interior, the restaurant has huge balconies - great later on in the ski season when eating outside is comfortable.
The restaurant regularly hosts a number of special events:
Evening Meals
You are taken up to the restaurant in 20 minute ride in a Kassböhrer piste basher; when you arrive at La Grande Ourse, you are greeted with a glass of sparkling award winning Samur and an amuse bouche.
The night time views over the village are wonderful.
The meal is a five-course dinner is specially selected and freshly prepared by Head Chef, Ross Venning and his chefs. This is held every Wednesday evening during the winter season and more often during February and Xmas/New Year weeks.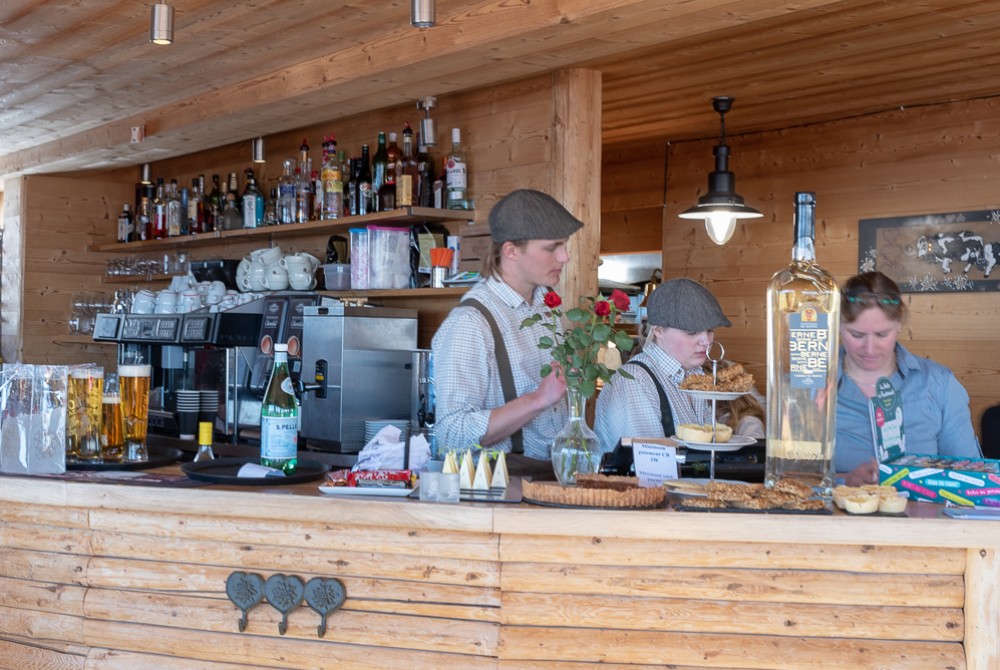 Sunday Lunch
Again - Ross Venning will often prepare a traditional English Sunday lunch, typically this is booked well in advance.
Music Events
The family arrange for local groups to perform, typically for the whole day - so it is well worth dropping in and seeing what is going on.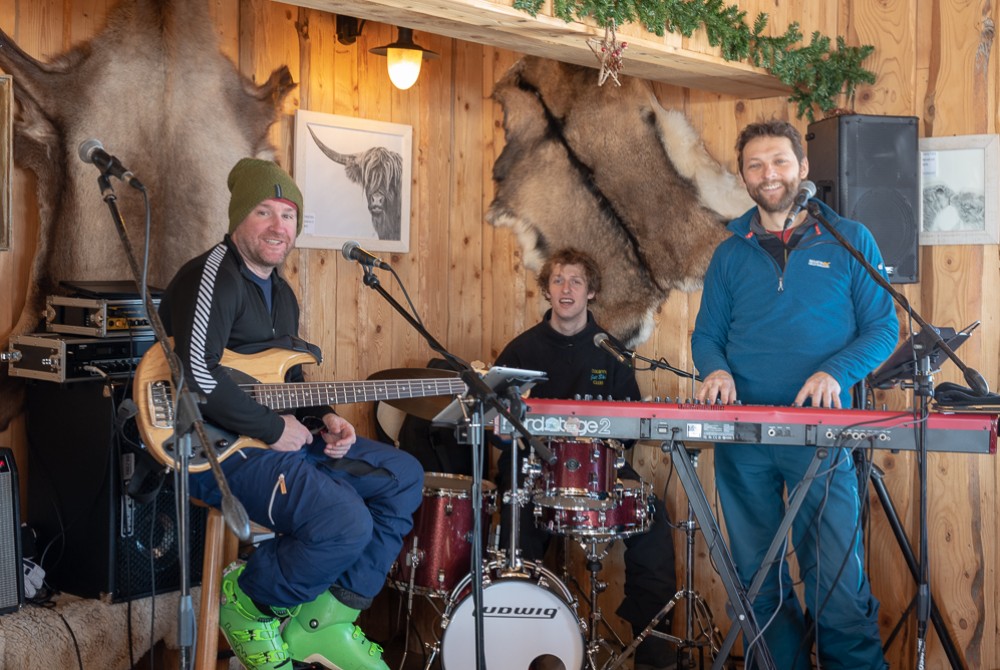 A selection of our accommodation