Les Gets - Alta Lumina - An enchanting evening in the Forest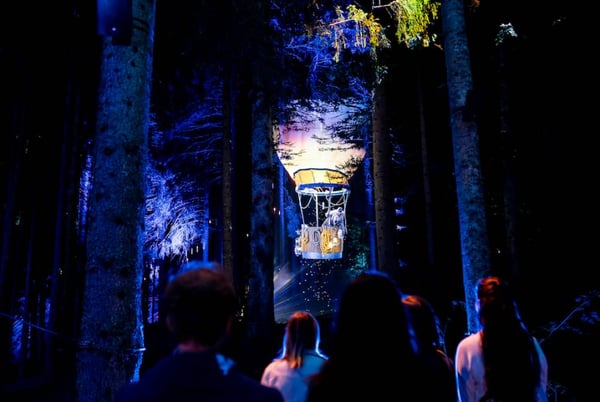 Alta Lumina is the first of its type in Europe, it creates a multi-sensory fairytale world for all the family.
Through a magical environment created with sound and lights in the heart of the forest just above the Lac des Ecoles, you will hear the storyteller and embark on his fantastic hot-air balloon trip over the mountains.
The first of it's type in Europe, Alta Lumina is open for the whole of the ski season and the summer season in Les Gets.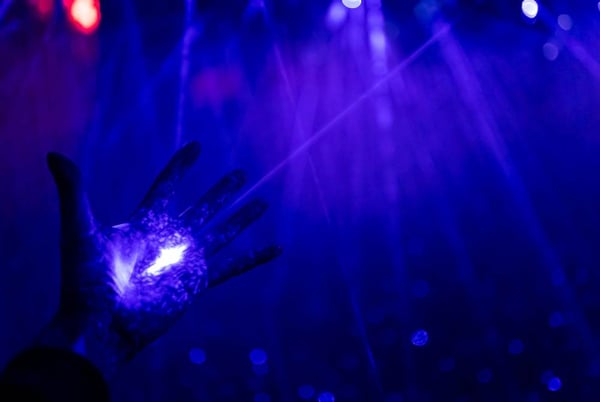 All the senses
The trees are adorned with sparkling lights and the forest is full of magical sounds.
You are transported by poetry and music into a dream-like world. Let your senses overwhelm you, the sounds and lights guide through the story.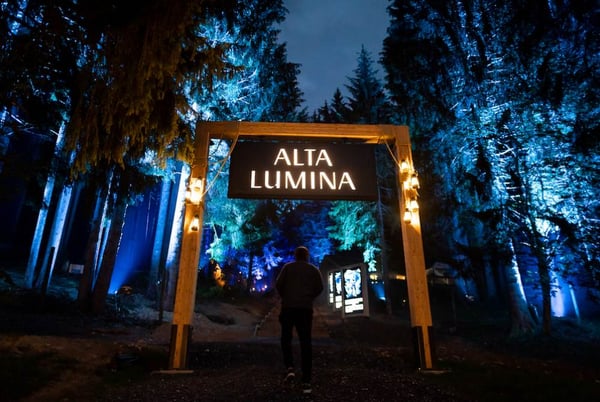 A journey at your own pace
Let yourself be carried away by this immersive experience in the middle of nature that will delight all members of the family, regardless of age.
The walk usually lasts around 50 to 80 minutes, but you can walk as slowly or as quickly as you wish - there are no time limits. The whole experience covers around one kilometer.
Remember to put comfortable shoes on, and warm clothing if it is a cool night so that you can fully enjoy the enchanted evening.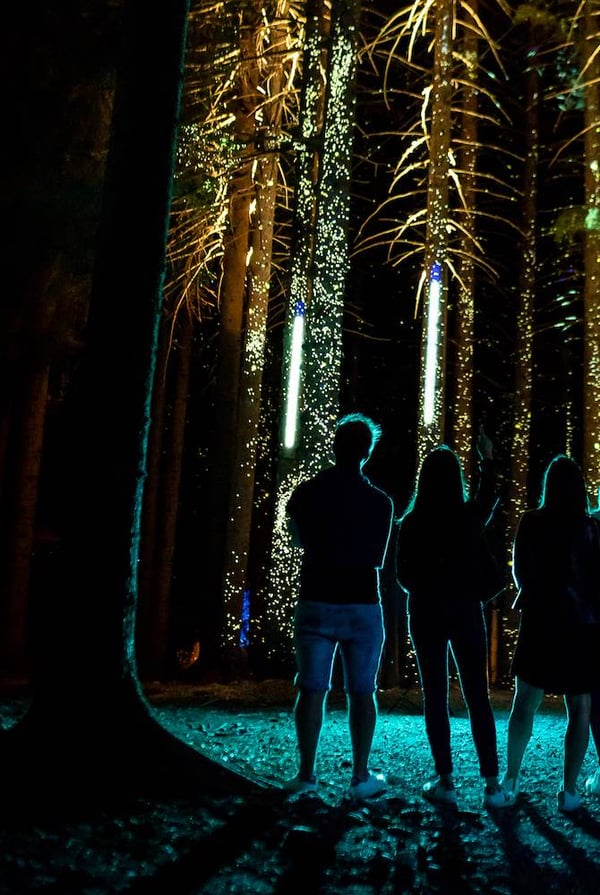 How Alta Lumina is created
Alta Lumina, designed and produced by Moment Factory company, has been built in Les Gets after more than a year of design and two months of works. A hundred or so light-emitting diodes and the same number of speakers are scattered throughout the forest of the Lac des Écoles, along with smoke machines, creating a magical atmosphere that envelopes you as you walk among the trees listening to the story and the music.
The Chalets 1066 team had the privilege of visiting Alta Lumina at its opening event and found it was an enchanting experience.
There is free parking at the Perriers car park and the shuttle bus leaves at regular intervals.
Credit photos: Tourist Office of Les Gets and Moment Factory