Road Cycling
Cycling Around Les Gets - wonderful scenery - rides from relaxing family rides to routes which have been stages of the Tour de France.
The region around Les Gets has some of the best road cycling in the world. It is made famous by the many stages of the Tour de France held in the area. The routes have wonderful scenery and you can chose from gentle to hard routes.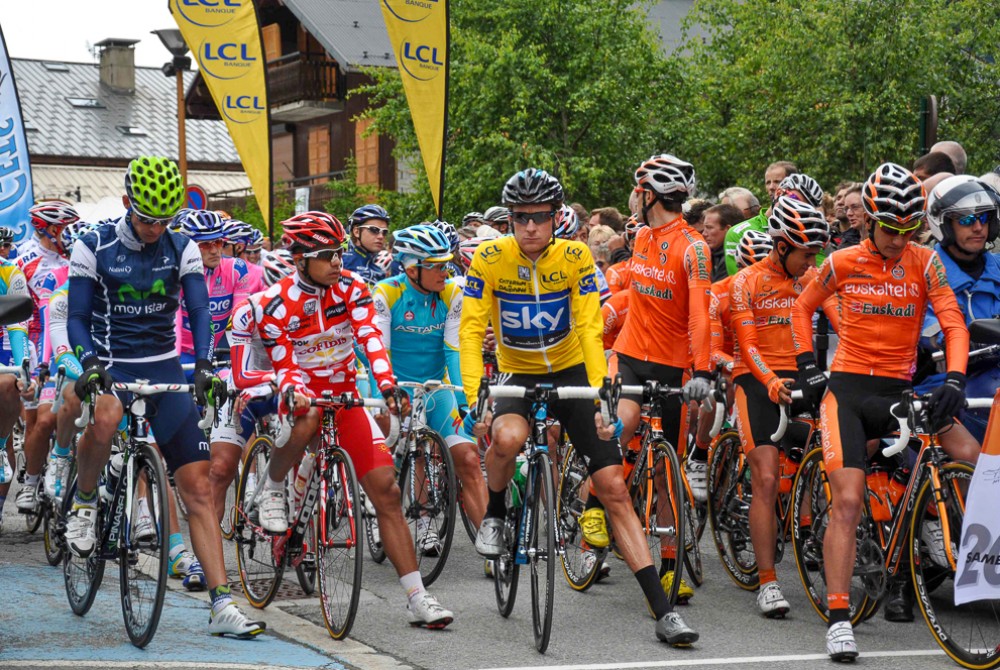 Or -- equally enjoyably -- slowly, enjoying the scenery and stopping for espressos at the many cafés. Morzine is just 10 minutes' cycle ride downhill. This is the village regularly used at the start or end of many stages of the Tour de France. By staying at Les Gets, there are enough one day routes for two weeks of good cycling.
Some of the famous climbs in the area include:
Col de Joux Plane – Hors Cat - from Samoens to Morzine – a hors category climb – this will take the average cyclist around one hour fifteen minutes – however, it does have may coffee shops on the way! 1997 Tour winner Marco Pantani got up in 33 minutes! It was the final climb on stage 16 of the 2000 Tour de France on the stage from Couchevel to Morzine and also on the 2007 Tour. In 2000 Lance Armstrong cracked on the climb and Jan Ullrich took over a minute out of the American. Armstrong had already done the work to win the Tour de France but described the stage as 'the hardest day of my cycling life'. All the way up you see the name 'Halgand' painted on the road every few yards; Patrice Halgand is a French climber for the Jean Delatour team and he won Stage 10 of Le Tour in 2002.
Col de Joux Verte – Cat 1. I particularly like the route from Morzine to Avoriaz – this is a typical alpine climb, with 20 hairpin bends and one where you can maintain a constant speed. The climb to Avoriaz was was used as the final climb in the 1994 Tour de France mountain time-trial when Piotr Ugrumov won the stage. You can descend through Les Linderets – where there are goats wandering over the road. However, I prefer to descend the 20 hairpin bends as the route through Les Linderets is rather steep and the road surface not ideal. This climb will take the average cyclist around 45 minutes.
Other famous local climbs are:
- Col de la Colombiere – Hors Cat
- Col de L'Encranaz - Cat 2
- Col de Ramaz
- Col du Grand Taillet Cat 4
- Col de Jambaz Cat 3
- Plaine Joux Cat 2