Les Gets Pottery - Beginner workshop - A children's activity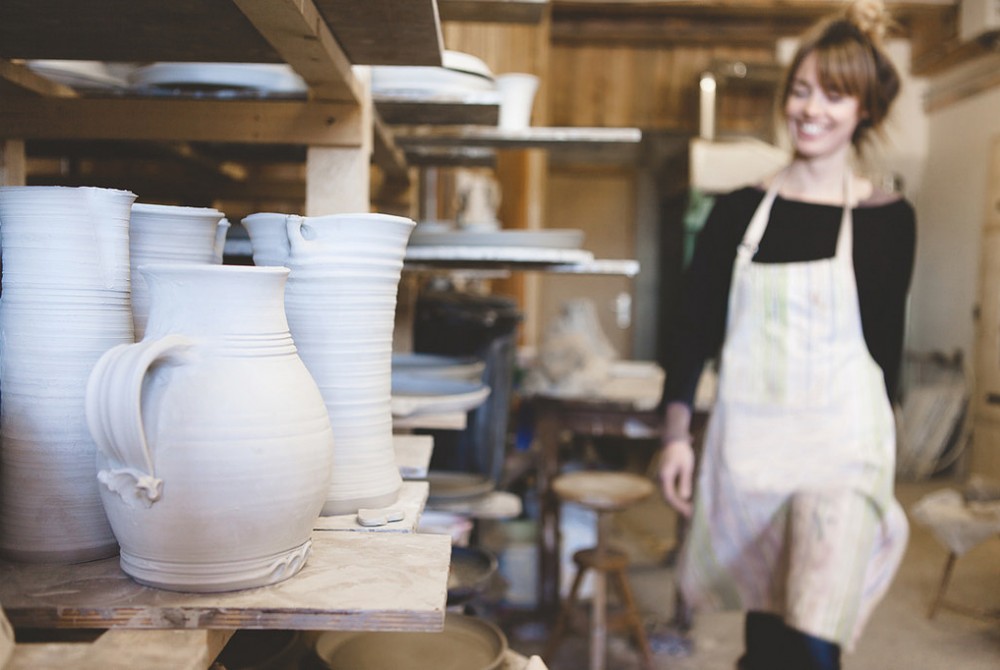 Eager to share their passion, Anouk and Nathalie, two Getoise farmer/potter sisters are running beginners' pottery workshops at the Ferme de la Sarre.
Children of 12 are dextrous enough to use the potter's wheel and Anouk will teach them traditional pottery turning techniques. The end results are the product of the imagination and skill of each child – whether a bowl, a pot or some other decorative object – it will be unique!
Children under 12 (from 6 years old) learn a different type of pottery. They can delight in the feel of clay between their fingers as they knead it, play with it and model and sculpt it into imaginative shapes. They will learn the Colombin technique of moulding pieces of clay together to create shapes. So younger children too can make little models or their own bowls, plates ... anything that sparks their imagination!
The goal is for each child to leave with their own finished piece of pottery (fired by the potters) at the end of their holiday.
Remember - this special location is not only a pottery, but a sheep farm that is open to the public for visits every week.
A selection of our accommodation

8

4

3