Les Gets - Summer - The Festival of Mechanical Music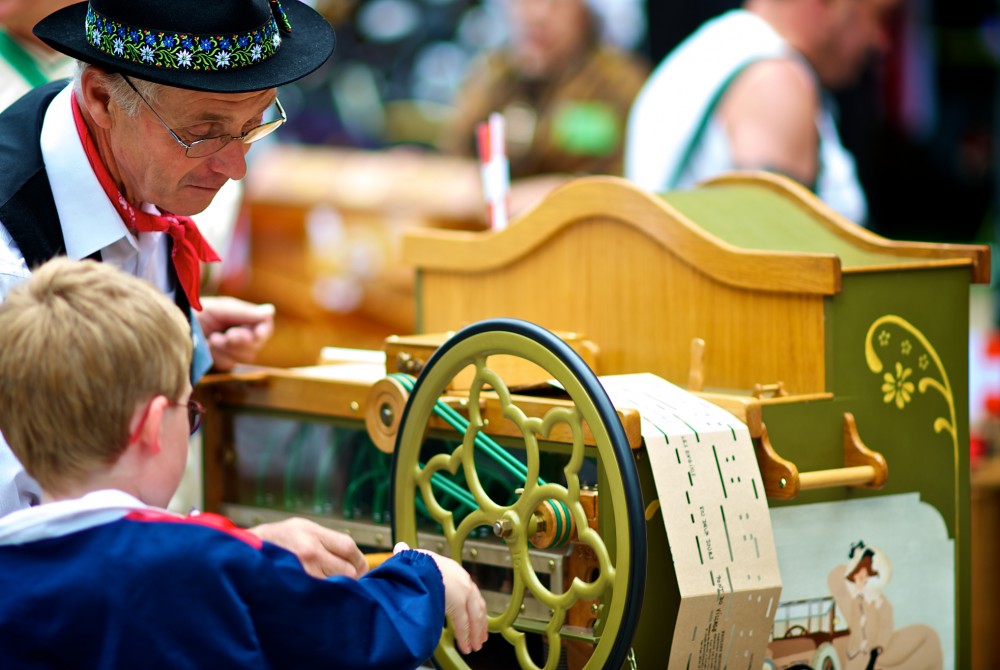 Every two years a very niche festival takes place in the village of Les Gets. As the village has one of the only Mechanical Music Museums in Europe, it seems fitting that the village plays host to over 400 participants from all over Europe. All vehicles are diverted and the village streets are taken over by colourful processions, music abounds and there is a carnival atmosphere. Started in 1983, this festival features a variety of programmes based around all manner of mechanical music and exhibitions in the streets of Les Gets with shows and strange objects.
The spectacle of mechanical music saw its heyday in the 19th century, and the festival celebrates these beautifully crafted Victorian mechanical music devices (think self-playing pianos, voice recorders, music boxes and organ grinders), as well as slightly more modern mechanical instruments. The museum in Les Gets has over 700 exhibits, and over the weekend you'll be able to view many more mechanical-music-themed goodies and performances from collectors and exhibitions from all over the world. The best part it that the festival is free – a great day out for the whole family. During the weekend, more than 400 participants come from all Europe to liven up the streets and village square will be transformed into a huge "picture board-clock" livened up by music. Hundreds of shows, conferences and concerts are programmed, something for the old and young alike. Your eyes and ears will be delighted by automated organ grinders, all based around a main theme.
There are a few highlights:
- The official unveiling of the restoration of the Barrel organ of the oldest merry-go-round in France in the heart of the village square.
- The 30th anniversary of the opening of the Museum of Mechanical Music on the Sunday.
- The Big Night of Mechanical Music on Saturday with a pyrotechnic show, open-air dance halls and illuminated parades.
This festival attracts folk from near and far and is a unique glimpse into yesteryear.
Do see the video below, whilst taken in 4 years ago, this gives a very good idea.