Father Christmas in Les Gets - Winter event - family holidays
Date:
20-12-2019 - 28-12-2019
Frequency: Daily
Location:
The Enchanted Forest in Les Gets/La Forêt Enchantée aux Gets

Next event date: Friday 20 Dec 2019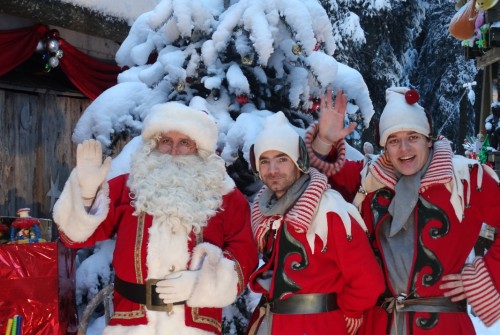 This week's programme includes storytelling visits, joyful land and numerous other activities and surprises for the whole family (workshops with the elves, Christmas market, shows, local village fêtes and fairs, fireworks).
On the 24th, a special show is organised where Father Christmas arrives in Les Gets, during the Christmas ski show.
You can read our last year blog article about Christmas in Les Gets to learn more about this magical week.