10 October 2022
UCI MTB World Championships in Les Gets - part 1
A look back at one of the major events that took place in Les Gets this summer, from 24th to 28th August 2022: The UCI Mountain Bike World Championships which this year brought together the best mountain bikers in the following disciplines: XCO (Olympic Cross-Country), XCR (Cross-Country Relay), XCC (Cross-country short track), DHI (Downhill individual) and finally, for the first time in the World Championships, the E-MTB or electrically assisted mountain bike.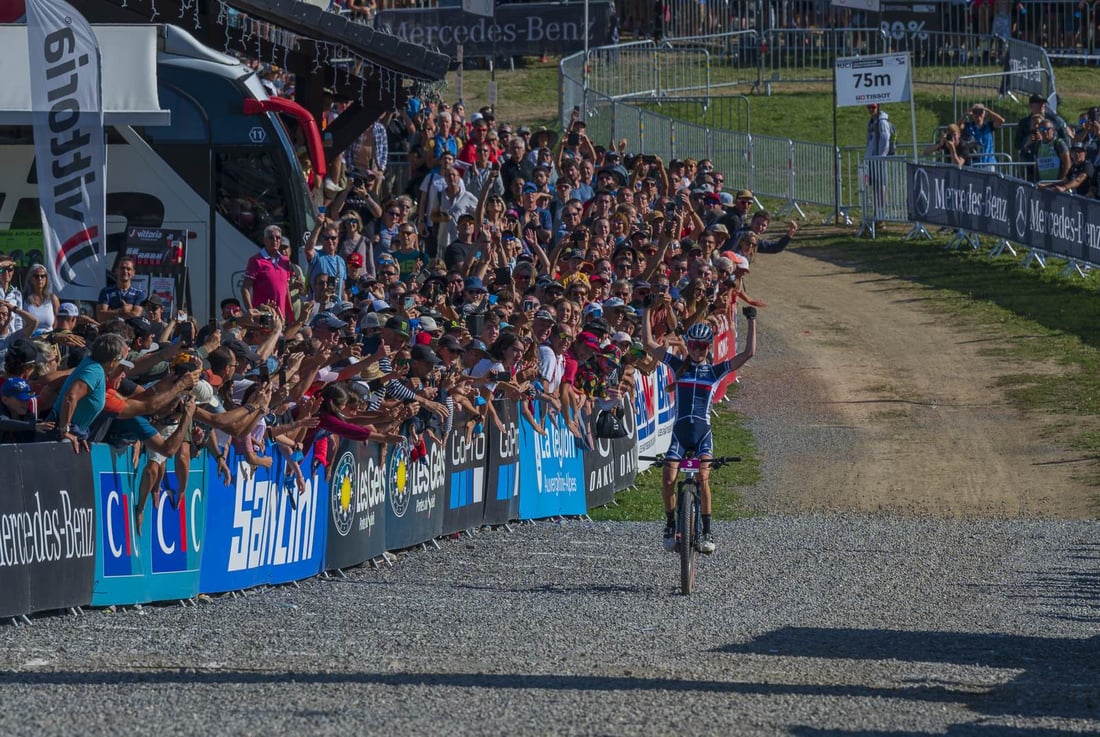 The events took place over 4 crazy days in Les Gets and brought together a total of more than 170,000 visitors from all over the world to cheer on their nation, discover the sport or take advantage of the many events and concerts organised in the resort.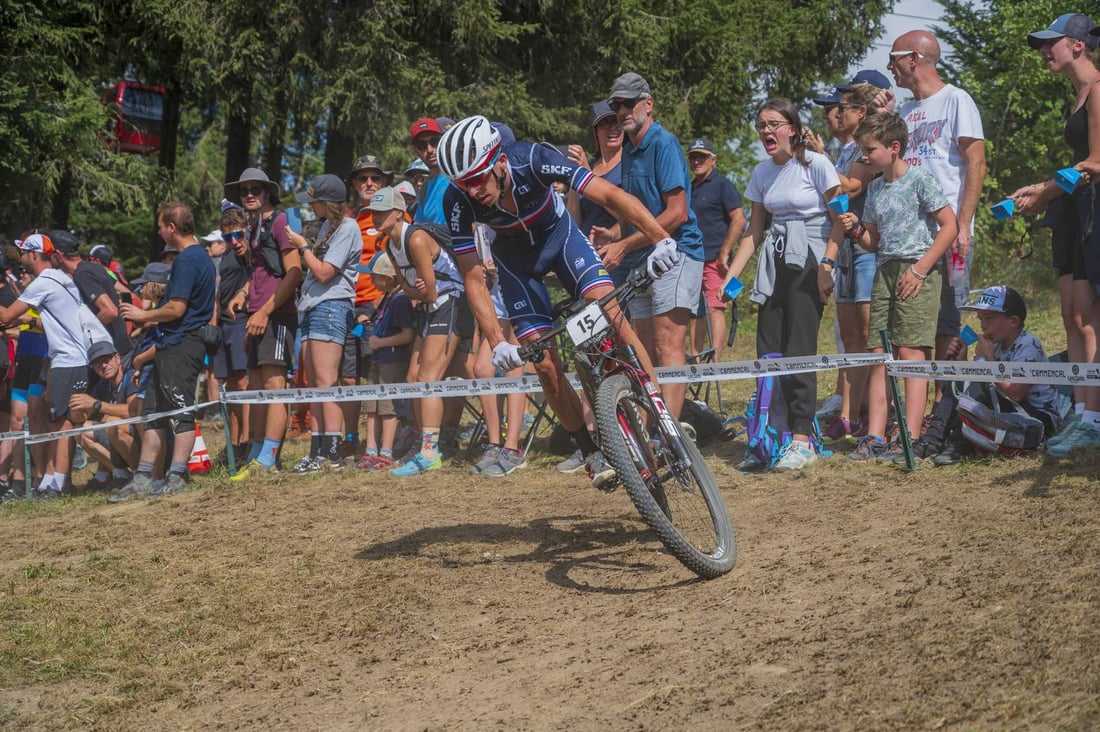 The French particularly stood out this year with our champion Pauline Ferrand-Prévot taking gold in XCC and XCO, in the U23 category it was the French rider Line Burquier who won gold in XCO and Mathis Azzaro who also took second place in XCO.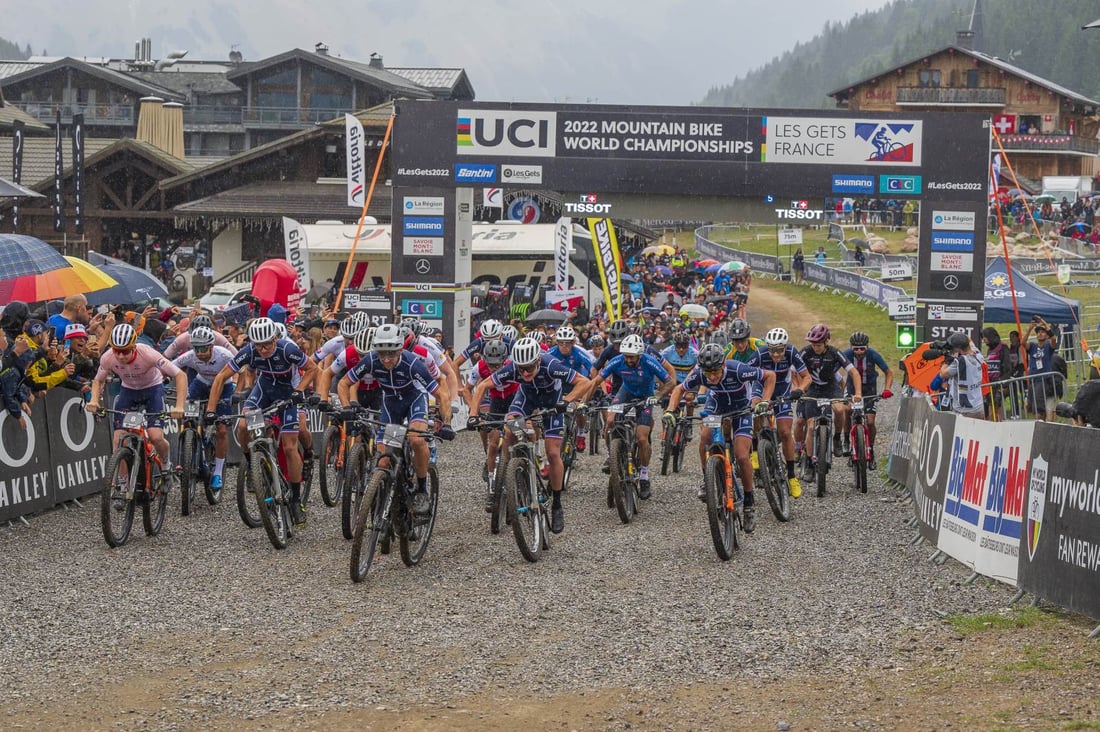 We also had a 100% French podium with Loic Bruni, Amaury Pierron and Loris Vergier, in order, for the Men's DH and a nice third place for our national Pompom, Myriam Nicole in the Women's. In the junior DHi, it is the British Jordan Williams who takes the gold. In the senior E-MTB, Justine Tonso took second place on the podium and the Frenchmen Gilloux Jérôme and Pigeon Hugo won gold and silver.