Test Drive of a Harley in Morzine
22 July 2017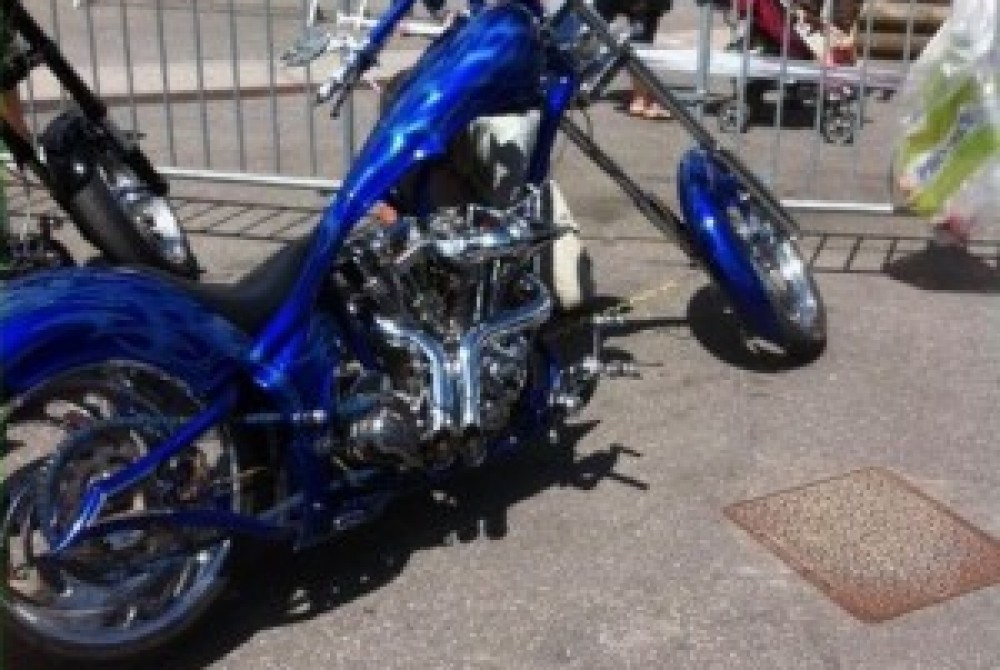 Dave went to the Harley event in Morzine and was fortunate to be able to test drive one of the bikes, this is his report:
"I have been riding motorcycles for over 37 years both man and boy and now own a beautiful Ducati.
I have ridden just about every make of motorcycle you can imagine, Kawasakis,Triumphs, BMW etc, but never a Harley.
The opportunity presented itself to me at the amazing spectacle that is Harley Days here in the Alps at Morzine. I am going to be honest with you in that I've had my preconceptions about Harley's being slow, agricultural, heavy and well not very good around corners. So when the time came to throwing my leg over the bike I kinda already made up my mind.
Let me tell you how it works. Firstly you sign up a time that suits you, the rally lasts well over 4 days so you can afford to be flexible. Next you need a full bike license and that my friends is all. On the day you will watch a short video on how to start the bikes etc and you will get to ride 2 different types. For me I chose a fat bob and a road glide. These 2 bikes are chalk and cheese, one being a Sons of Anarchy low rider and the other a fully dressed tourer with radio satnav etc.
The fat bob blew all my preconceptions out of the water, not only was it quiet, fast, light it also went around corners. The Harley test Marshals who were leading us out did not hold back and we could get to use the whole gearbox and really throw the bikes around. They brought us to the top of Avoriaz from Morzine which is a twisty mountain road used in the Tour de France, and has stunning views of the snow capped mountains.
When we reached the top we all chatted about the bikes we had just ridden and then we swapped. I couldn't wipe the grin off my face as we went through the goat village with all it's alpine goats complete with clanging bells running for cover as I had Tom Jones blaring out of the speakers.
When we finally got back to base I was high on life and just buzzing. I will never, never underestimate Harley's again. I may not buy one now, but you never know!!"
A selection of our accommodation
Apartment Bayeux - Spacious top floor 4 bedroom apartment with shared sauna, ski back route

9

4

3