22 May 2020
Summer Holidays And Coronavirus - Les Gets - Ideal location
Right now It is a very difficult and confusing time for everyone with the introduction of new terminology entering our daily vocabulary like PPE and the all-important R Number. Also, at the time of writing this blog, there is a 14 day quarantine period between when coming back to the UK and within France, you can't travel more than 100km from home, we expect these restrictions not to be in place for the July holidays.
The most talked-about one is of course "social distancing". Due to this "social distancing", you cannot go for a meal in a cosy restaurant with your loved one, you cannot go to the movies to see the latest blockbuster and you definitely cannot meet you mates for a beer in local.
But what about holidays?
Places like Benidorm or Las Vegas are not on the cards, as there are too many people. In fact, the more you delve into it, the more you have to rack your brains to find a place that you can keep that all-important social distancing and still have a jolly good holiday. So where?
Where can you really have a cracking family holiday and still maintain that 2 meters Distance from strangers? Well, I'll tell you where, it's the French Alps.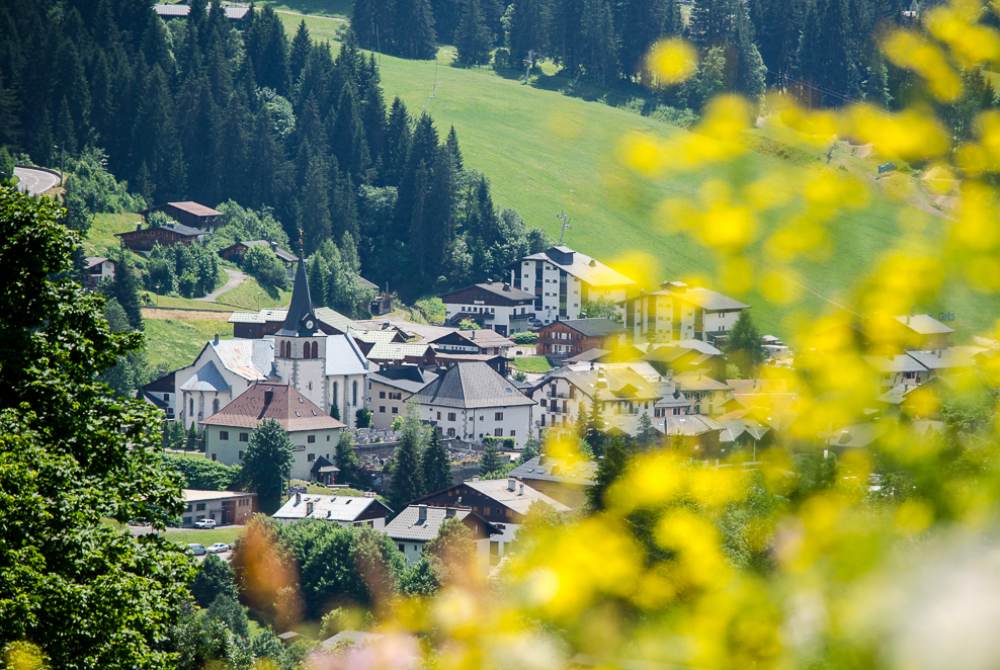 The stunningly scenic Alpine village of Les Gets (just 1 hour 15 mins from Geneva airport or by car 8 hours from Calais) is surrounded on every side by fabulous mountains threaded with marked walking tracks that you can hike through all day and usually the only living things you will bump into are goats and cows with their bells clanging in their flower-strewn meadows.
I make it sound like a picture on a chocolate box, but I live here all year round and it truly is, and I see these beautiful sights on my hikes every day!

With bars and restaurants opening on the 2nd of June here in the Alps (all be it with strict regulations pertaining to the government's rules on covid19 ). You can enjoy that romantic meal and a quick pint in the pub. The beauty of it up here is that generally, the summer weather is warm, dry and sunny which means that you can do your social distancing on a large decked terrace that most restaurants have here without coming in to contact with too many people. It also gives you the change to enjoy the lovely local mountain cuisine, which incidentally is exquisite!

The mountain walks here are extremely well marked, with signposts telling you how far it is by hiking to a certain beauty spot and by telling you how long it will take. There are helpful maps that tell you how long it takes for the hike, and these tend to err on the side of caution.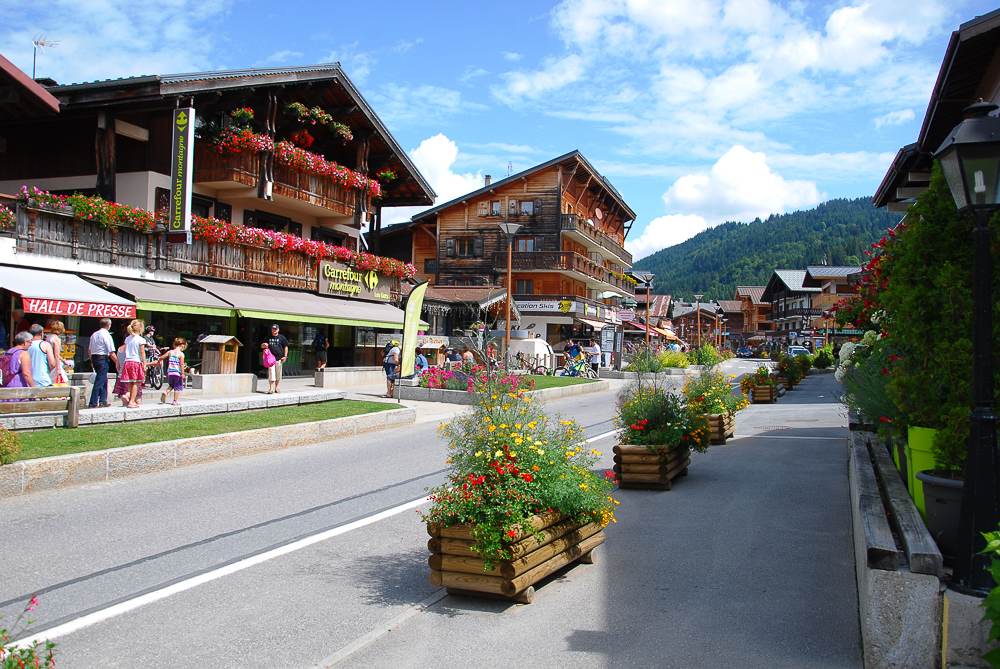 But if hiking isn't your bag, you can still use these trails to photograph some drop-dead gorgeous views as the lake at Montriond, with its imposing sheer cliffs and turquoise waters, or the ruggedness of the " mine d'Or " (gold mines) with a lovely little restaurant by another lake which is dwarfed by the towering mountains of the Valley de la Manche. Here they catch, tag and release migrating birds at its summit. It's a tough walk to the top but well worth it.
Then again, if you are into the painting you could not choose a better place. There is nothing better than setting up your easel in a meadow up at Mont Caly just a stone's throw from Les Gets village and wonder at the mountain range that is laid bare before you. It's a 360-degree view up here and it includes the famous Mont Blanc. Difficult to know what to paint first!
Motorcyclists will love it here because I am an avid biker and am spoilt by the wonderful alpine roads that twist and turn at any given moment. A great chance to blow away the cobwebs and indulge in those incredible hairpins. My favourite jaunt is to start at Les Gets and head directly into Morzine taking the winding road up to Avoriaz ski resort at 1800 meters, then drop down the other side to stop at the Goat Village of Lindarets for a bite to eat. But, keep an eye on your bike, the goats wander freely through the village and I came back to find one nibbling on my footrest! The hardest thing to do is keeping your eyes on the road, not on the scenery.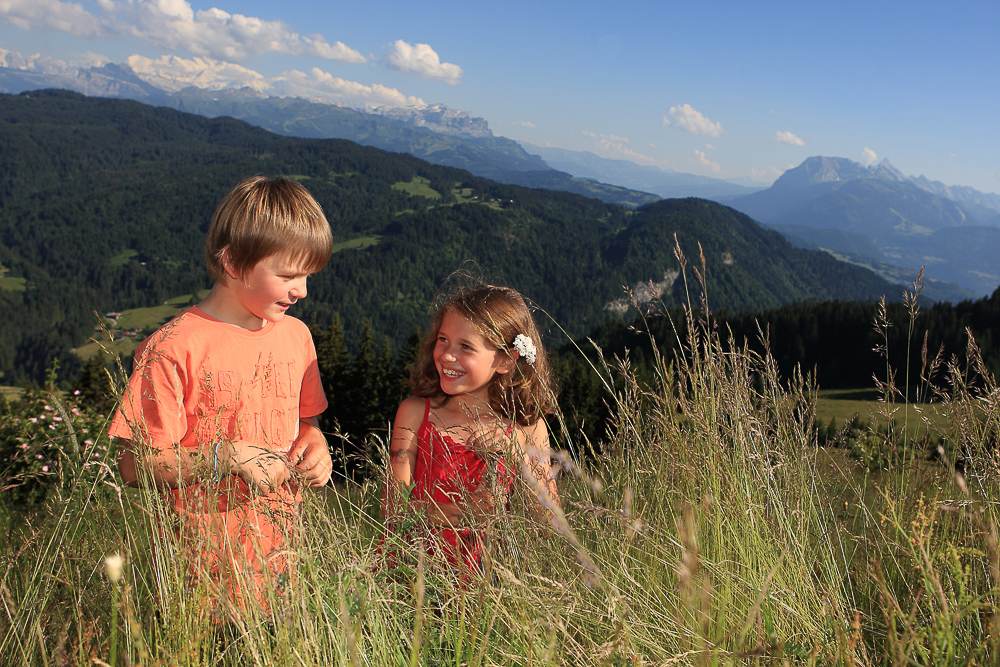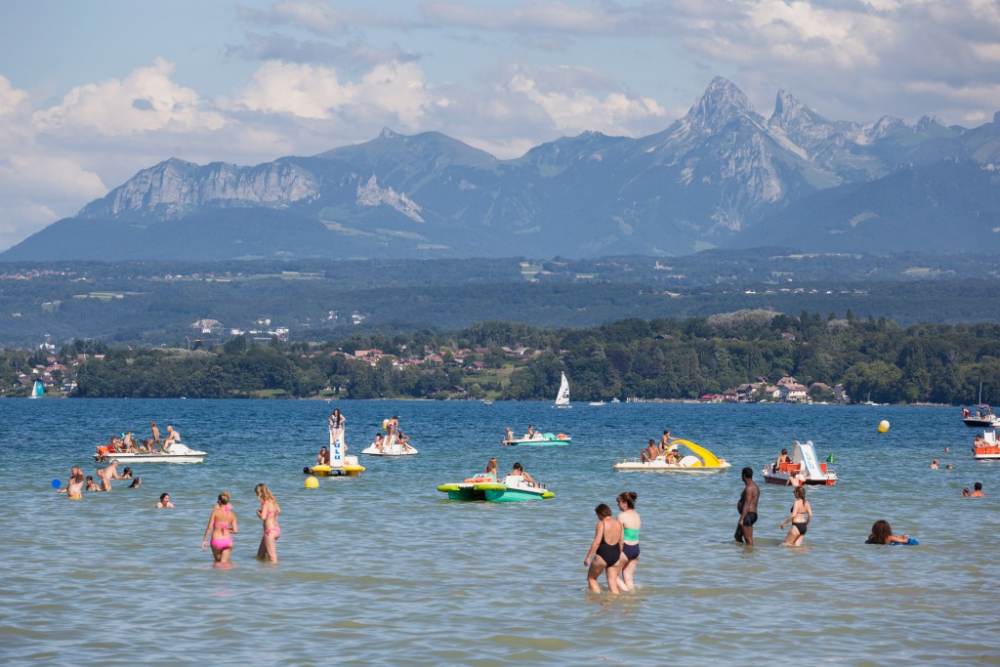 Apartment Edith - Light, airy apartment with fantastic views of Les Gets. Ski back route and bus stop outside

7

3

2

Chalet R'Mize - Very spacious chalet with hot tub and sauna, wood burning stove. Close to the lifts

8

3

2


6

3

2