26 February 2023
Snow Today - when no snow forecast!
No snow was forecast for today, in reality, we had light snow all morning and temperatures of around minus 7.
The snow blowers had clearly been running overnight and some were continuing to run. You can see how grey it was in some of these photos.
The picture below was taken from the top of the Rosta lift ( 1665m).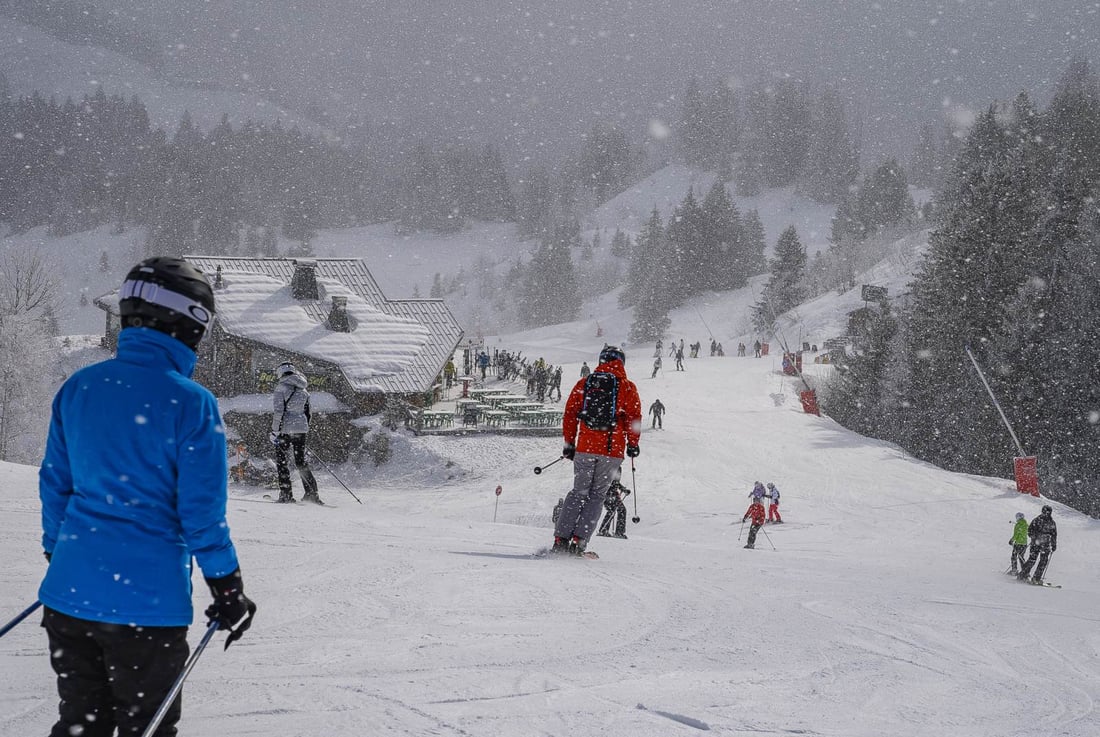 This picture was taken in 'the bowl' of the bottom of the Tulipe run.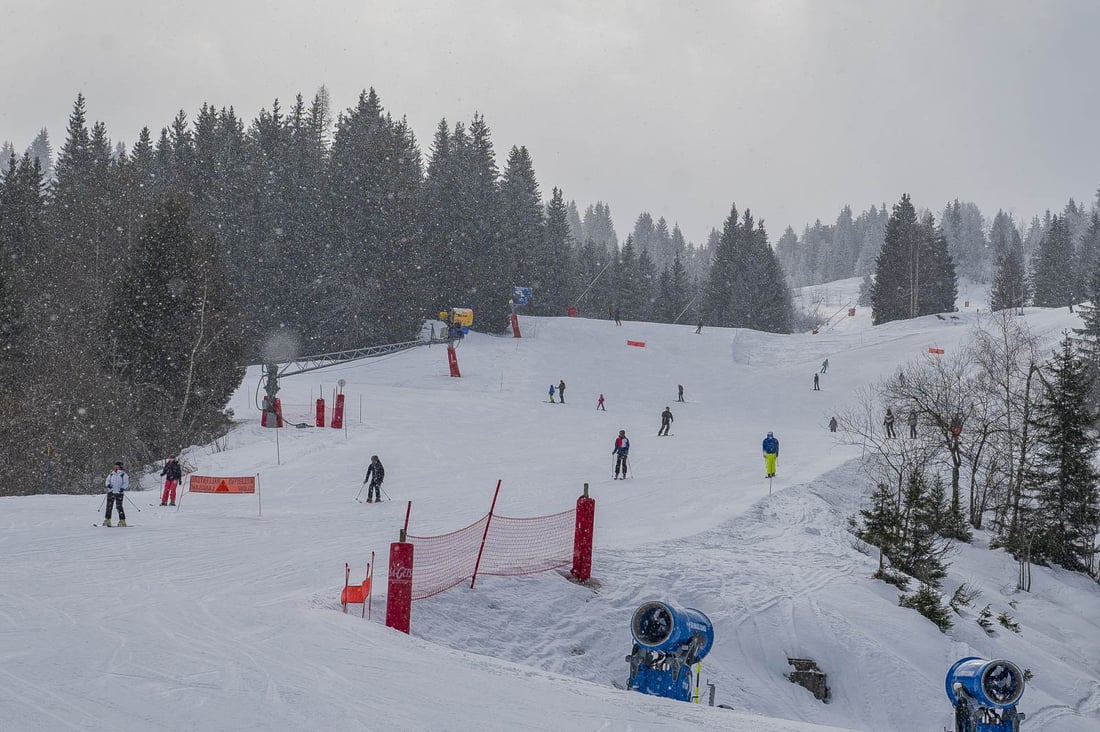 This picture was taken just outside the Werzet cafe looking up the Tulipe piste. The cafe was so busy we had to queue outside to get a seat, it was very cold and by mid-morning, everyone was wanting a hot chocolate to warm up!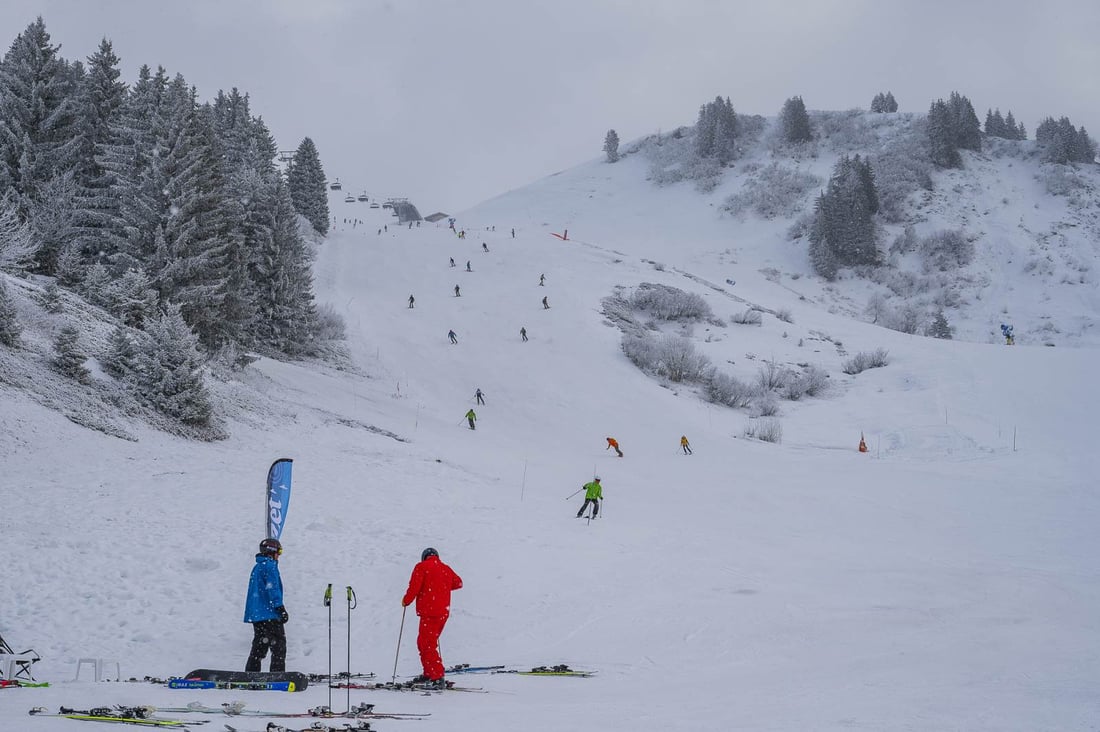 This is the outside of the Werzet cafe this morning, as above, it was overflowing inside as people wanted to get into the warmth after a couple of hours skiing.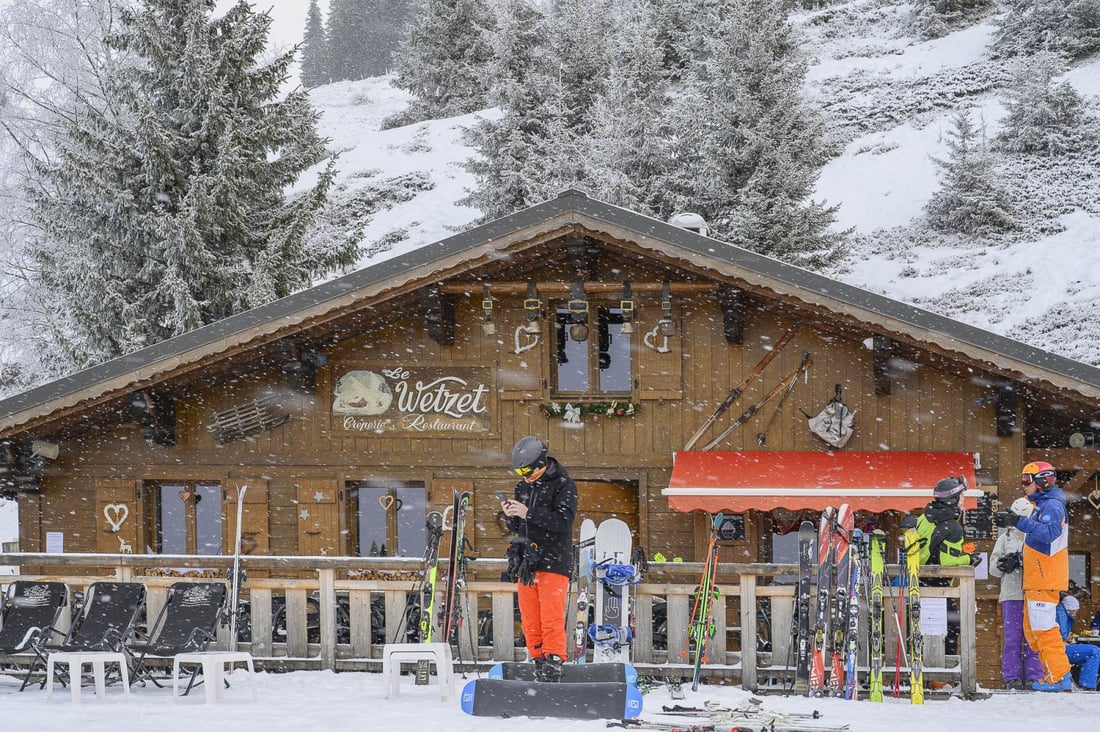 Apartment Edith - Light, airy apartment with fantastic views of Les Gets. Ski back route and bus stop outside

7

3

2

Chalet R'Mize - Very spacious chalet with hot tub and sauna, wood burning stove. Close to the lifts

8

3

2


6

3

2