Les Gets - Ski season - Snow & preparation - Ski trip
07 November 2012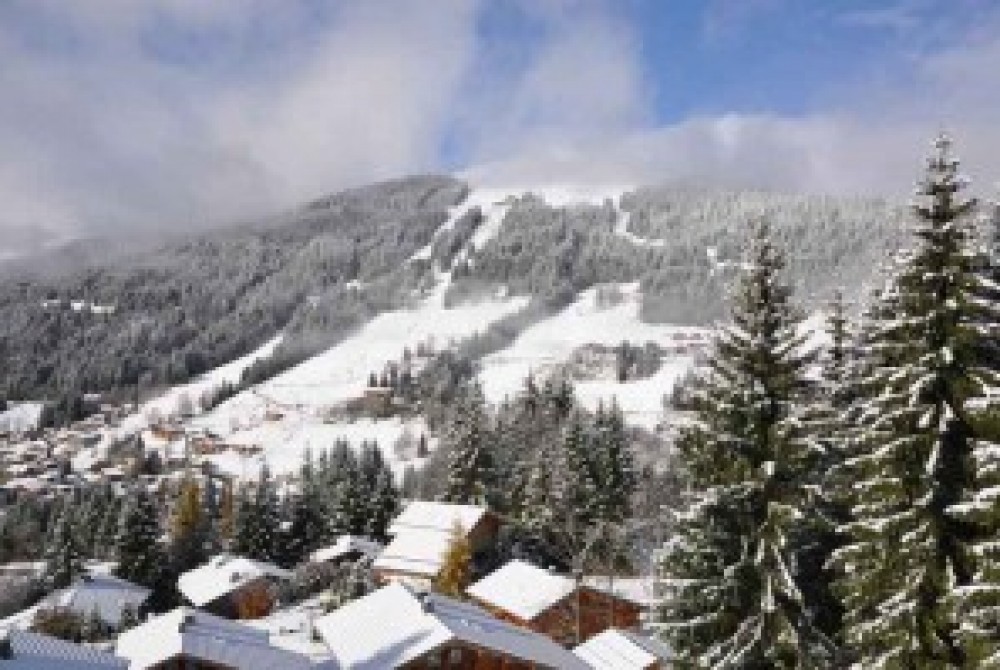 This picture was taken yesterday morning by Ben, the weather is wonderful – with crisp snow on the ground, a clear sky and beautiful clear mountain air.
With temperatures of minus 20 degrees Celsius and deep snow for 4 to 5 months of the year, chalets in the Alps need taking care of to ensure they are in good condition for each ski season.
Over the past few weeks, Ben and Morven have been checking each chalet is in good condition, is equipped and furnished appropriately and arranging repairs and buying new furniture where needed, at the same time, Sue has been very busy dealing with customer enquiries. Last Wednesday, Ben and Morven drove to Annecy and came back with two new settees on a trailer – they hired a very large trailer from the builders; and then last Friday they went to buy another settee for another chalet. Today they went to Ikea at Grenoble for more furniture, crockery and utensils. One important very job is putting antifreeze down the 'u' bends of each toilet – whilst heating systems always have to be kept on low, we don't want to risk a cracked toilet! They have also been working hard getting everything back in order after the works on the ground floor of the Hastings Chalet.
A selection of our accommodation