Les Gets - New Year's Eve and day - Fireworks - Ski holidays
01 January 2013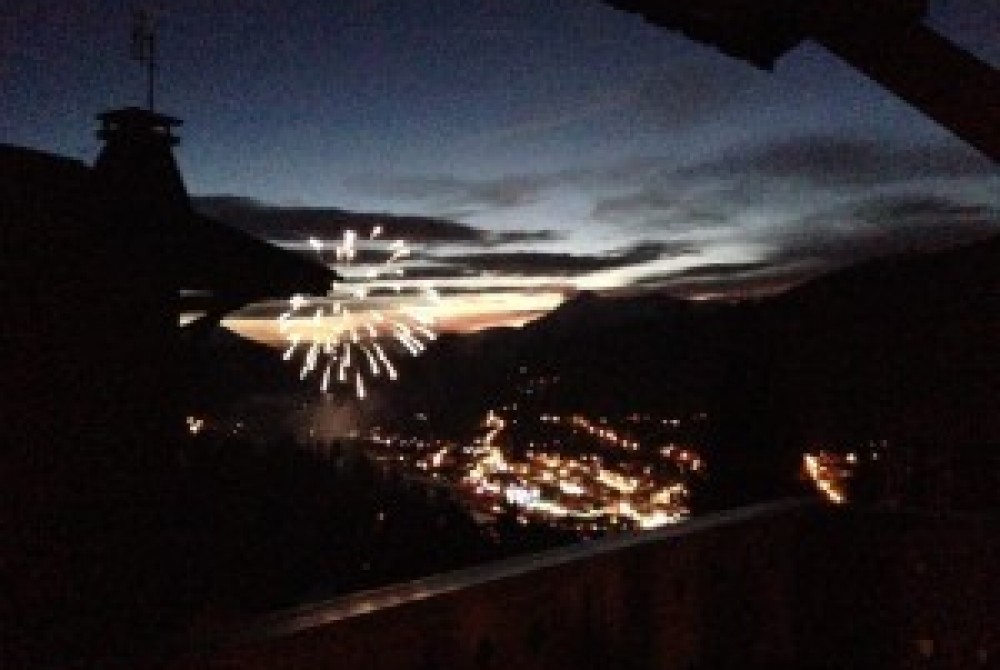 We went to a new restaurant in Les Gets – Bombay Ski – this only started a few weeks ago and is run by Tony Soutter – he 'imported' an excellent Indian chef from Coventry in the UK and I have to say that the Indian food was amongst the best I have had . The picture is of Sue and Morven in Bombay Ski.
After watching fireworks in the village, as the new year came in we went back to our apartment and by lunchtime it was snowing again – this is already the best snow at Xmas/New Year we have seen for many years and the new snow will make this even better. I 'potted around' the slopes in the afternoon – did a few Reds and Blues: Belle Mouillie, Violette, Renadiere and a few more, then I skied does into Les Gets village and got there at around 4.30.
Les Gets was buzzing – in the town centre, under canvass, they were supervising children making wooden decorations with band saws – these were 'real' band saws and the quality of what they were making (with help) was excellent – at the same time they were preparing the ice rink (it had to be cleared of snow!) and a very entertaining jazz band was playing.
The bus back from the village was packed – I was actually not waiting at the right place and the driver was very helpful – he made sure I was able to get on the bus.
All in all – a very enjoyable start to 2013.
A selection of our accommodation