17 April 2021
The Summer Approaches - 2021 - Les Gets
The days are getting longer, the weather is becoming warmer and the snow is melting. We see some beautiful mountain sunsets. We can feel that Summer in Les Gets is approaching. The residents and the whole team at Chalets 1066 are already preparing to welcome you for a magical summer in the heart of the mountains. Fresh air, different kinds of mountain activities, barbecue evenings on your chalet terrace while watching the sunset, relaxation, and news from Les Gets to enjoy the resort from a different perspective.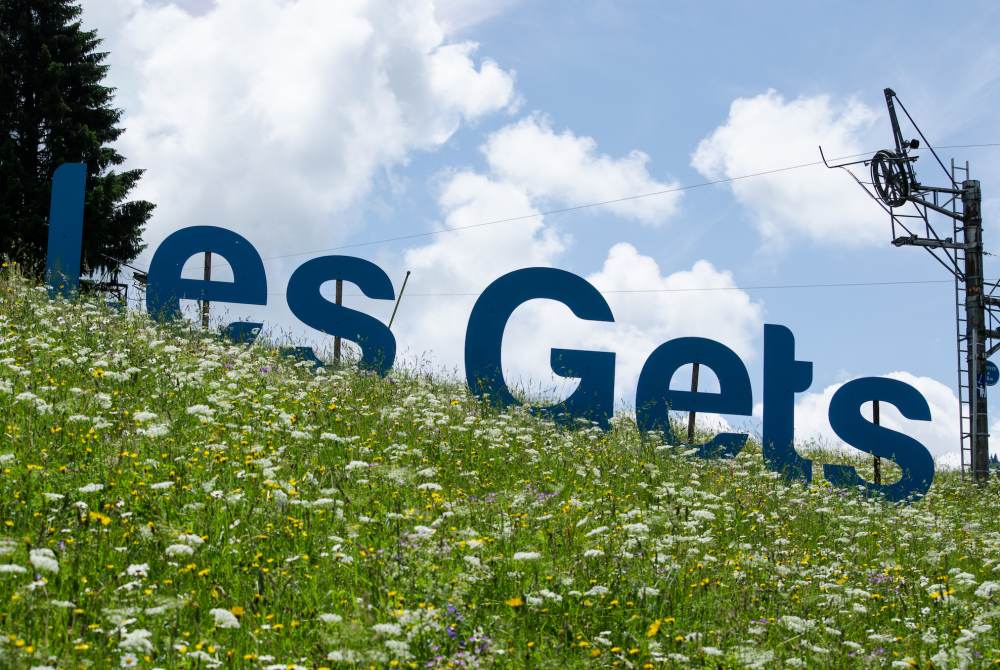 New events to discover this summer
Alambike, the first edition of the 24-hour charity mountain bike relay
On 4 and 5 September 2021, Alambike event will bring together teams of 4 to 8 mountain bikers from all disciplines (from classic to electric) ready to take turns for 24 hours with the aim of covering as many kilometres as possible during this time and collecting donations that will be given to local charities. The route will follow the Cross-Country Mountain Bike World Cup events route and the future World Championships route in 2022. A festive event with numerous activities, entertainments, concerts, drag races, will take place in the village alongside the mountain bike relay. This will clearly be an exciting event.
A new organisation at the head of the Trail des Gets
For the 2021 edition, the Trail des Gets is getting a new look with a new organisation in charge of the event. New races are being introduced with races for children (3km for the benjamins/minimes, 1500 m for the poussins, 800m for the éveils), a vertical run, and a new challenge: 400 D+ loop to be completed as many times as possible within 4 hours (descent by gondola). Of course, 3 adult races will be offered with revised routes: green trail 11 km, blue trail 21 km, and red trail 35 km.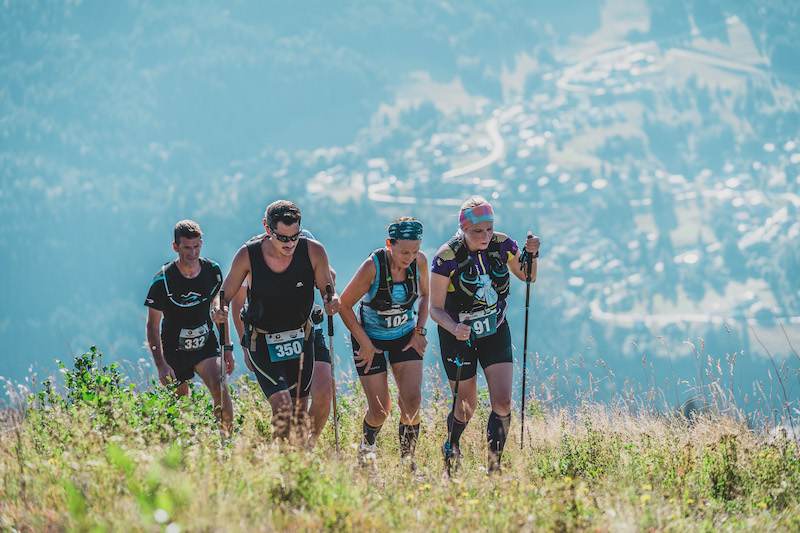 Ski lifts: more days for more fun
This year, Les Gets will have the longest open season ever with lifts running for the biking and hiking for 96 days. From 28th of May 2021, the Haute-Savoie resort will open for 3 weekends of 3 days from Friday to Sunday, first time in Les Gets. The total opening will take place from 18th June 2021. And this year, the Geneva fast will be honored with a special opening from September 9th to 12th. So you can enjoy it until the end of the summer.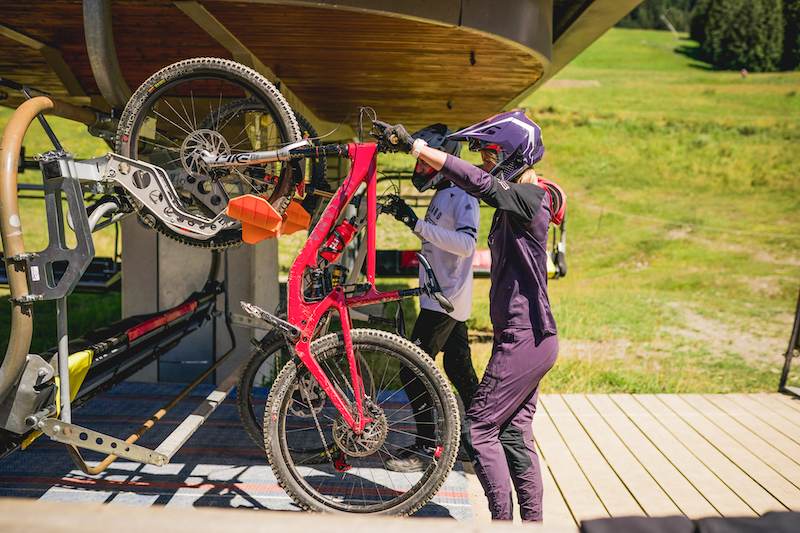 New banks and a water playground for the Lac des Ecoles
The swimming Lake of Les Gets is having major improvements - new banks are being constructed which will make the lake much better for swimming. This is a favourite leisure area for holidaymakers and is particularly popular with families.
Whether you are a fan of sunbathing on the large grassy beach, you enjoy barbecues, or you are a fan of the Wibit park (inflatable games on the water), you are assured of a good time. For sports enthusiasts, there are multi-sports and beach volleyball courts, fitness modules, ping-pong tables and recreational play areas. Swimming is supervised by lifeguards and the lake is accessible on foot, by GetsLib' (self-service electric bike from the station) or by free shuttle.
New: In addition, for the arrival of summer, the Lac des Écoles has been enhanced with a new recreational area that will delight the youngest with modules and crazy water jets. Something to splash around in and cool off on hot summer days in Gstaad!
Open every day from 25 June to 29 August 2021.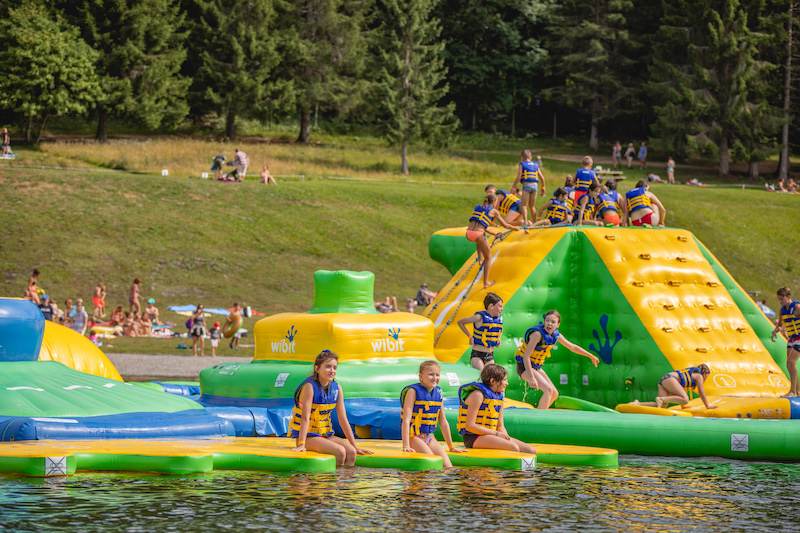 Something new on the plate
Food lovers are not be left out, we have 3 new restaurants in Les Gets for this summer:
La Bokka - Italian
A new Italian restaurant is opening in the heart of the resort, it is decorated in the colours of Italy in a trattoria's atmosphere. Chic, trendy, and up to date, La Bokka will be the place to be for antipasti, arancini, traditional pizzas, Italian pasta in all its forms, all cooked by a chef from southern Italy!
Les Petits Sablés, during a break or at snack time
For those who've cakes treats, Les Petits Sablés will welcome you with its delicious cakes, grandma-style pies, gluten-free pastries, all made to traditional recipes. The tea room also offers a beautiful wine cellar to accompany your savoury snacks at lunchtime.
Le Velvette - eating whilst also chosing furnishings and decorations!
New concept store in the resort, Velvette is a contemporary place in the heart of the resort, offering brunch and dinner with tasty food. Homemade pies, original dishes, wood-fired pizzas, everything from superb furnishings to chic and colourful decor is for sale at Velvette.
Don't wait any longer to join us this summer, Les Gets is the ideal place to recharge your batteries and enjoy all the mountain activities!
Photo credit: Les Gets Tourist Office - Valentin Ducrettet / Manon Guenot /Mel Carle

Chalet Grand Togadere - Large Family Chalet, 7 bedrooms, close to the Perrières Piste and Lift

22

7

6