Les Gets - New 7 Seater Land Rover for Chalets1066
27 October 2012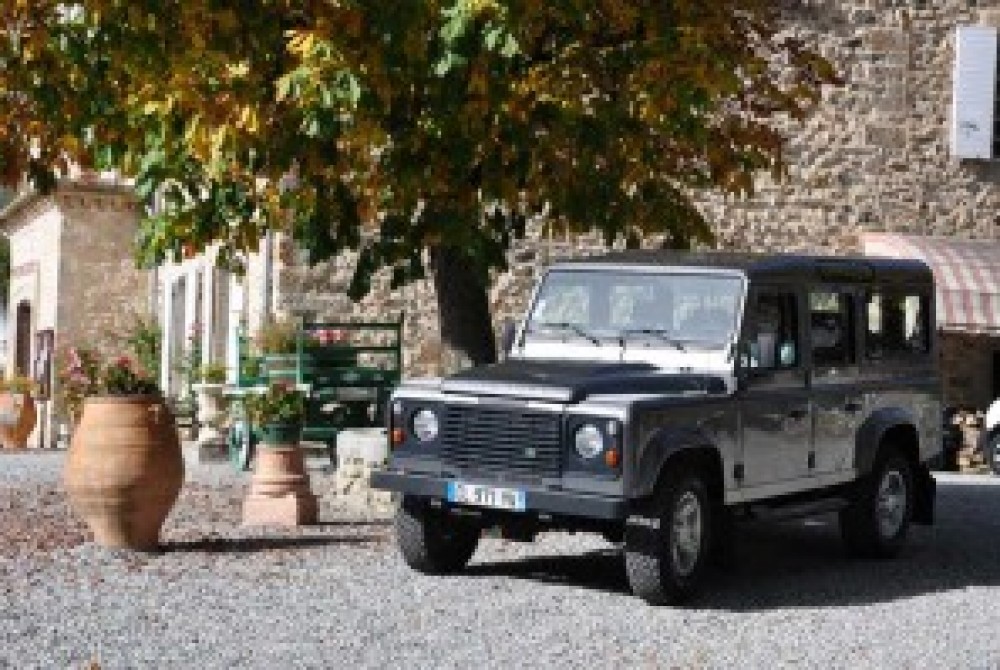 Over last weekend, we collected our new vehicle - a Landrover Defender - from the main dealer in Gap and drove this to Les Gets. We will now be sure of getting around Les Gets in even the worst possible winter conditions.
Collecting the Defender was quite a 'mission' – we left Maidenhead in the UK at 04.15 on Friday morning for Gatwick – we flew to Marseilles – as this is the closest airport to Gap – and then picked up a hire car. The weather in Marseilles was like a warm English summer day.
We arrived at the garage in Gap just after lunch – it took until 5.00 to deal with the paperwork and also for them to give us full instructions in using the 4 wheel drive – unlike modern 4 wheel drive cars, the Defender is fully mechanical and so is more reliable. The Defender had had a full service, one owner, it has only done 72,000 km, it has a full service history, the 7 rear seats have been hardly used and we are also having a ski/board carrier fitted to the back.
When we came to leave, we could hardly move due to the traffic. Our original plan was that we would stay in Gap overnight, we had not bothered to book a hotel, we thought that to the end of October there was bound to be some availability. However, when we got there we found there was a marathon race on and all the hotels were booked up.
So...we decided to head to Les Gets, as it was not 'till 6.00 that we left Gap, we stopped at a couple of hotels on the way – they were either grotty or full – by luck we found a Chateau with one room free.
The Chateau was originally a beautiful thirteenth century castle – with many or the original features including original slabs on the floors. The service was outstanding, our bedroom was massive, in fact at first we were worried that the bathroom and toilet were shared, then we realised that we had our own staircase and corridor! We could not recommend it too highly.
When Ben first drove the Defender, it was as though he had been driving it for years – he had spent a lot of time in Afghanistan driving armoured Defenders.
We are now delighted to have a vehicle which is comfortable for our clients, is very safe and will also get through the worst possible snow conditions.
The picture was taken last Saturday, just before we were leaving the Castle, with Sue in the driving seat.
A selection of our accommodation