25 February 2022
Les Gets - Why spring skiing is always a good idea !
Many of you might think that spring skiing isn't really great, we imagine: poor quality of snow and a lack of life in the village. However there are many benefits to taking a spring ski holiday. The days are getting longer, day time temperatures higher (night time can still be just as cold) and Les Gets strategic location in the heart of Les Portes du Soleil has many benefits. Let's have a look at everything Les Gets has to offer in Spring:
A thin snow layer does not necessarily equate to poor piste conditions:
Since the base of the pistes in Les Gets is grass, the snow pack can more easily be more easily maintained and can last longer even when temperatures are getting warmer when compared with the higher resorts which can have large boulders under the piste surface.
Les Gets Infrastructure helps ensure good pistes to the end of the ski season
Les Gets has invested considerably in infrastructure so that the snow pack is preserved longer and artificial snow can be produced, this includes new: reservoirs and many, many snow guns and blowers.
Lower Cost and shorter queues at the lifts
Besides great conditions, total costs are less. Accommodation is a lower price, you can have short stays and the ski passes are less expensive to the end of the ski season. More-over, if you are one of the lucky skiers who can avoid school holidays, you will see your waiting time at the lifts minimal.
Quick access to higher resorts
Starting from Les Gets you can easily access higher resorts for example Morzine-Avoriaz whose heights can be up to 2'466 m.
Try Ski Touring
With the sunny days coming, the weather is ideal to try some ski touring with an instructor. He will be able to show you un-touched routes where there is amazing skiing away from the busy pistes.
Sunny Exposure
Les Gets has two main mountainsides - the Chavannes and Mont Chery, these have a sunny exposure all day.
A strategic location in the heart of Les Portes du Soleil
Les Gets is part of one of the biggest ski resort in the world: Les Portes du Soleil, which feature is to be a both french and swiss ski resort in the Alps, only 1h drive from Geneva airport. This means you can easily get to other resorts should there be any issue at Les Gets.
Credit Photo : Amina Carpentier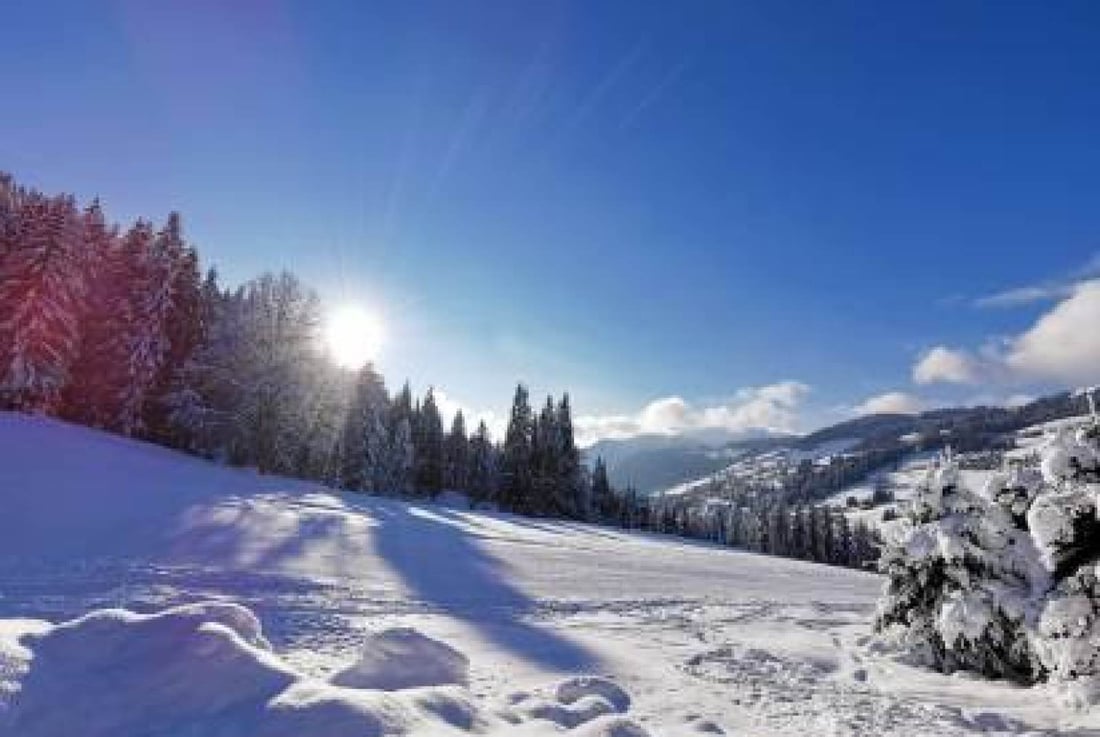 Let's celebrate spring in Les Gets with music !
With sunnier and longer days, we all love to relax on the terrace whether on the front de neige, directly on the slopes or in the village. Our shops, restaurants, hotels and bars are all excellent, do take time to stroll around Les Gets.
The tourists office continues to offer various activities for kids and adults : pottery, recreation areas, playgrounds, museum and exhibitions…many tailored activities are also possible thanks to the actors of the resort : Yoga, fatbike, wellness and spa,… to please everyone in the family !
Party in Les Gets ! Starting with the Rock the Pistes Festival, this takes place in March and has been popular for more than 10 years. Many concerts are organised in the whole Portes du Soleil area on the slopes or in the heart of the resorts. Rock the Pistes have seen many international and French artists in previous years, these include: Charlie Winston, Lily Wood and the Prick, Offenbach and many others. In Les Gets, we also have more intimate music sessions often with a backdrop of breathtaking sunsets in wonderful hidden places while listening to jazz : this is what the Spring Lounges Music Festival is made of !
Credit Photo : LesGets.com Mel Carl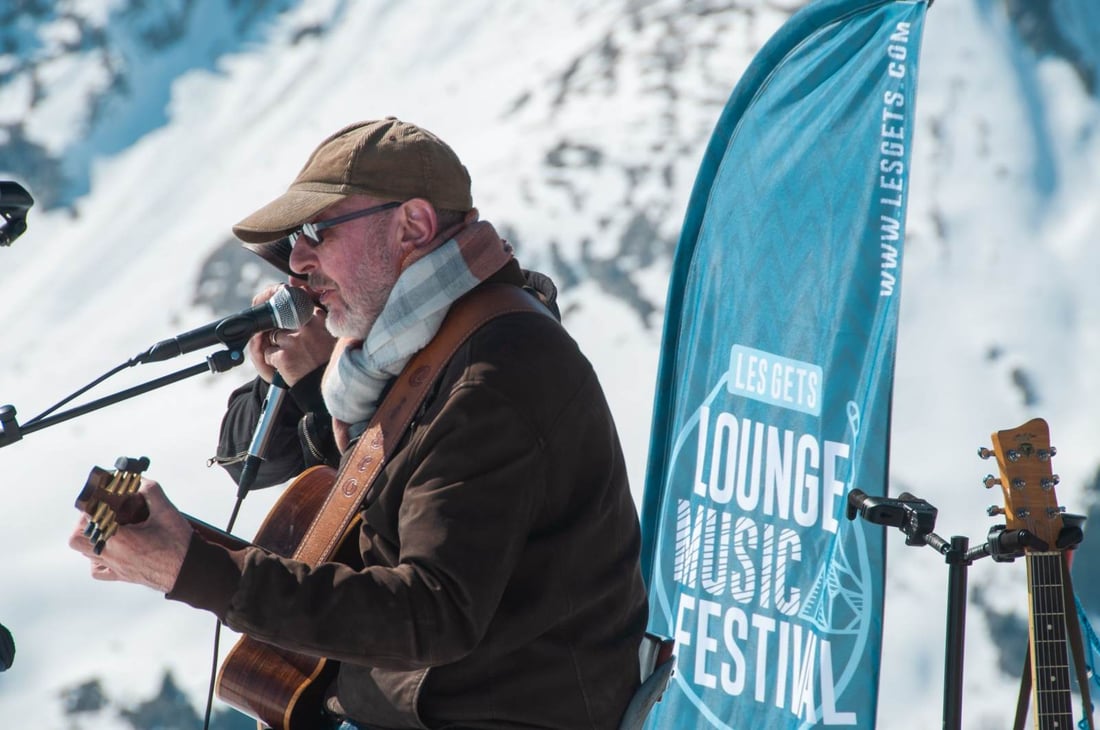 Alta Lumina Les Gets : an enchanted night walk
Alta Lumina is open during all Winter season, but obviously we think it's more pleasant to enjoy this beautiful show on a sweet spring night ! it was first opened in 2020 and is next to the Lac des école in Les Gets, Alta Lumina is a unique experience (in French and English) where you follow a balloonist around an illuminated path in the forest. A real delight for the eyes and ears, a fairy place that will take your breath away!
Credit Photo : LesGets.com/Moment Factory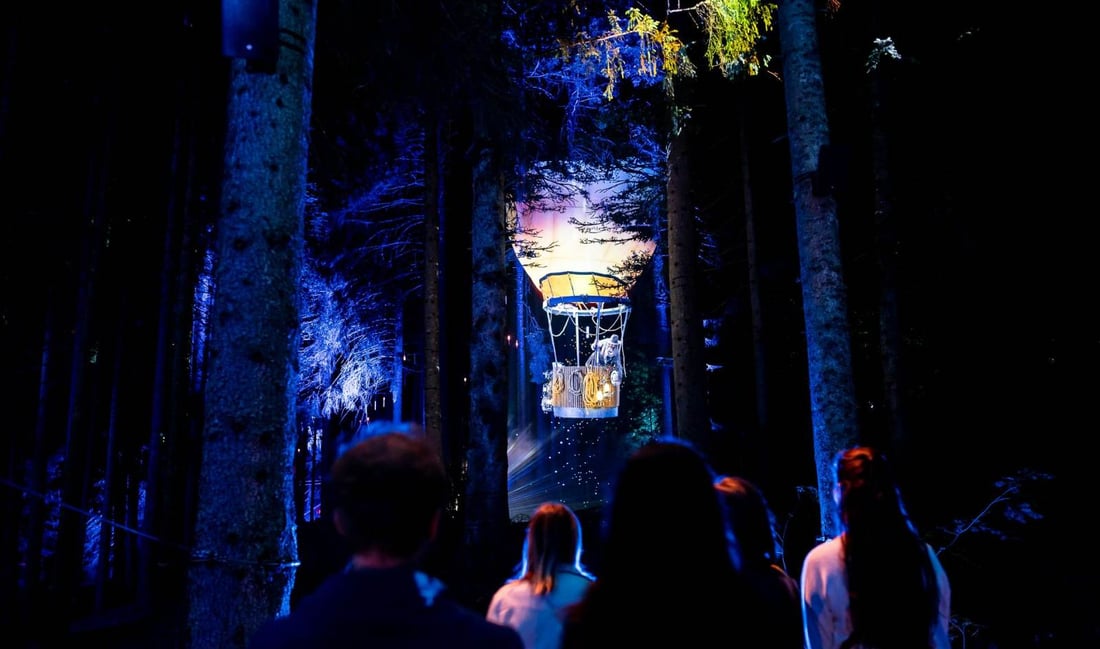 The perfect match between vitamin D, good deals and good skiing conditions
Finally, spring could definitely be the best time to visit Les Gets, with beautiful and long days starting with a breakfast « en terrasse » and some fresh « croissants » before surfing the slush until mid day. Having lunch in a « restaurant d'alpage » on the slopes, while working hard on your tan to prepare your skin for summer ! You will enjoy to chill out with an acoustic showcase in the village, sunbathing in the last ray of evening light, drink in a hand to cheer you up after such a tough day ! To finish : a cheese fondue, a classic dish in Haute-Savoie that locals are enjoying all year round !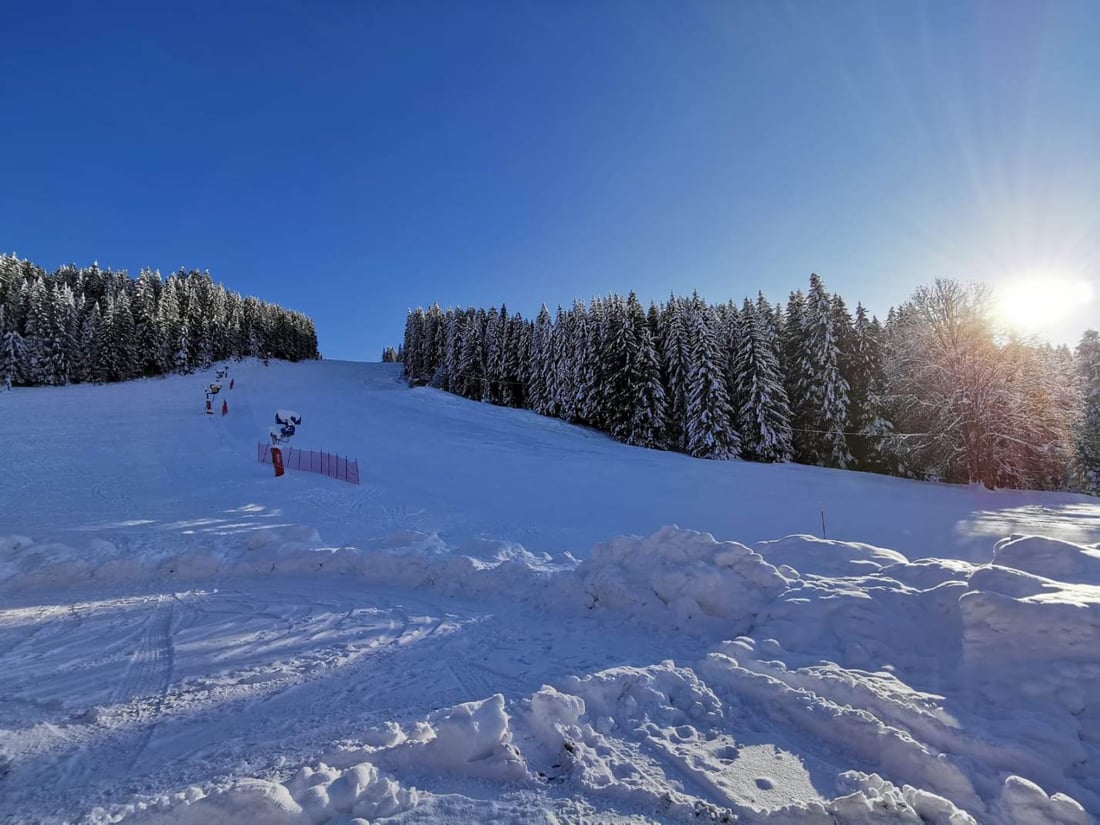 Apartment Edith - Light, airy apartment with fantastic views of Les Gets. Ski back route and bus stop outside

7

3

2

Chalet R'Mize - Very spacious chalet with hot tub and sauna, wood burning stove. Close to the lifts

8

3

2


6

3

2