Les Gets - Summer - Lounge Music Festival 2018 - Report
13 August 2018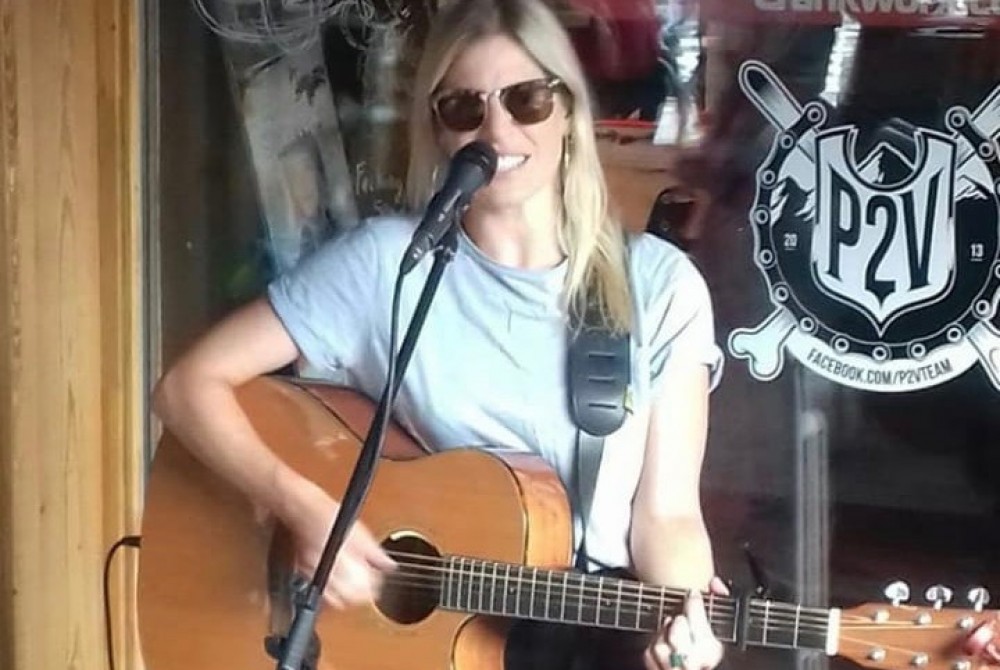 The Lounge Music Festival is a summer highlight. Now in its sixth year, this free festival that features over 50 concerts throughout the two weeks, is a huge attraction for locals and visitors.
Each August the village abounds with musicians from far and wide and the varied programme has something for all tastes. I always look forward to reviewing the line up of musicians and choosing my favourite genres. This year I made sure to catch Australian folk singer Coby Grant playing at the Le Barbylone bar in the heart of the village. Her set started at 7pm and the evening was perfect, with the sun shining down. I first saw Coby perform three years ago in Les Gets at the third Lounge Music Festival and her wonderful performance ensured that I am a life long fan. Coby is from Australia but she performs all over Europe, especially in Germany. She has recently secured a recording contract and has released a couple of albums.
Coby performs a mixture of her own work as well as cover versions of songs that are her favourites. She is a talented guitar player and her easy going performing style makes her a firm favourite. Coby always engages the audience and is very comfortable chatting to her fans.
Her style of music is called Pop Folk and is quite unique. Her original music is based largely on her own experiences and is easy to listen to. People strolling along the street stopped to listen and the crowd was thoroughly entertained.
Later in the week I caught the tail end of a wonderful performance by Eleven. Her music is very soulful, with a jazzy twist and her voice is superb. The warm summer evening was filled with the sound of Eleven's stunning rendition of her new single called Free Your Soul. People were drawn to the music and sat on the pavement and leaned against the flower boxes and listened to the show. Inspired by the great Afro-American figures of hip-hop and soul, the English-speaking Eleven goes beyond genres to take the audience into her neo-soul universe. Bass, keyboards and guitar... these are all the tools that the beat maker Herman Shank uses on stage to accompany and highlight the richness of the musical universe of Eleven.
Strolling along the main streets of the village I was spoilt for choice. From Reggae to Jazz to Hip Hop - there was something to suit all tastes, as well as the excitement of listening to something out of my usual comfort zone.
The picture above is of Coby Grant and below of King Crab ( performing at Notes Gourmand last night).
Gillian Minogue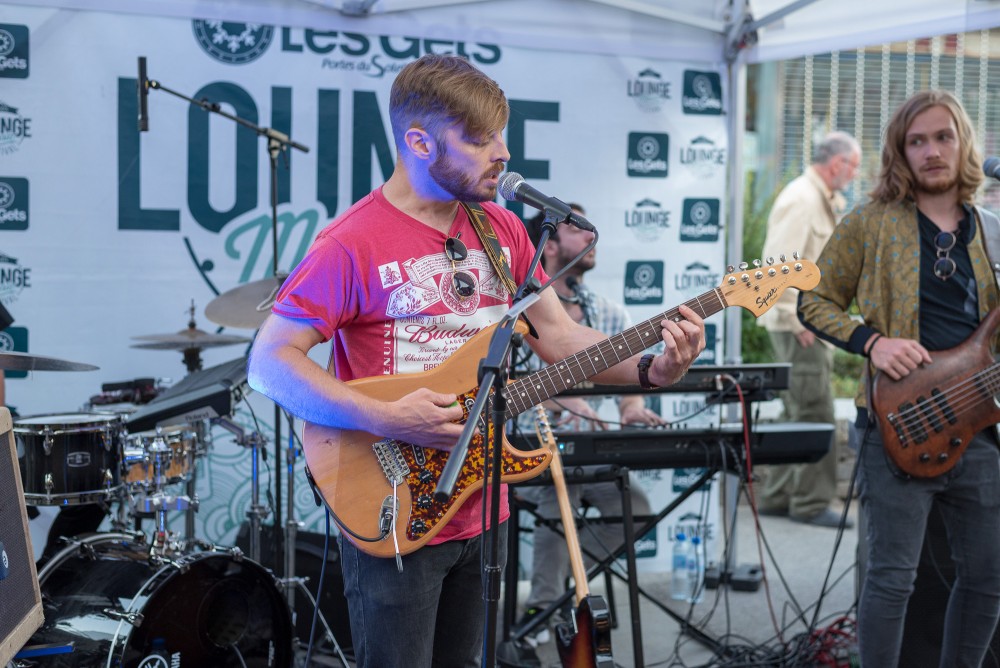 A selection of our accommodation