Amazing weather and fresh snow this week-end - Les Gets
17 January 2021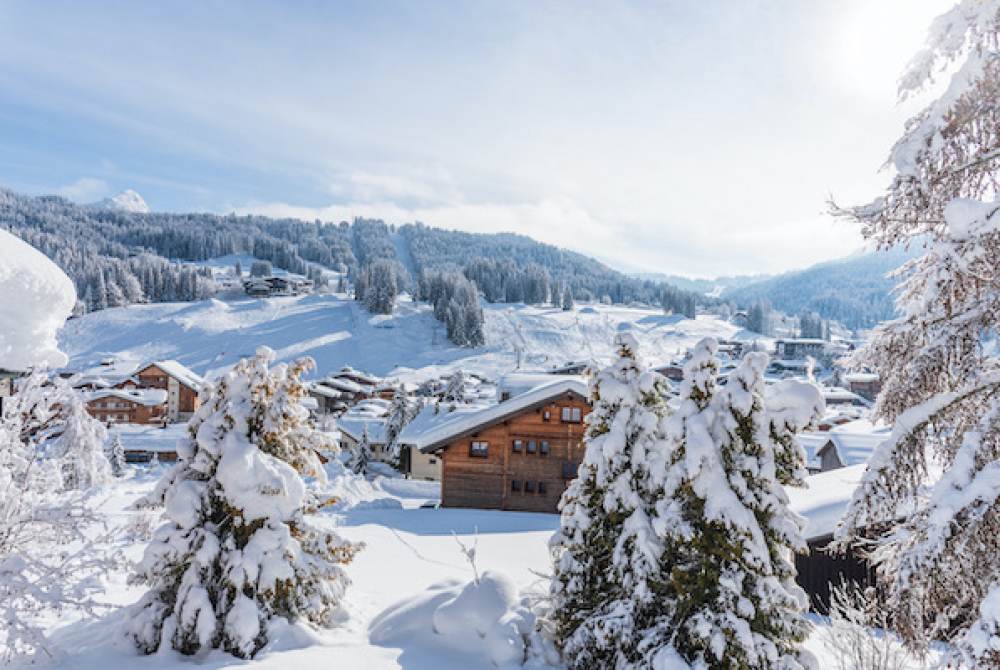 This weekend the conditions in Les Gets were unbelievable with sunny weather, blue skies and fresh snow covering the village and the mountains. A real treat for the eyes.
Yesterday, Mark took the opportunity to take a few shots of the village and mountains to show you the fantastic landscape we have in Les Gets at the moment. We know you miss the mountains as much as we miss you.
We wanted to share these pictures with you, as we wanted to show you the beauty of Les Gets, as it is at the moment, and to give you something to look forward to for when travel is possible.
Whilst there are some French visitors in the resort, everyone in the village is missing our regular visitors from the UK.
We hope to see you again soon or next winter.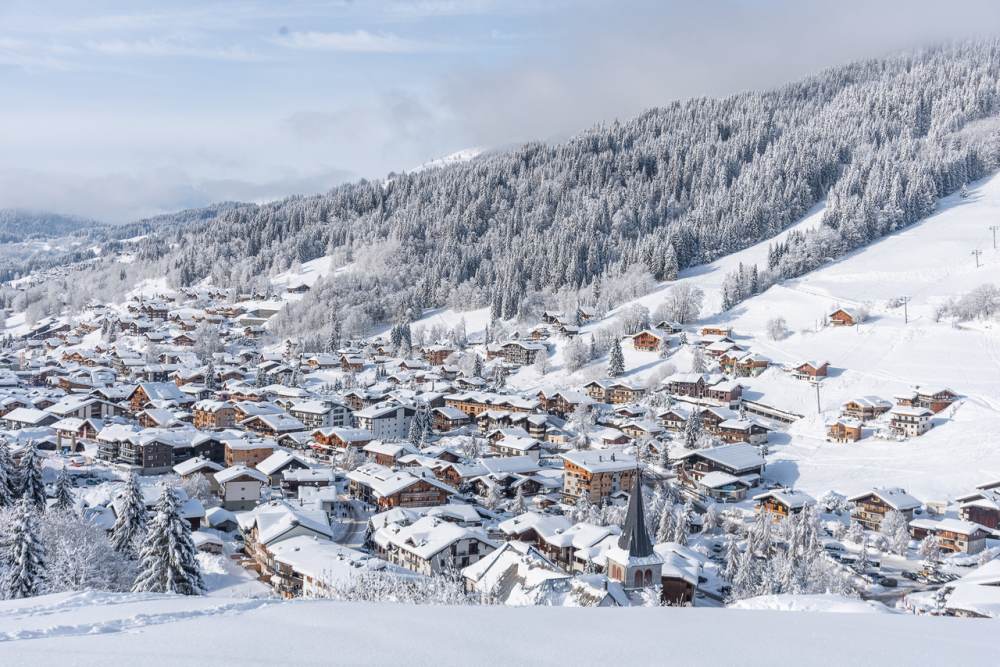 Overview of the village, a real postcard in front of our eyes.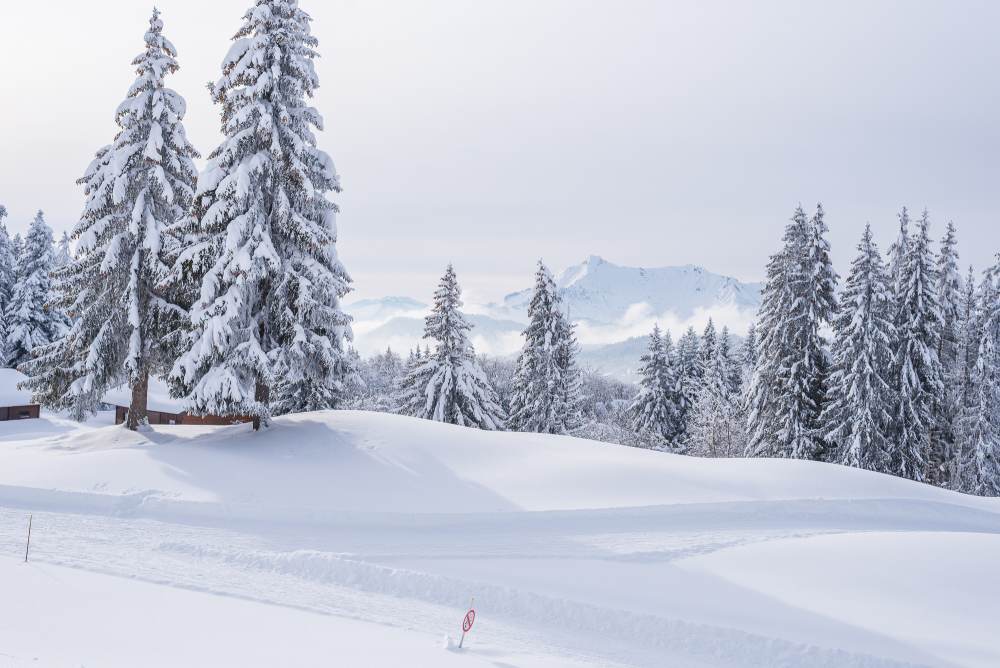 Magnificent panorama behind the Nordic ski slopes on the Les Folliets golf course side.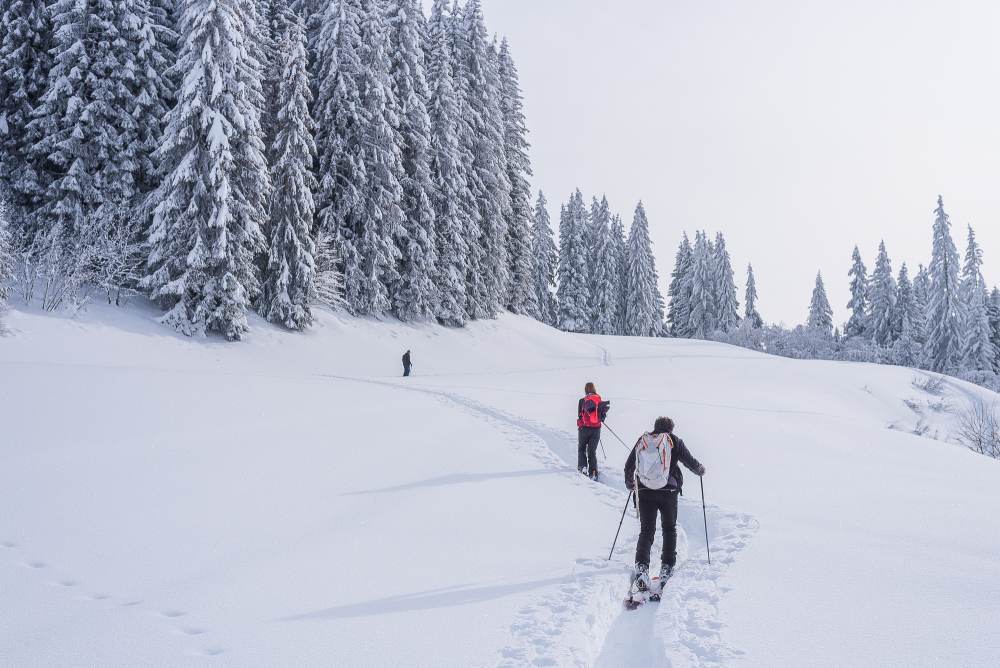 Ski-touring is a fast-growing sport this year with the lifts unfortunately closed. This was taken where the Les Gets golf course it, just up from the Petit Ourse Cafe close to the Naboor lift.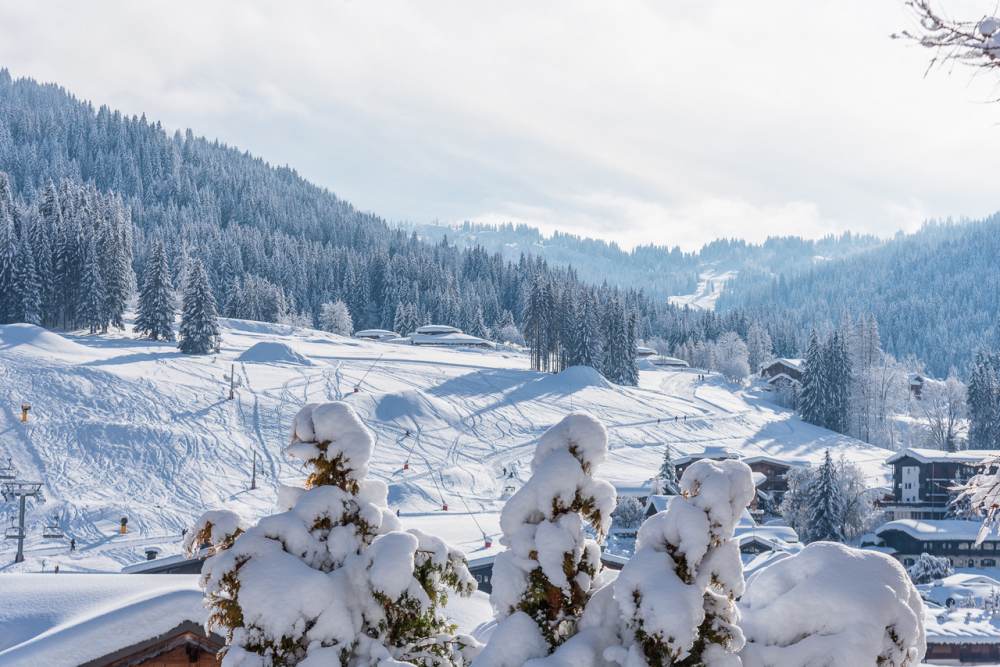 View from Mont-Chéry side on Chavannes side with an incredible quantity of snow on the trees.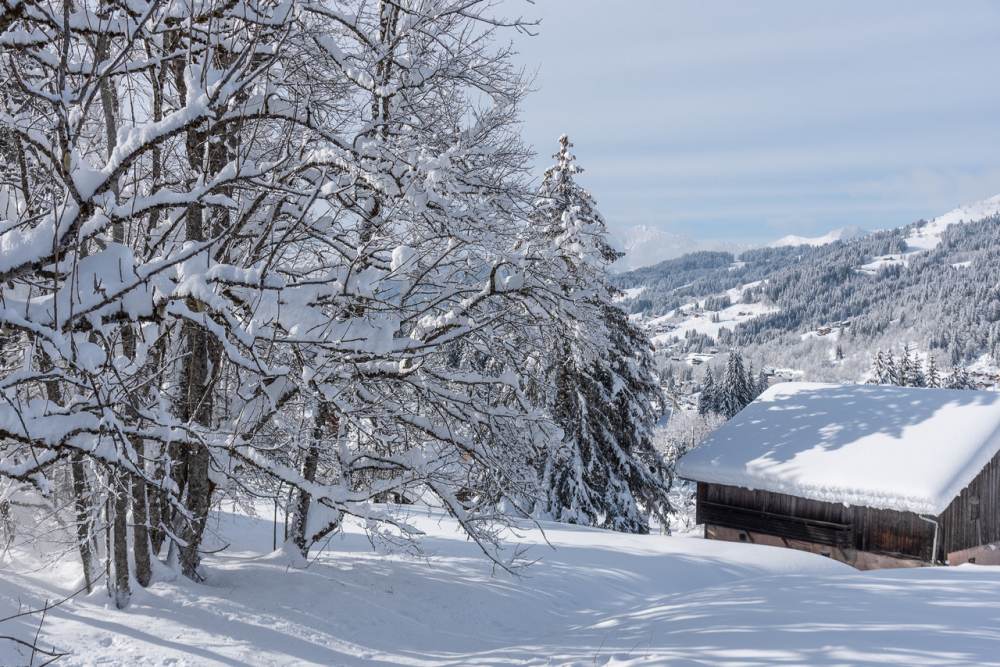 Taken from the Gibinaz area.