Chalet Le Lapye - The experience of a ski family holiday
31 January 2013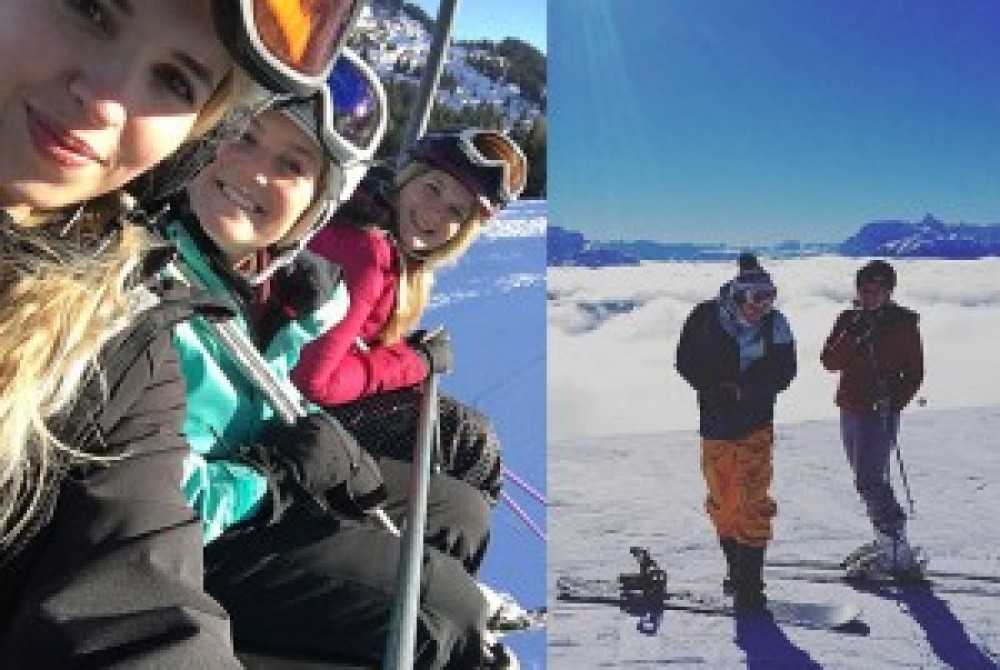 Saturday:
We had a warm welcome when we arrived at the chalet La Lapye. That evening we used a bus about 30 meters from the chalet to go down to the village and collect our passes. Our rental skiing gear was also already in the chalet waiting to be tried on. Ski mobile then phoned to take any details about how well things fitted. They returned first thing in the morning to fit us with helmets and to bring other boot sizes. In the evening we had a lovely dinner and got to know the other guests. We are sharing the chalet with five other guests, all of whom are extremely friendly.
Sunday:
Our first day of skiing! We got a lift to the slopes and joined our respective ski school classes for my mother and myself. We send the men off to ski by themselves as they are really good skiers already. We all met up again at lunch time for a chocolat chaud. In the afternoon my mother got an earlier lift back to the chalet, while the rest of us continued skiing until the end of the day.
Monday:
Muscle ache day! I'm finding the hearty breakfast at a fixed time in the morning is a real bonus. I have found in the past that willing yourself out of bed and onto the piste is one of the hardest chores of the day! So far we spend every day after dinner chatting for ages with coffees and wine. The dinner was always very nice, which is especially important after a long day of skiing. We also have a really sociable time returning from skiing in the afternoon when everyone is having some of the cake that is left in the chalet and we all have coffees and teas.
Tuesday:
Today we decided to ski on Mont Chery which is directly opposite to the main Les Gets ski area. Possibly not as atmospheric as the other side, however, the pistes were empty. The Marmottes is a red run that leads to L'encrenaz, the other side of the mountain; there is a delightful restaurant to have lunch.
Wednesday:
Last night it was Chef's night off which meant that we could sample the local cuisine in Les Gets town centre. A meal at L'Outa, a traditional French restaurant, was a fantastic end to the day. Though marginally expensive the food was just to die for! We could have been in a Michelin star restaurant.
Thursday:
Today, we decided to embark on an expedition to Avoriaz, which is possible with the Portes du Soleil ski pass! It took just over an hour from the bottom of Les Gets . It was necessary to ski down to the bottom of Morzine and take the Super Morzine bubble from the other side of the village. There is a convenient shuttle service between the two lift stations. The pistes in Avariaz are highly recommendable, and it is possible to ski on to the Swiss resort Les Crosets, but don't leave it too late to head home as it is quite a trek! This evening we lit a log fire and enjoyed our meals in the warmth.
Friday:
Our last day of skiing! Today we repeated some of our favourite ski runs. Chamossiere was my highlight of the day; at 2002m we had spectacular views of the fluffy cloud filled valleys below. We repeated the Arbis red run four times!
On arrival at the chalet, we were greeted by homemade chocolate biscuits. It was just too irresistible to sit on the sofa and put on a DVD with a hot cuppa to regain some energy!
This evening chef cooked guinea fowl! It was the first time for all of us to try this, so we were quite curious. We found it very nice and would definitely eat it again, especially since it came with a lovely apricot sauce.
In retrospect, the skiing conditions have been wonderful all week. Thank you Chalet 1066 and Les Gets for a very memorable and enjoyable holiday.
A selection of our accommodation