23 July 2019
Morzine - Feedback and pictures - Harley Days
Love them or hate them, you cannot ignore the spectacle that is Harley Days.
Around to 20 thousand people and 10000 Harley motorbikes descend on the alpine village of Morzine riding Harley Davidsons during Bastille weekend. The event runs for three days ending in a spectacular firework display at midnight on the last day, Saturday.

Harley Days started on Thursday 11th, with many bikers arriving days beforehand, to enjoy the wonderful mountain scenery that we have here in the Haute Savoie and to take part in activities from zip wire rides to blow up assault courses on the lake in Les Gets, to the goat village at Linderet and paddle boarding on Lac Montriond.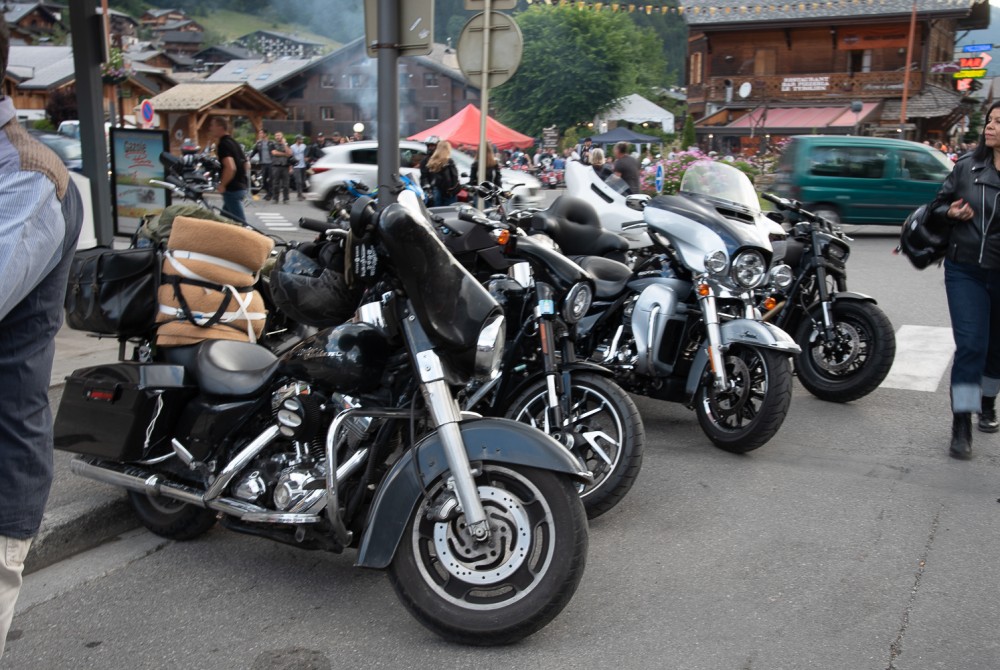 The valley echos to the thump of Harley v twins which cruise the little mountain pass roads on tours organised by the Harley Days festival committee, bringing them to the historic village of Yvoire, with its silver church steeple glinting in the sun on lake Geneva, or Chamonix to ride the Aguille du Midi cable car and perhaps stand on the glass floor at the top with a thousand meter drop below you.

There are hundreds of stalls selling motorcycle memorabilia, helmets, t shirts saddle bags and the like. There is even a huge wall of death where you can watch these dare devils whizz around on ancient Bultacos at crazy speeds!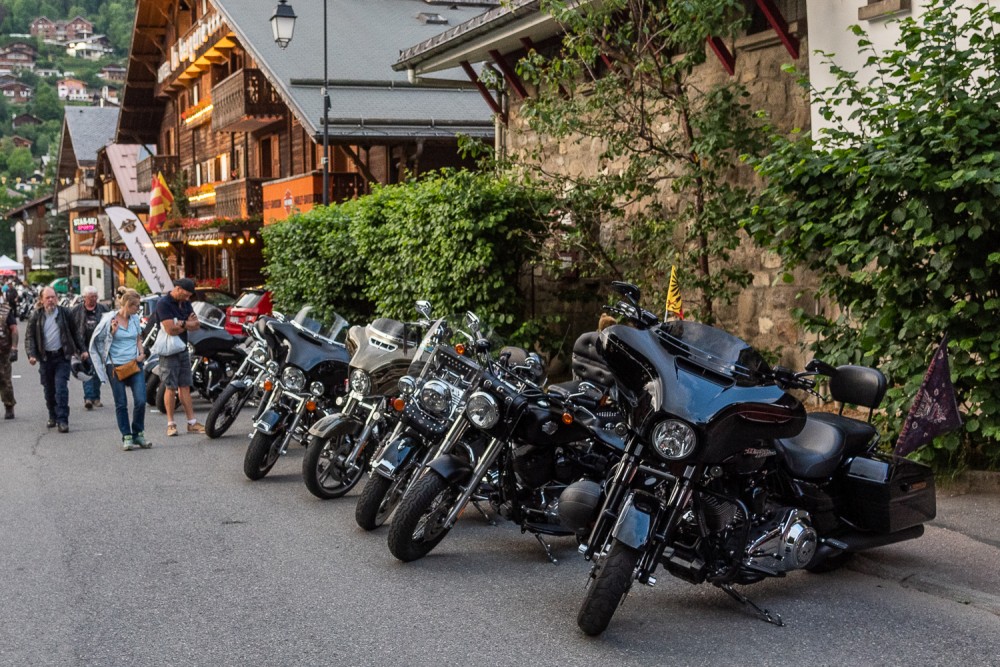 There is also the Harley bar which is constructed for the purpose and has a stage which plays live music all day. Speaking of music some of the biggest bands in the world have played at this biannual event, Status Quo,Toto, Simple minds.......all free, yes free! This year was no exception with Supertramp playing on Friday night and Australian Pink Flyod on Saturday, all you have to do is turn up! Headlining bands are one thing but its the obscure other bands that really make it, particularly the Rock Box Orchestra, a French group with a full orchestra behind them and electronic instruments up front absolutely fabulous.

If you possess a motorcycle licence you can take a couple of the up to date Harleys for a spin , again for free. Great fun.
So to cap it off Harley days really rocks, and the only bad thing about it is it's not on every year.
Dave Lynch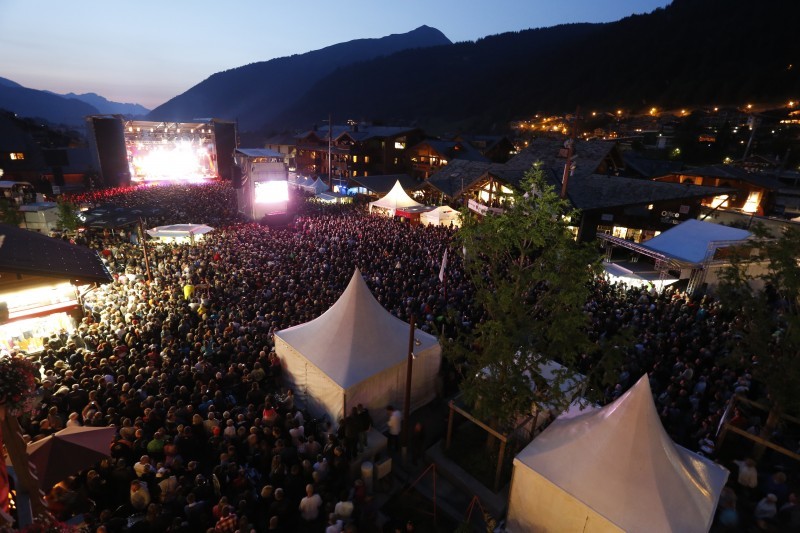 Apartment Edith - Light, airy apartment with fantastic views of Les Gets. Ski back route and bus stop outside

7

3

2