11 December 2018
Les Gets - Pictures of Fresh Snow - Ski holidays
The picture opposite shows the views over the village, and under the Chavannes Express. Temperatures around minus 4 degrees C.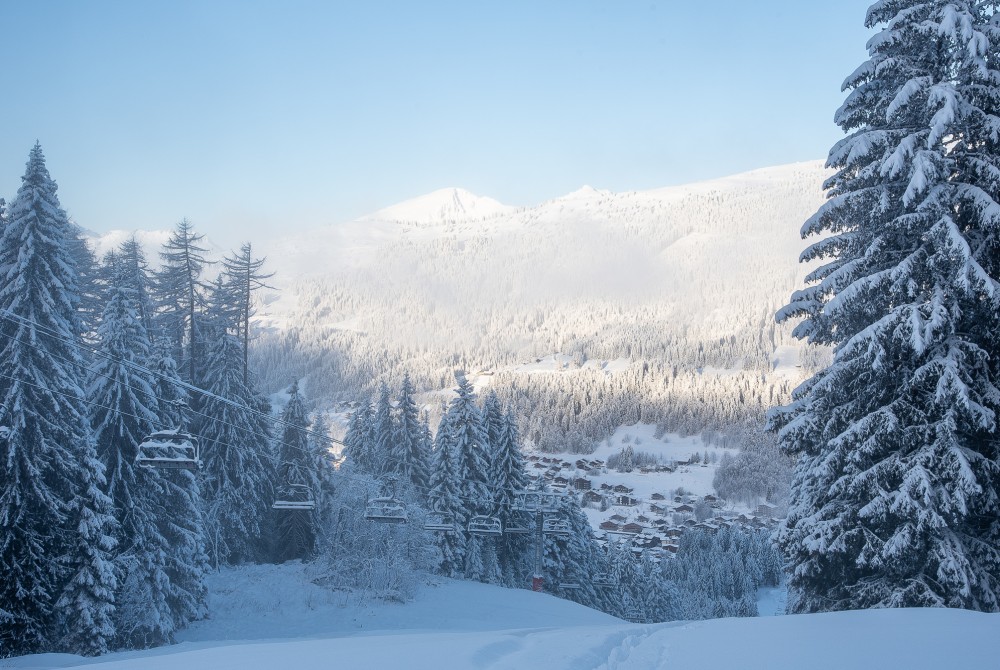 Workmen are busy preparing the pistes and the snow blowers all going at full power this morning.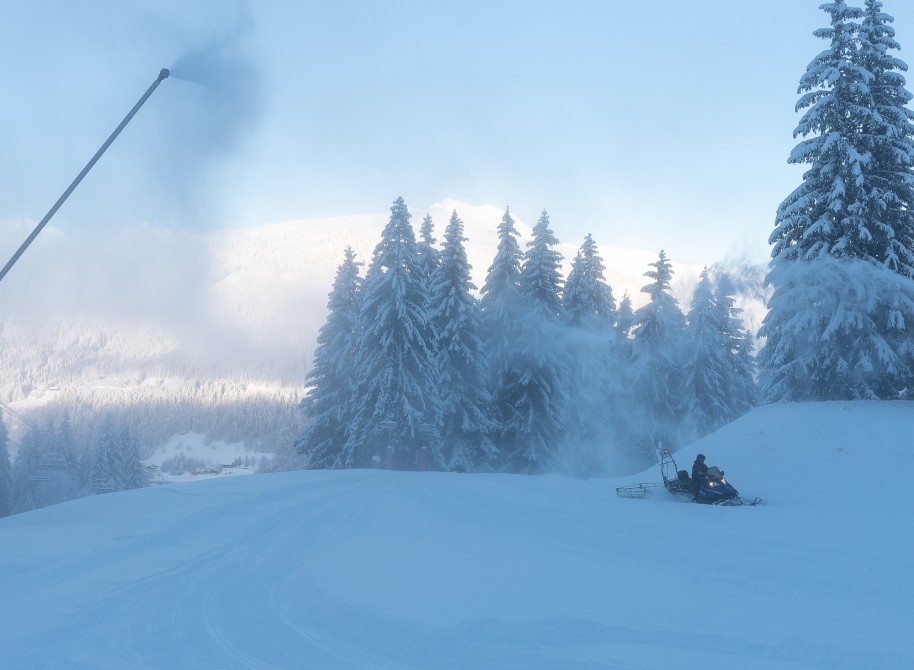 This digger was at the Chavannes mid station!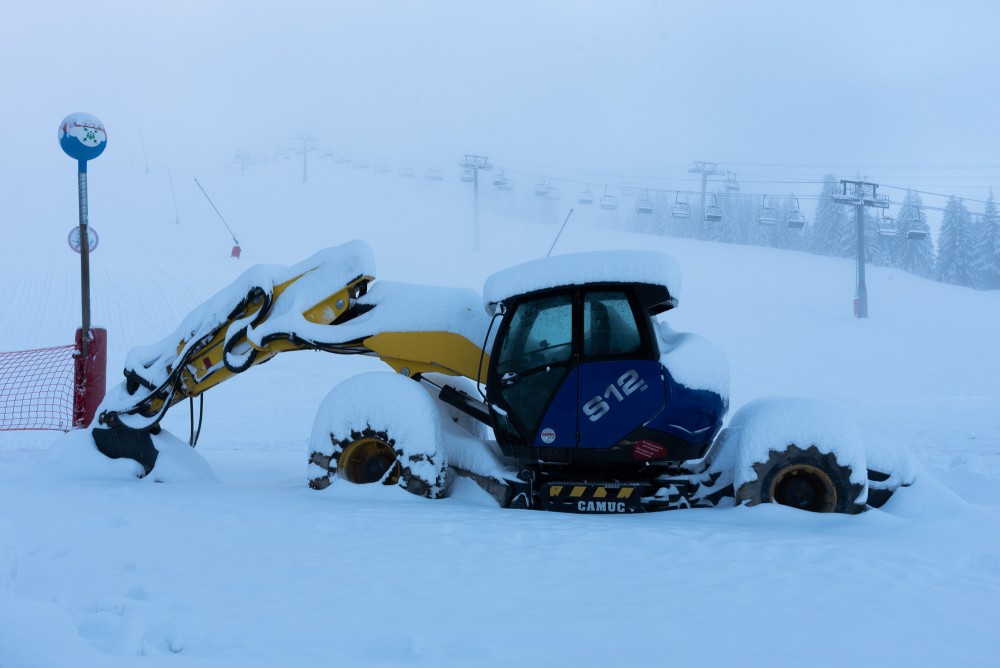 The Chavannes piste - looking a little bleak, but you can see the conditions.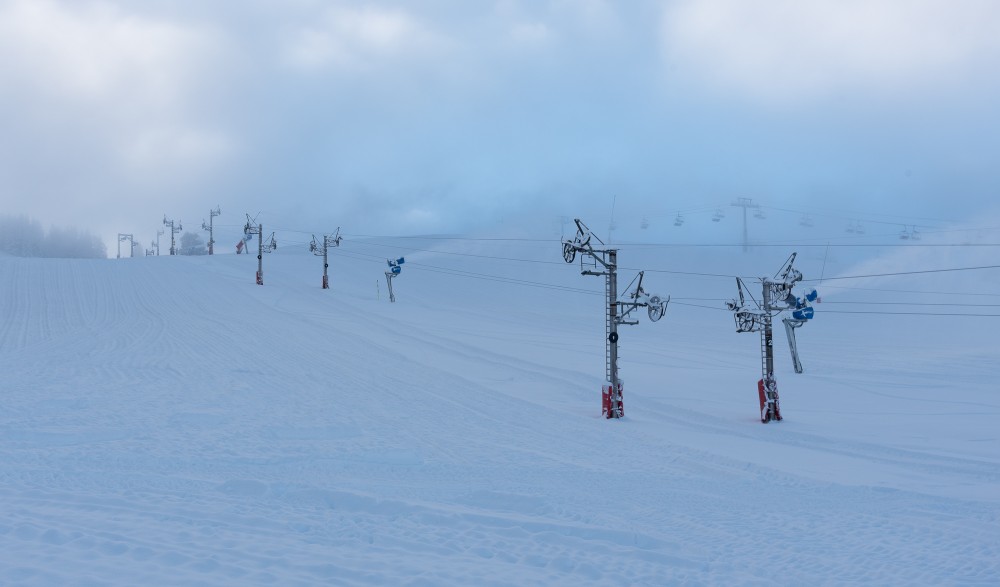 Beautiful views of Mont Chery around an hour and a half after sun rise.
In the distance, Point de Chalune.