25 December 2020
Christmas spirit in the village - Les Gets
What a beautiful Christmas again this year in Les Gets! We have had an incredible snowfall, all the pictures in this blog were taken on Xmas Eve or Xmas Day.
As you already know, Father Christmas lives in Les Gets. Last night, he came down from his hut by the lake to meet the holidaymakers in his horse-drawn carriage and accompanied by his faithful elves. The wonderful snow adds to the magical atmosphere of Christmas, covering the village in a white coat.
The amazed children admired Father Christmas, as he was transported in horse drawn carriage through Les Gets. The snow continued all evening, creating a special Christmas spirit. Lights, magical characters, street dances, entertainment... everything was there for a magical moment before returning to his chalet and preparing Christmas Eve with his family.
After his tour in the village, Father Christmas went back home to finalize the preparations and start his gift delivery tour throughout all the chalets of Les Gets.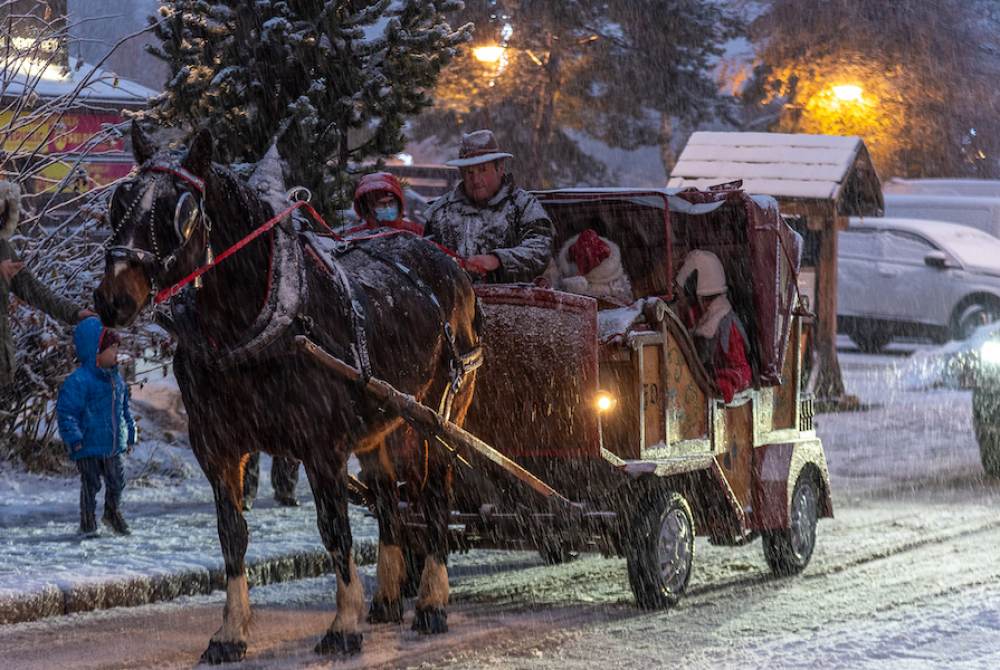 And what is best to celebrate Christmas than snow? This morning, after a lovely Christmas Eve dinner with the family, the holidaymakers have the pleasure to discover Les Gets covered by a beautiful layer of fresh snow. The snowflakes continue to fall gently, offering a real postcard landscape for the festive season.
Children put on their snow clothes to go jumping and playing in the snow, while parents enjoy the view from the chalet's terrace. Everyone is busy, preparing Christmas dinner before sitting by the fire watching the snowflakes fall.
Christmas Day promises to be a busy day after dinner, with the sledges runs ready with fresh snow as you can see on the photo on the left. Families staying in Les Gets will be able to enjoy the beautiful fresh snow throughout the afternoon.
We have taken a few photos during the parade to share with you Father Christmas' visit to the charming village of Les Gets, as well as some shots of the village all in white this morning. The magic of Christmas has once again taken place in our Haute-Savoyard village!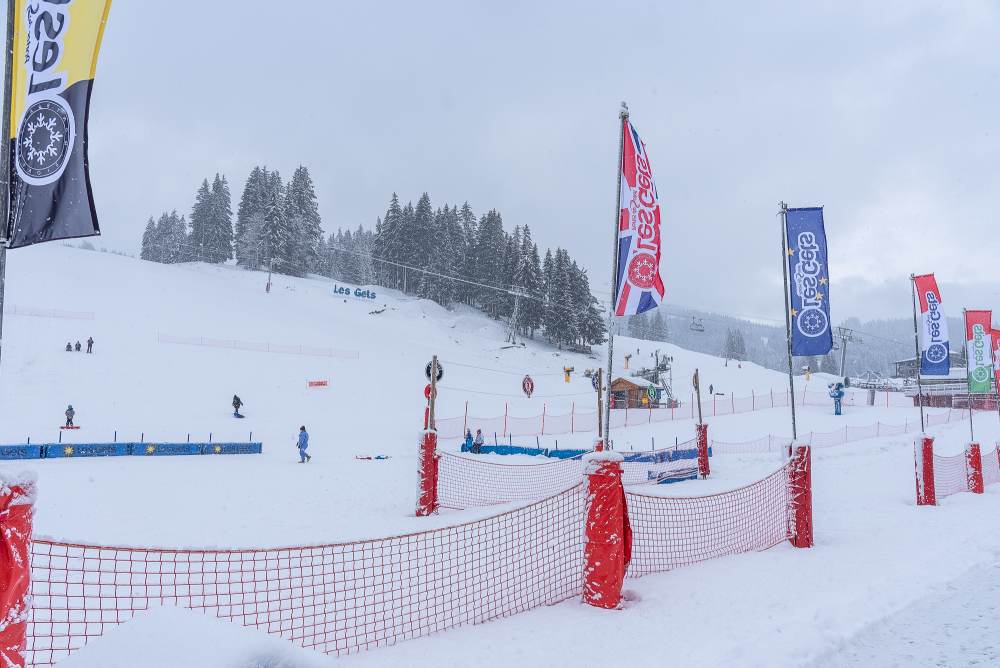 A real street show with beautiful enchanted and luminous characters wandering around the village.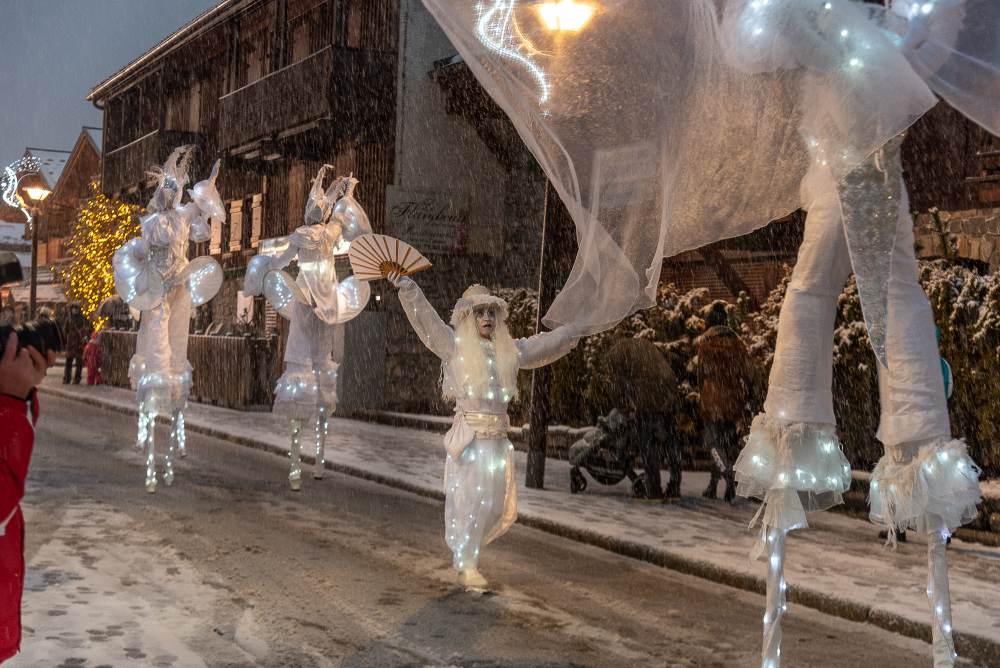 What a positive energy and what a beautiful smile transmitted by the luminous friend of Santa Claus.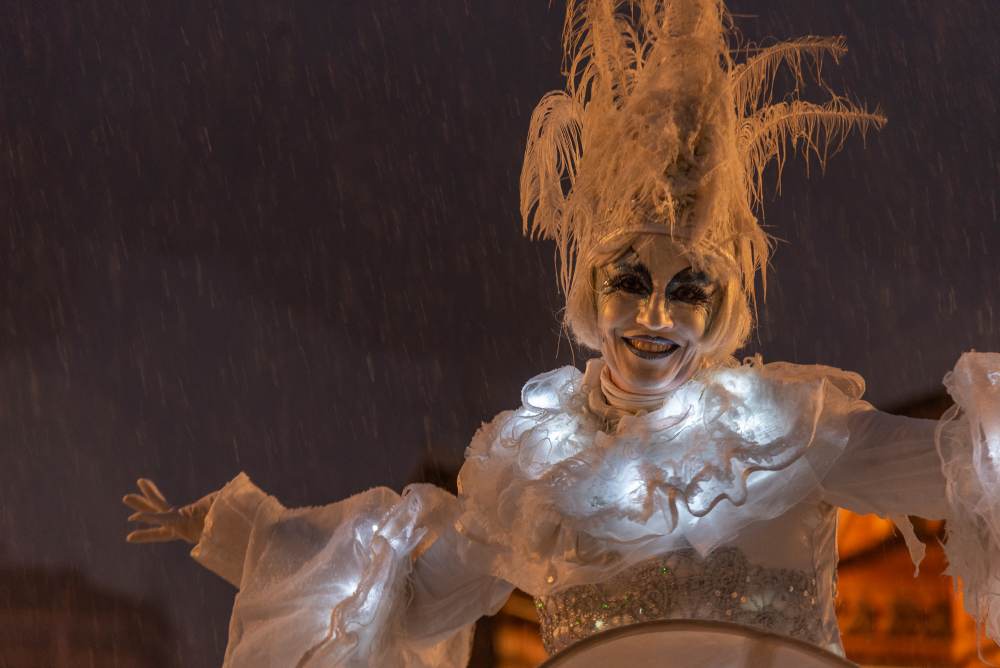 Pause for Santa Claus's friends in the village in their beautiful and rightful clothes.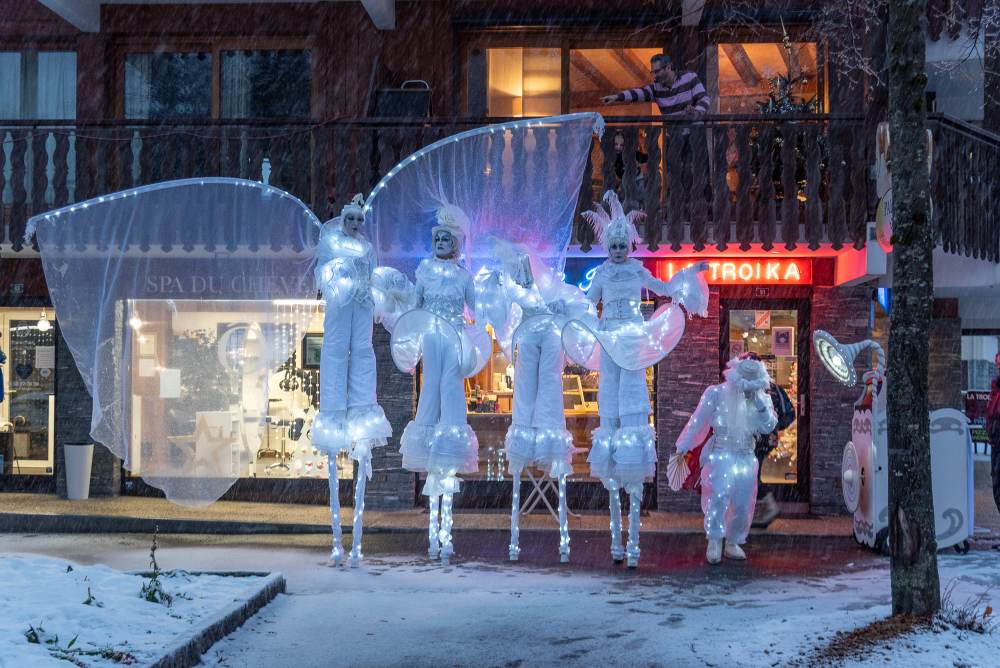 The snow settles gently in the centre of the village.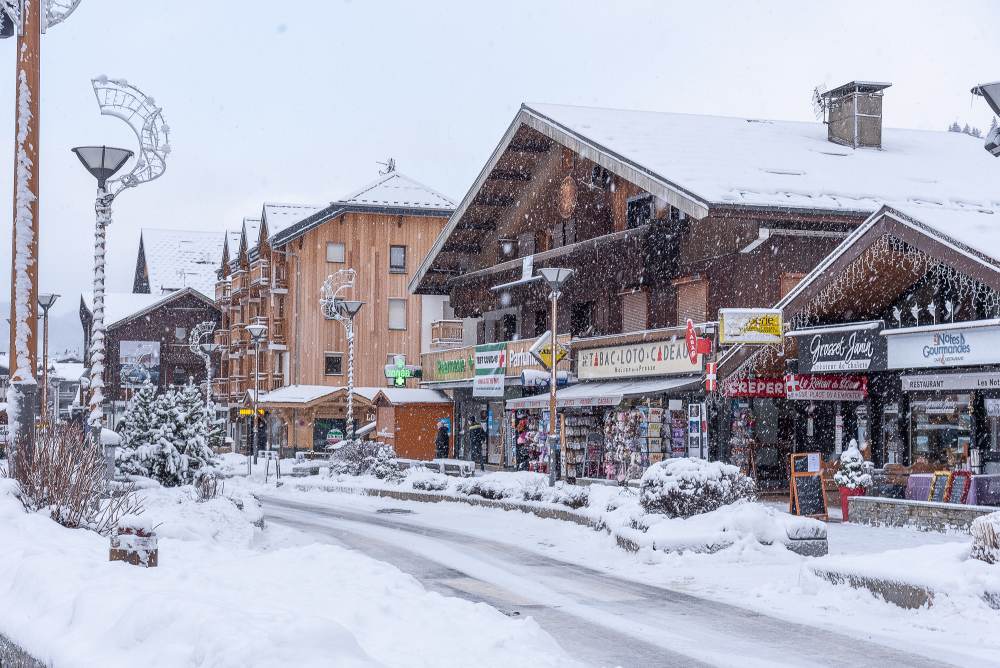 Huge snowfall around the Folliets chairlift, and it's going to continue all day long!