22 December 2018
Les Gets - Christmas event - Father Christmas in Les Gets
Each and every year the Alpine village of Les Gets bursts with excitement as Father Christmas and his bunch of hardworking elves emerge from their workshop to greet the children. It is one of the best kept secrets around, that we are home to Santa and his elves. The village of Les Gets has a very special relationship with Father Christmas and he permits access to his winter wonderland, hidden in the pine forests above the village.
Although he and his elves are very busy during the year, making toys in the workshop and reading all the letters from the children a round the world, on December 22nd the home of Father Christmas is unveiled to the children visiting Les Gets. A winter wonderland awaits and in his secret location in the enchanted forest you can visit his workshop.
You might well wonder how I know that Father Christmas lives in Les Gets...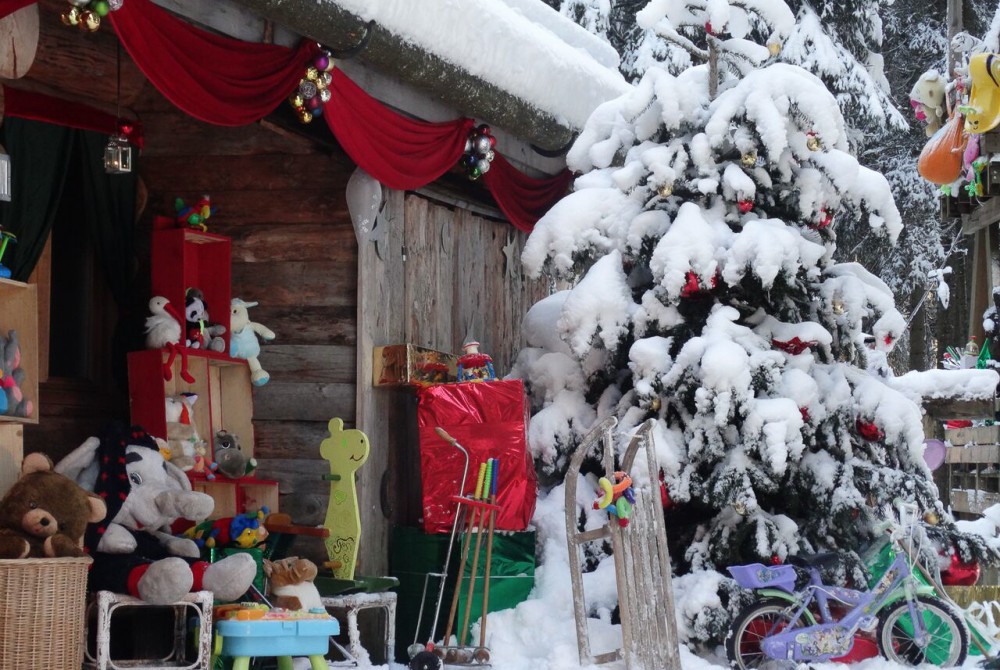 Well, today I was walking through the forest above the lake near to the local school and I heard noises coming from the tall pine trees. I could see movement through the trees and lots of activity so I silently crept towards the sound, hiding behind the trees and lo and behold, I caught a glimpse of Father Christmas and his elves scurrying about like ants, so busy and distracted that they had no idea I was there! I had heard a rumour that the enchanted forest was home to Father Christmas and now I know this to be a fact.
In this magical place they work all year round making toys and presents for Christmas. If you are lucky you may catch a glimpse of him with his elves as you stroll through the village. Should you miss him in the village, there is still a unique chance to meet him and his elves in the enchanted forest. This is something the whole family can enjoy...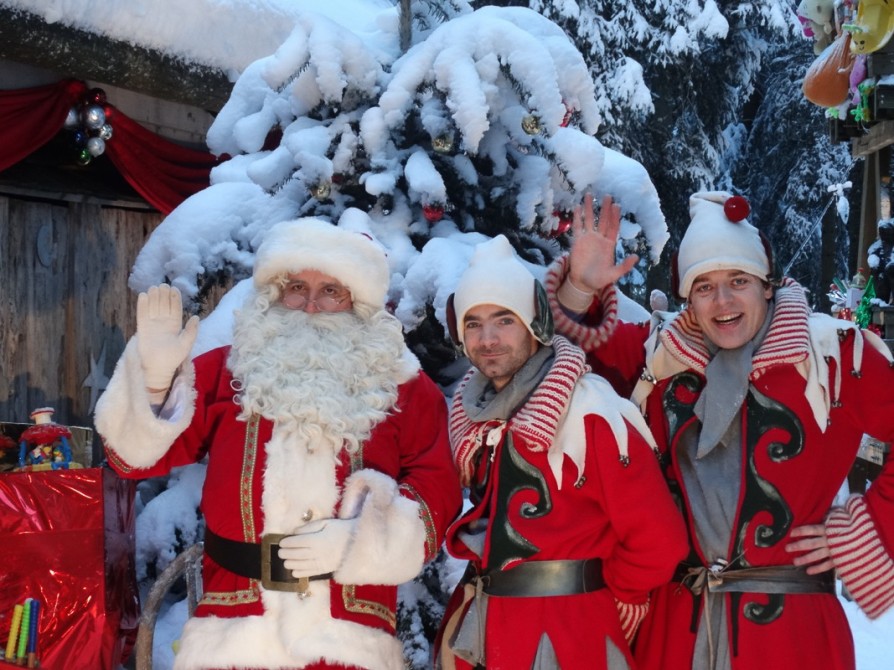 Take the shuttle bus from the Santa station in the village centre to his grotto in the Enchanted forest. Take a guided tour and follow the magic trail dotted with Christmas stories and sprinkled with surprises. If you are lucky the elves will let you into all sorts of secrets about their life with Santa.
On Christmas Eve, there is an exceptional torchlit descent with Santa and his elves arriving in a sleigh and ending up in the heart of the village.The atmosphere is magical, the village is buzzing and there is excitement in the air. The festivities also include an ice rink in the village square - the whole family can rent skates and spend time on the ice. The village is adorned with Christmas lights and hot chocolate and hot wine are on offer to warm you up.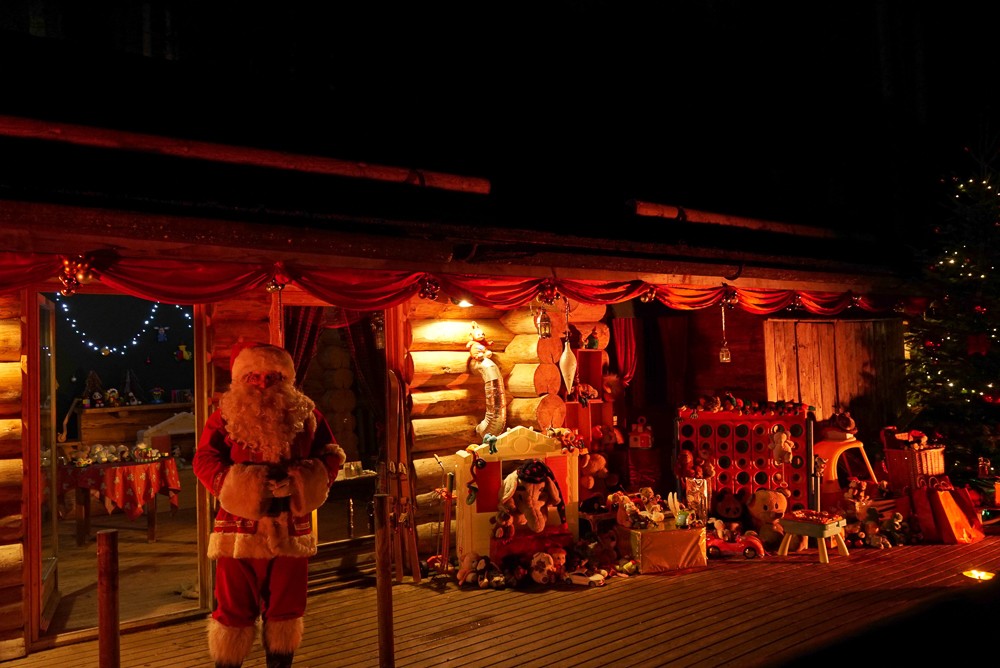 Chalet Hibou - 4 Bedroom Chalet with Spectacular Views of Les Gets and its ski area, with large games room

10

4

3