Easter Skiing Holiday in Les Gets
10 April 2012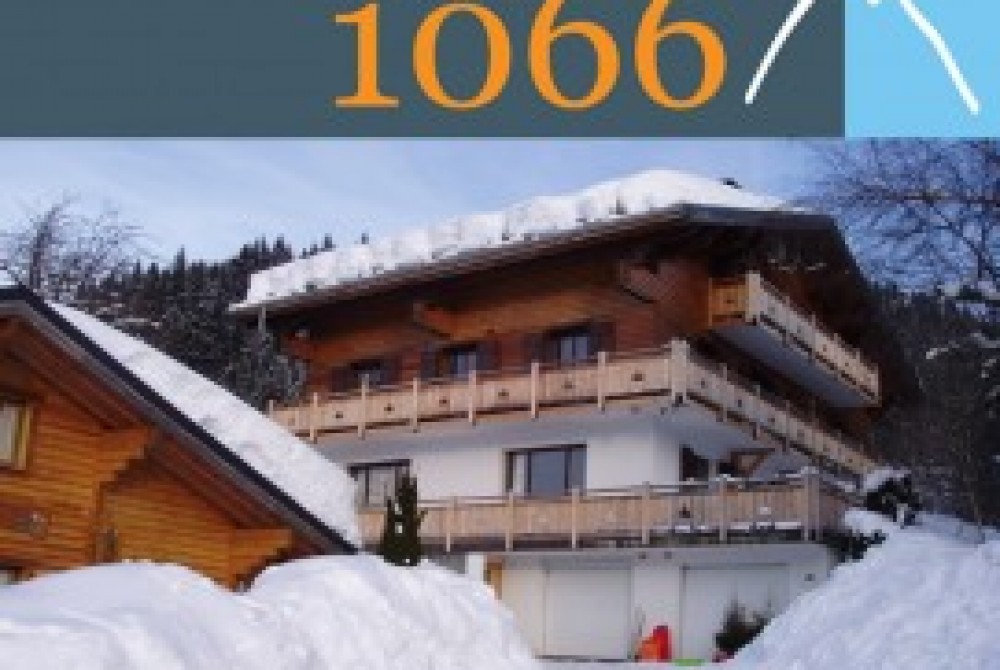 We arrived on an early easy-jet plane which left Luton at 7.25am. Luton to Geneva. A nice flight, efficient and pleasant took us to Geneva and then the strangely titled company Skiidy Gonzales took us up to Les Ges. Actually Skiddy Gonzales runs a series of small, up-to-date mini-busses which continually run from Morzine / Les Ges to Geneva and back; driven by young, sensible, and highly educated young people in their 20s. A great welcome actually - and they will help with questions etc.
Anyway - we arrived at Chalet 1066 by 9.30am and settled in. We spent the rest of the day in the town itself; at Jordan's - arranging and fitting ourselves out with ski boots, poles and skis. Jordan's were very helpful and were happy to leave us to pay at the end! They trusted me! If you want to save time arrange for ski-mobile to come to your accommodation to kit you out.
Costs - Basic Ski hire (including poles and boots) comes to about 70 eurios for a week; (not bad really) and then of course we went to buy ski passes. I looked at passes for a week but decided we might want to do a few days skiing and then have a day or two off - especially as we were all pretty well beginners and skiing can take its toll on the energy levels. We bought "three day passes" for c50 euros for an adult.
Kitted out and ready to ski - we then went to bed!
Just to mention - Chalet 1066 accommodation - fantastic. Check it out. We are staying in Bayeux - one their flats. Well I say flat - it's huge! And a view right over to Mont Chery which is just picture-postcard
A selection of our accommodation